2020 Movember-DGR-PCF Challenge Award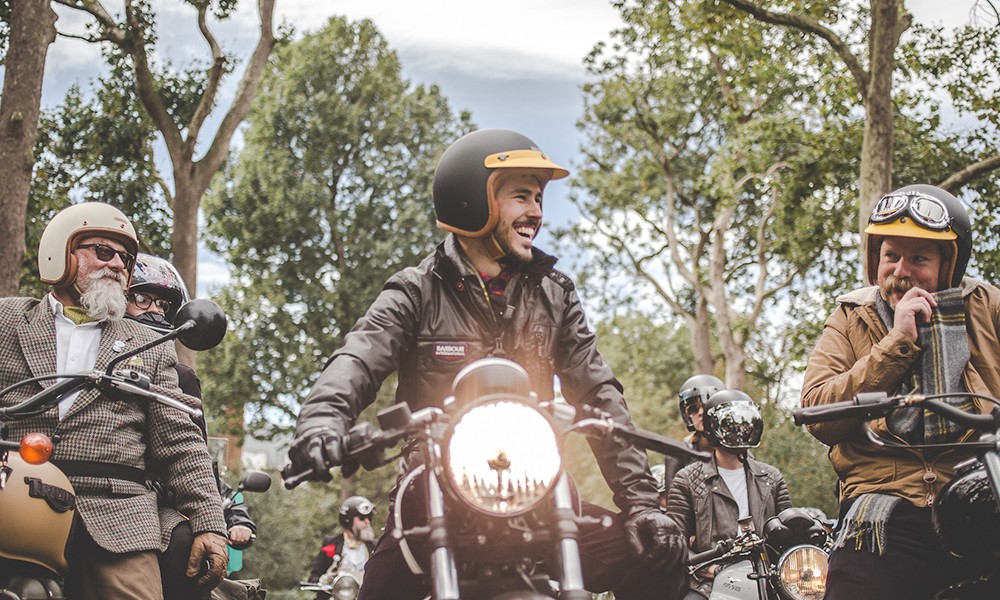 As a direct result of our community's wonderful fundraising, two innovative new approaches to treating advanced prostate cancer are to be fast-tracked, thanks to The Distinguished Gentleman's Ride and Movember funding. This new research brings us closer to a world where no man dies from prostate cancer.
We are delighted to announce the winners of the 2020 Movember-Distinguished Gentleman's Ride-PCF Challenge Awards, along with our charity partner, Movember. The Challenge Awards are also partially funded by the Prostate Cancer Foundation (PCF) in the USA.
The awards, which total $2m, are granted to teams at some of the world's leading cancer research institutions to support pioneering research in the field of prostate cancer research.
The two teams who received funding this year are led by Professor Arul Chinnaiyan of the University of Michigan and Professor Phuoc T. Tran of Johns Hopkins University School of Medicine.
Professor Chinnaiyan's team have identified a promising new drug therapy that works by destroying a protein that drives a type of prostate cancer, which has become resistant to standard treatments. In this project, they will study how the new treatment works and test it in early clinical trials.
Professor Tran's team will look at how a highly focused form of radiation therapy, called stereotactic ablative radiation (SABR), works when combined with other radioactive treatments in men with oligometastatic (cancer that has just begun to spread outside the prostate).
"Since our first-ever fundraising event, The Distinguished Gentleman's Ride and its community have raised funds and awareness for prostate cancer. These Challenge Awards will help recipients investigate ways to reduce the impact of prostate cancer, and we couldn't be prouder to be able to fund them in collaboration with Movember and the Prostate Cancer Foundation. Every step counts toward finding innovative ways to overcome prostate cancer," said Mark Hawwa, Founder of The Distinguished Gentleman's Ride.
"Movember is pleased to be supporting high calibre research teams led by Professor Chinnaiyan and Professor Tran," said Paul Villanti, Executive Director of Movember and PCF Board Member. "We look forward to seeing the results from their research projects, which we believe have great potential to lead to new breakthroughs in reducing the number of men who die from prostate cancer."
For more information on the Movember-Distinguished Gentleman's Ride-PCF Challenge Awards, click here.
Related Articles
---