---
2015 Triumph Thruxton 900
Sunday 21st May 2023
This is my 2015 Triumph Thruxton 900 motorcycle, in excellent condition with only 3,800 miles on the odometer. This is a classic British cafe racer with modern performance and reliability, perfect for cruising around town or hitting the open road.
The bike is powered by a 900cc parallel-twin engine that delivers smooth and responsive power, with a distinctive exhaust note that turns heads. It also features a six-speed transmission, adjustable suspension, and Brembo brakes for a sporty and comfortable ride.
The Triumph Thruxton 900 has a timeless style that combines classic cues with modern touches, such as the aluminum rims, fuel injection, and digital instrumentation. The glossy green and gold paint scheme is in great condition, with only minor blemishes from normal use.
I'm the second owner and have taken good care of this bike, keeping it garaged and up to date on maintenance. I'm selling it because I don't ride it enough and would like to see it go to a good home where it can be enjoyed more.
If you're looking for a stylish and fun motorcycle that stands out from the crowd, this 2015 Triumph Thruxton 900 is a great choice. It comes with a clean title, two keys, and the original owner's manual and Rear Fender Parts.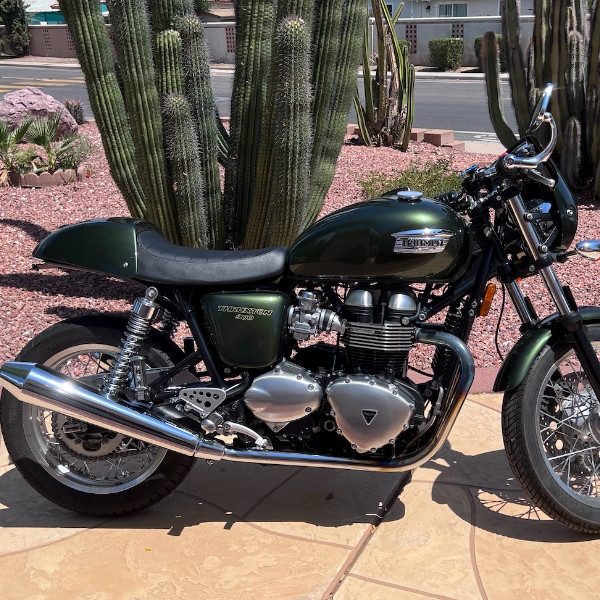 2020 Triumph Bobber TFC
Friday 12th May 2023
As I gear up for the Distinguished Gentleman's Ride on May 21, 2023, I'm excited to ride the 2020 Triumph Bobber TFC. This limited-edition motorcycle is a head-turner, with a distinctive bobber style and top-of-the-line features that make it a standout in the Triumph lineup.

The Triumph Factory Custom (TFC) division is known for pushing the limits of design and engineering, and the 2020 Bobber TFC is no exception. Let's take a closer look at what makes this motorcycle so special.

Design

The Bobber TFC is inspired by classic bobber motorcycles of the past, with a stripped-down, minimalist design that emphasizes its muscular engine and sleek lines. The single seat is low and narrow, giving the rider a sense of being connected to the road, while the high handlebars provide a comfortable, upright riding position.

The TFC version of the Bobber takes this classic design to the next level, with unique details like a hand-painted carbon fiber bodywork, a quilted leather seat, and a special edition badge that marks it as number 409 of only 750 units produced worldwide.

Performance

The Bobber TFC is powered by a liquid-cooled, 1200cc parallel-twin engine that delivers 87 horsepower and 81 lb-ft of torque. This engine is mated to a six-speed transmission and a slip-assist clutch, which makes shifting smooth and easy even at high speeds.

The Bobber TFC also comes with a range of advanced features, including fully adjustable Öhlins suspension, Brembo brakes with ABS, and a quickshifter that allows you to shift gears without using the clutch. All of these components work together to create a motorcycle that is as responsive and agile as it is powerful.

Riding Experience

It combines the thrill of high-performance riding with the comfort and ease of a cruiser. Its low seat height and wide handlebars make it easy to maneuver, while the advanced suspension and brakes ensure a smooth, stable ride even on rough roads.

And of course, the Bobber TFC is also a joy to look at. Its distinctive design and high-end finishes make it a standout among other motorcycles on the road, and it's sure to turn heads.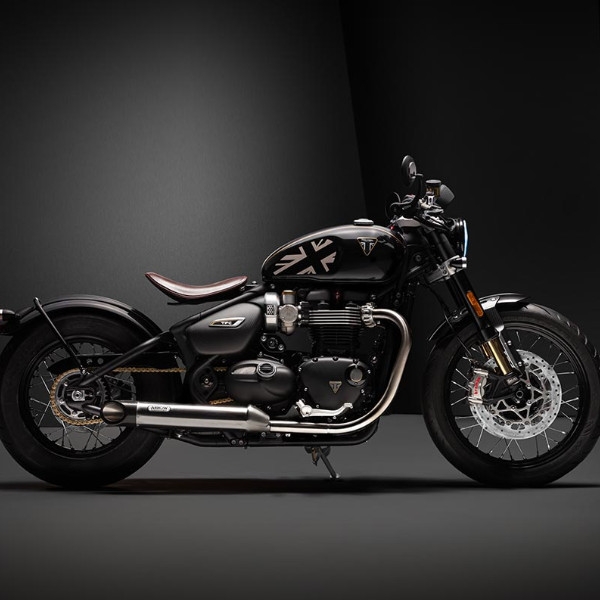 I'm Riding for Men's Health in The Distinguished Gentleman's Ride
Thursday 11th May 2023
On Sunday, May 21st, 2023, I'll be participating in The Distinguished Gentleman's Ride, a global event that aims to raise funds and awareness for prostate cancer and men's mental health on behalf of Movember.

As many of you may know, men die on average 6 years earlier than women, often due to preventable causes. The number of men suffering from prostate cancer and mental health issues is increasing, and we need to do something about it.

That's why I'm asking for your support in raising funds and awareness for these causes. By donating what you can, you can help us make a difference in the lives of men we love and help them live happier, healthier lives.

Before I press my tweed and polish my boots for the ride, I urge you to join me in this meaningful cause. Your contribution can make a real difference, and every little bit helps. Together, we can help raise awareness and funds for prostate cancer research and mental health support for men across the globe.

Please visit my website at https://gfolk.me/BenDevlin to donate what you can and support this important cause. Thank you in advance for your generosity and support. Let's make a difference together!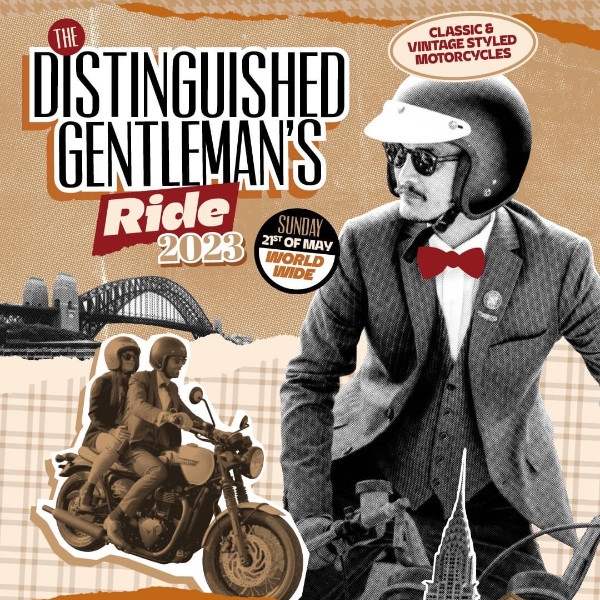 My Sponsors
---
Fidelity: Eric & Kinga Ulery
$200 USD
Have a great ride Brother! Love you!
$104 USD
Jay Ell Dee in SW SPEAKEASY
$104 USD
Ride it hard homie!! Hahaha
$104 USD
You are a smooth gentleman with and good cause!
$21 USD
You're such a good person! Have a great ride!
$21 USD
Enjoy the ride, cool breeze helps to clear your head, keep the rubber down.
$21 USD
Here's a little something to get you over the 1k mark. Be safe out there, and see you on the ride!
$10 USD