My Blog
---
DGR 2019
Tuesday 18th
DGR 2019 was my first DGR and first ride out for charity. It was a great day regardless of the rain it was great riding in a group and with my familly.
This year we are still riding for a great cause in raising awarness and money for The Movember. Charity. Movember raises money for suicide awarness, mens health, testicular and prostate cancer.
With Covid-19 having such a dramatic effect on the world, this year the ride will be ran slightly differently.
Still raising money
Still raising awarness and encouraging discussion
Still riding daper
Just riding solo or in very small groups keeping to all social distances rules.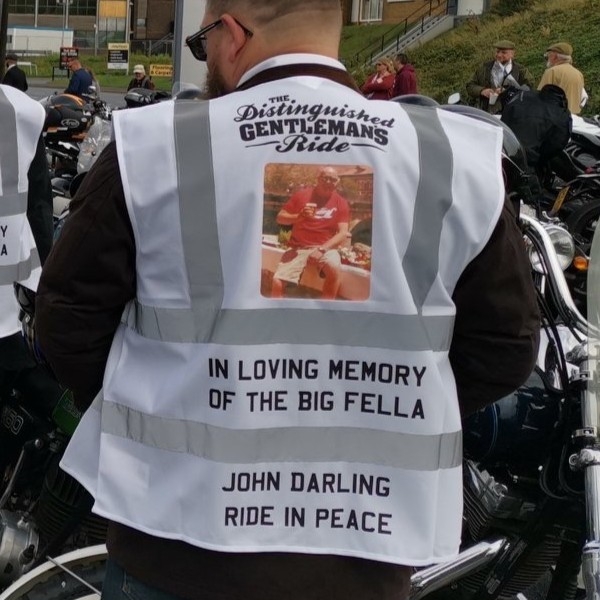 I'm Riding Solo for Men's Health in The Distinguished Gentleman's Ride
Monday 3rd
On Sunday the 27th of September, I'm riding solo in The Distinguished Gentleman's Ride with fellow men and women across the globe to raise funds and awareness for prostate cancer and men's mental health on behalf of Movember.
Men die on average 6 years earlier than women and for largely preventable reasons. The number of men that are suffering is growing, and we need to do something about that. So, before I press my tweed and polish my boots, I'm asking you to join me in raising funds and awareness for these causes by donating what you can for this meaningful cause and to help the men we love, live happier and healthier lives.
My Sponsors
---
Have a great ride proud of you son love Mum and Dad
$33 USD