---
WE! DID! IT!!!!!!
Monday 22nd May 2023
I want to thank each and every one of you. I want to thank the collective "US" iin this endeavor.
This is a wonderful gift that you shared. WE are what makes a difference. The view from the top of the mountain is wonderful!
You made my day and my heart is full!
This is happiness!
Cheers!
Darrell & Av's
P.S. Blueberry will be accompanying us on the ride!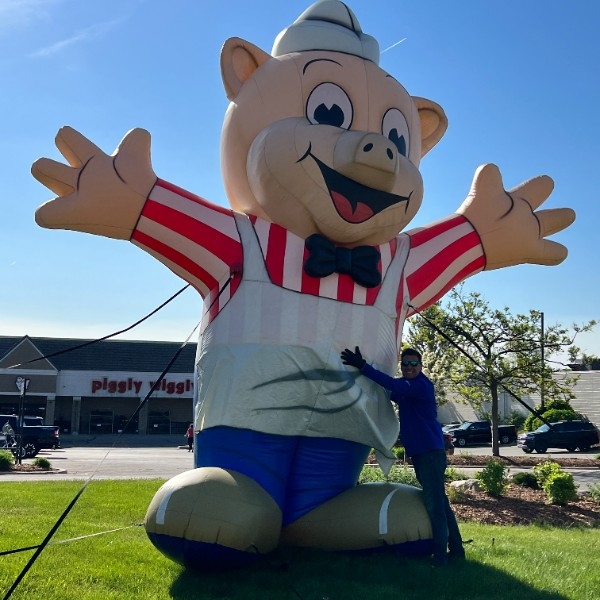 New Photos
Sunday 21st May 2023
In the album!
Gas Leak
Saturday 20th May 2023
After replacing seals and cleaning and polishing, we still have a leak on the Suzuki. My intent was to bring this 1991 out of dormancy but it will likely be next year.
It was a great day of work that was completely consuming with an unanticipated outcome.
It really is the journey.
Can't wait to ride with my girl tomorrow. She is a light that breaks through the clouds.
I am so thankful for the people who are supporting our ride and for this Matthew Christensen who keeps upping me on the donations list! It only does us good!
Thank you all!
Darrell and Av
I'm Riding for Men's Health in The Distinguished Gentleman's Ride
Tuesday 28th Mar 2023
On Sunday the 21st of May 2023, I'm riding in The Distinguished Gentleman's Ride with fellow men and women across the globe to raise funds and awareness for prostate cancer and men's mental health on behalf of Movember. Men die on average 6 years earlier than women and for largely preventable reasons. The number of men that are suffering is growing, and we need to do something about that. So, before I press my tweed and polish my boots, I'm asking you to join me in raising funds and awareness for these causes by donating what you can for this meaningful cause and to help the men we love, live happier and healthier lives.
My Sponsors
---
Great cause and honored to participate!
$179 USD
Let's get it Darrell. Happy to support you!
$104 USD
You and Ava should take Blueberry with you on the Gentlemen's ride. Thank you for what you are doing. I know I may have prostate cancer anytime. Jill and I are doing what we can to prevent. 😛
$104 USD
Best of luck dear friend.
$104 USD
Both issues of many Vietnam veterans,. One of which I love alot. Thanks for doing this.
$104 USD
Thank you for your personal contribution by making the ride! Having lost my husband after a long battle with clinical depression, I appreciate your personal commitment to raising awareness of men's mental health issues. Thank you for the invitation to get involved. Have a safe ride!
$104 USD
I'm so proud of you Dad! Enjoy the sunshine, and have a safe ride. XO
$100 USD
What a great cause, and to be able to do it with your daughter! Have a wonderful experience, Darrell, and thanks for raising money for this much needed cause!!
$100 USD
Great cause to ride for! Thank you!
$100 USD
Another great cause. Ride hard and ride well.
$75 USD
God bless you in this initiative!✝️ Timthebroker
$67 USD
Good luck and great cause, DF. Thanks for raising money and awareness on this issue.
$61 USD
Ride like you have one Testicle…
$26 USD
Great guy and a great cause. Drive safe!!
$22 USD
I am so proud of you for doing this! I wish all three of us could cram on the bike today. Love you so much and I will always cherish being your main squeeze on the back. XOXOXO
$21 USD
We ride together on this!
$21 USD