My Blog
---
6 More Days to Donate
Tuesday 6th
Huge thanks to all of you who have donated so far to this great cause.
I personally like that DGR and MOVEMBER are focused on both Prostate Cancer AND Mental Health. Especially in these very difficult times, during the economic slowdown and global pandemic.
If you can make any small donation, it woud benefit thousands of researchers and scientists who are looking to make life better for all of us.
Thanks!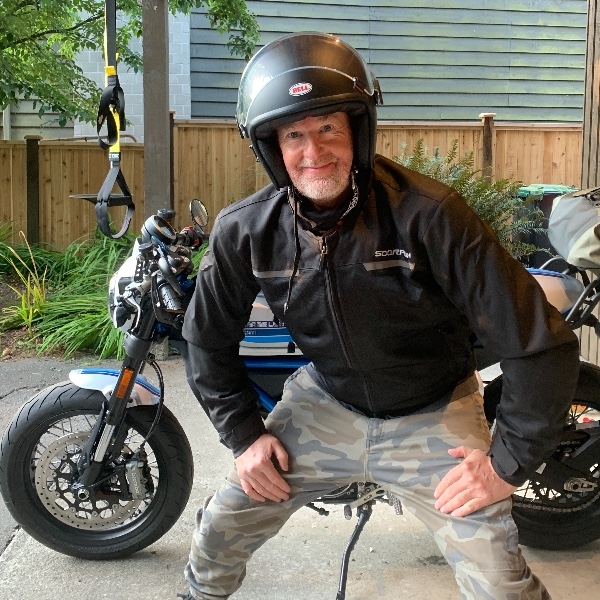 Donations are still welcome, until October 11th
Thursday 1st
Hi everyone,
In the spirit of meeting and maintaining new friendships, I am organizing a follow-up ride this coming weekend with fellow riders from DGR 2020.

This time, we are meeting in West Vancouver at 10am and going to ride the Sea to Sky Highway northbound, with stops along the way at some of the most scenic places on the West Coast.

Feel free to contact me via Facebook or through LinkedIn if you want to join us for the ride.


Cheers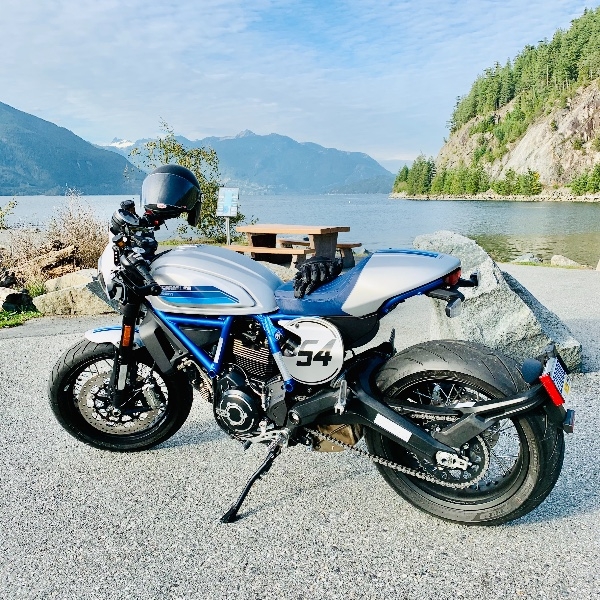 We Did It
Monday 28th
The weather was just absolutely horrible all week, preceeding the big ride on Sunday. But the rain clouds lifted, and it warmed up to a balmy 9 degrees Celcius and 10 of us from Team Moto Cafe toured around Vancouver. It was fun and I really enjoyed meeting the new riders. Thanks to everyone who has donated, and I'd told we can receive donations to DGR/Movember up until the end of September. Lots of time to donate to a very worthy cause, and earn a tax deduction at the same time!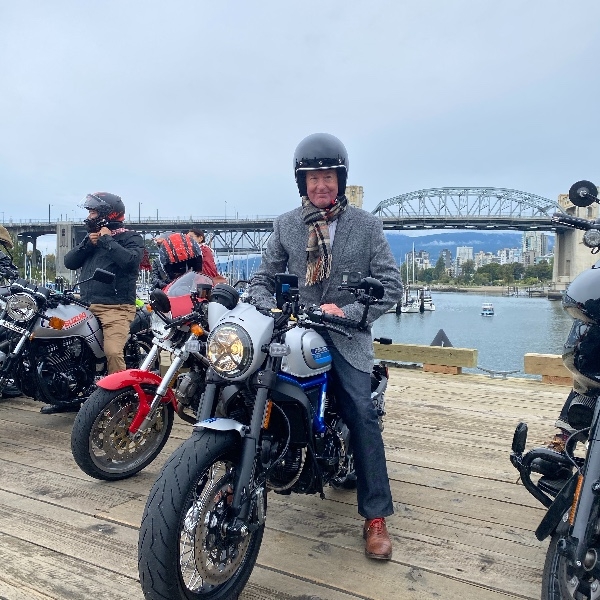 Join me to save men's lives
Sunday 13th
This is an important cause and I'm grateful to have this chance to raise awareness and some money for research.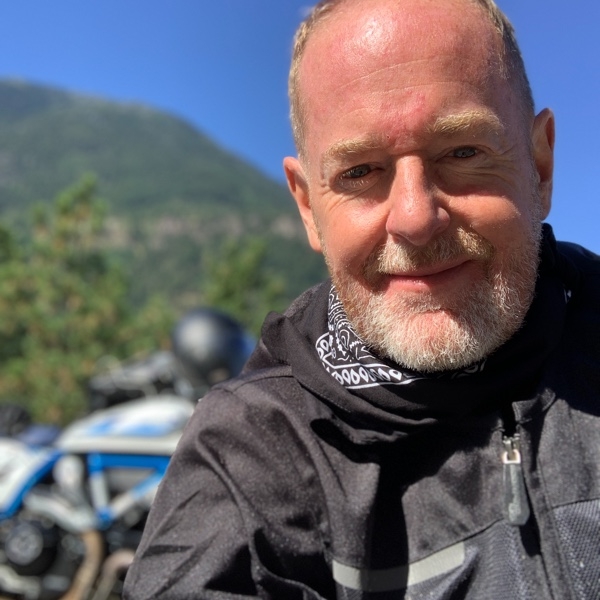 I'm Riding Solo for Men's Health in The Distinguished Gentleman's Ride
Tuesday 4th
On Sunday the 27th of September, I'm riding solo in The Distinguished Gentleman's Ride with fellow men and women across the globe to raise funds and awareness for prostate cancer and men's mental health on behalf of Movember.
Men die on average 6 years earlier than women and for largely preventable reasons. The number of men that are suffering is growing, and we need to do something about that. So, before I press my tweed and polish my boots, I'm asking you to join me in raising funds and awareness for these causes by donating what you can for this meaningful cause and to help the men we love, live happier and healthier lives.
My Sponsors
---
Keep on raising money friends for this great cause!
$156 USD
Hope you had a great ride.it's a great cause Dean.
$81 USD
I hope the Distinguished Gentleman's ride gets the great weather it deserves!
$79 USD
Great cause. Glad to be part of it.
$78 USD
Good luck Dean Great cause
$78 USD
Great cause Dean. Have a safe and successful ride, all the best.
$78 USD
Every mile counts! All the best.
$76 USD
You remember Evel Knievel and Snake Canyon? Be careful and doublecheck your chute.
$59 USD
Good On ya Dean! My Dad fought and lost the battle to prostate cancer I'll support you in your efforts! Johnny OhBTW even in a pandemic... Leafs suck!! Haha!
$39 USD
Michael Gaiga - Marburl Technologies Inc (dynamics 365 Ce + Azure Developer)
Best of luck with your ride Dean. Great cause to raise awareness. Have a good day buddy.
$39 USD
Have a good ride Dean !!!!
$39 USD
Well done Dean. Glad the weather worked out well for you.
$39 USD
Best of luck Dean! Ride well.
$39 USD
Way to go Dean, great cause...good luck on reaching your $10k goal!
$39 USD
Great cause Dean! Looking forward to some pics of you in tweed!
$38 USD
Get out for a rip, Dean! Amazing cause to support.
$37 USD
Important stuff. Enjoy the ride.
$32 USD
Thank you for supporting my career journey, Dean! Best of luck with the event!
$16 USD
Keep the rubber side down!
$16 USD
Good luck bud- my father survived Prostate Cancer, however succumbed to Pancreatic 5 years ago- a great cause in my book.
$16 USD
Thanks for your dedication, Dean!
$16 USD
Don't crash! and don't call me Gaylord if you want more than $20...
$16 USD
Best of luck and be safe!
$16 USD
Good cause Dean. Nicely done.
$16 USD
Great cause, Dean! Well done! Thanks
$16 USD
Sorry this was late Dean! Happy to help you with the cause. - ethan
$15 USD
Nice bike. Enjoy the ride!
$15 USD