Total Raised
$792
First Year
2022
Total Events
1
My Blog
---
Not Part of the Plan!
Sunday 15th
I had an unexpected stay in hospital this week for gall bladder surgery. Rather galling I must say!
Hope to be able to make the trip to The Hammer for the ride next week but I sure couldn't do it today. 🤕
Rise and Shine!
Friday 29th
The street sweepers are out and the weather is finally looking promising so I better get Woodrow out of storage, make sure he is ready for The Distinguished Gentleman's Ride. I've never liked cold weather riding, ever since I made a round trip from Peterborough to Toronto on my Honda 350 to visit Georgia in February of 1975. Hoping for a warmish day for the ride May 22nd.
I'm grateful to my sponsors for getting me close to my goal for this important fundraiser!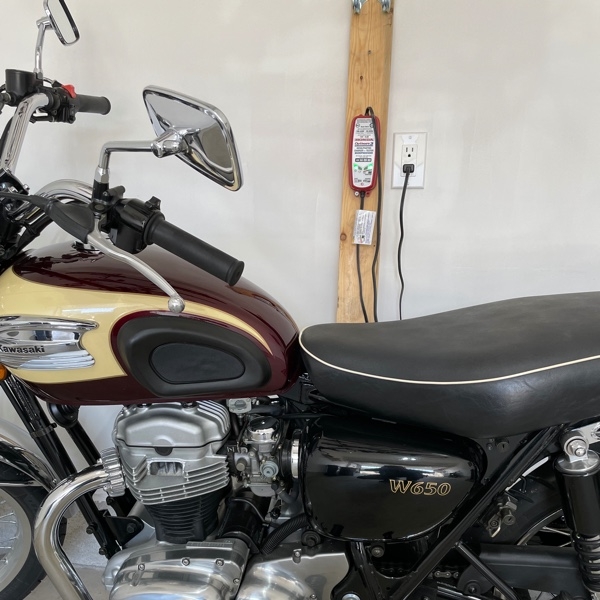 I'm Riding for Men's Health in The Distinguished Gentleman's Ride
Friday 8th
On Sunday the 22nd of May 2022, I'm riding in The Distinguished Gentleman's Ride with fellow men and women across the globe to raise funds and awareness for prostate cancer and men's mental health on behalf of Movember. Men die on average 6 years earlier than women and for largely preventable reasons. The number of men that are suffering is growing, and we need to do something about that. So, before I press my tweed and polish my boots, I'm asking you to join me in raising funds and awareness for these causes by donating what you can for this meaningful cause and to help the men we love, live happier and healthier lives.
My Sponsors
---
Enjoy the day and all that it means. Be sure to get a picture of my favourite distinuished gentleman and his spify motorsysle.
$166 USD
An underdiscussed topic for sure Doug! Hope you have a nice day for the ride!
$82 USD
Way to go Uncle Doug, have a terrific ride!
$82 USD
Ian Macpherson And Elizabeth Burns
Good luck Doug! And thanks for helping to support this worthy cause.
$41 USD
Kathleen And Dino Reginato
$23 USD