---
Let's Celebrate and Ride Toronto!!!
Wednesday 5th Apr 2023
On Sunday the 21st of May 2023, I will co-host Toronto's The Distinguished Gentleman's Ride with my fellow brother-in-cause, Paul D. We have a great ride and event planned, and we are excited to get out on two wheels with everyone and have a good time!
Please tap the donate button on my page and help to support an important cause!
In addition, I will be hosting the 2nd annual Distinguished Social Affair, a DGR fundraising party on May 17th at the Ritz-Carlton in Toronto. Join us for drinks & snacks, great music, and a live auction to help raise more awareness and funds for Movember. (Special guest announced soon!)
Hope to see everyone at the party and on the ride!
Tickets: https://a-distinguished-affair.ticketleap.com/a-distinguished-social-affair/
Cheers!
Eric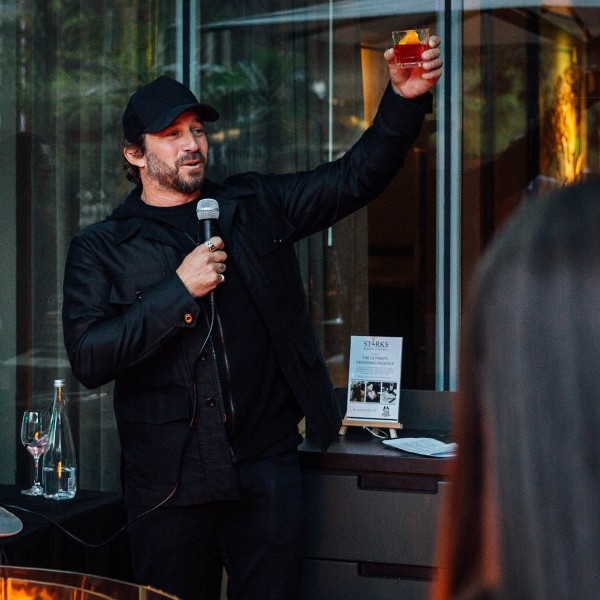 Join our team as we ride for The Distinguished Gentleman's Ride!
Monday 27th Mar 2023
On Sunday the 21st of May 2023, we are teaming up to ride in The Distinguished Gentleman's Ride with fellow men and women across the globe to raise funds and awareness for prostate cancer and men's mental health on behalf of Movember. Men die on average 6 years earlier than women and for largely preventable reasons. The number of men that are suffering is growing, and we need to do something about that. So, before we press our tweed and polish our boots, we are asking you to join us in raising funds and awareness for these causes by donating what you can for this meaningful cause and to help the men we love, live happier and healthier lives.
My Sponsors
---
Congratulations on another successful year of DGR and supporting an important cause.
$11,416 USD
Eric Thank you for contributing to what matters most on this planet, love passion and empathy towards human beings. Love Ya Brother…always here to support 👊🏻
$1,866 USD
Proud to support this great initiative - wish you a good ride Eric!
$750 USD
Thank you Congrats on such a successful event Cheers Rose & Jorge
$489 USD
Wishing you huge success for this worthy initiative. Kate and David
$375 USD
Sorry we can't make the event. Good luck on your ride! Bernadette and Jimmy
$152 USD
Thank you so much Eric for riding for such an important cause. You are awesome!
$78 USD
Eric thank you for raising awareness and promoting this important initiative that supports men's mental health. My brother, a brilliant, handsome, witty, world-travelled, successful, serial entrepreneur with three beautiful children he adored, who had everything to live for… tragically ended his life by suicide in January 2021… shattering the hearts of his family and friends. 💔💔💔💔💔 Thank you for making a difference. Debra
$77 USD
Thank you for riding for a great cause!
$76 USD
Those who plant kindness gather love. Thank you.
$75 USD
Thanks for being such an incredible ambassador for men's health!
$58 USD
Thank you for doing what you do to raise awareness and support for men's mental health! I'm sorry I can't make the event, but am happy to donate. xo
$39 USD
Thank you for your support of all of the men we know and love.
$38 USD
Eric Here's to a great cause and a great ride! Party Barbara
$37 USD