Total Raised
$2716
First Year
2021
Total Events
2
My Blog
---
Do it for Tristan
Thursday 14th
This particular Gentlemans Ride is painfully close to home this year, after the loss of our close friend, Tristan who fought a long battle with mental health.
Tristan was not only a well known member within the local motorcyle community but he was a wonderful friend and a shining light to everyone who knew him, and it's for this reason we'd like to raise our donations in his memory.
Mens mental health is so very important, and we need to break the stigma. Now more than ever.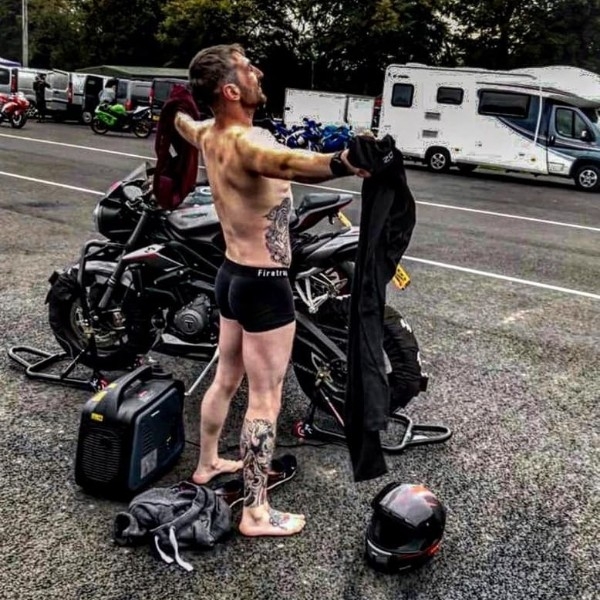 John & Stephie DGR
Friday 25th
On Sunday the 22nd of May, we will be once again bracing the Scottish weather (regardless of the conditions) in our finest vintage attire, to attend The Distinguished Gentleman's Ride, to raise funds and awareness for prostate cancer and men's mental health on behalf of Movember.


Donations, no matter how small will help us towards our goal, and if you can't donate, a share will always help ♡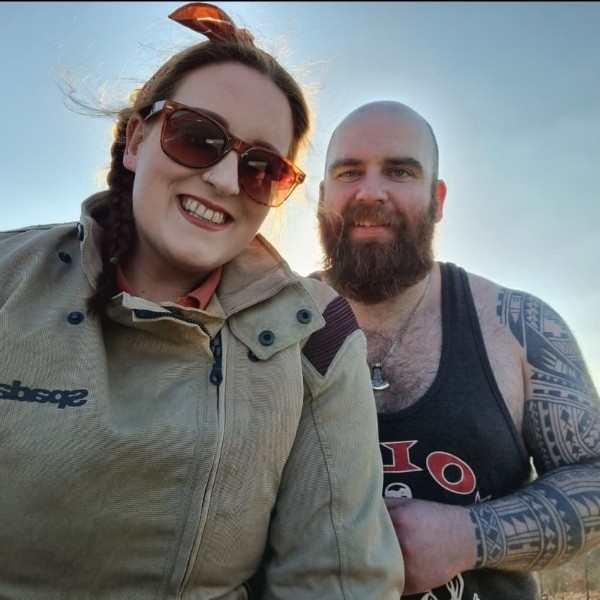 My Sponsors
---
Jessica Gallop On Behalf Of Student Roost
John & Steph, wishing you all the best of luck and the kindness of the weather for your challenge. We're proud to have you here at Student Roost, John 🌟
$380 USD
For the one and only Tristan. Forever in my broken heart. He is thought of, spoken of and missed everyday.
$136 USD
Thank you so much for thinking of him when participating in this John and Steph. It really means a lot that you would do this in memory of him. Best of luck to you and hopefully you get the weather for it 🖤
$135 USD
Good luck and hope all goes well. Great to see you raising awareness of above. Tristan sorely missed by all of us❤️
$125 USD
I am a good friend of Trish & Rob's and had the pleasure to meet Tristan. Thank you for keeping his memory alive & support for others, to prevent having to go through what he did and his family & friends xxx
$81 USD
Sadly missed by all who knew him always full of fun sending me crazy videos and messages of his antics with my son Scott his karate and hillwalking buddy. Rest in Peace Tristan Alan & Mary xxx
$54 USD
Good luck and in memory of a lovely young man
$34 USD
You guys are doing such an amazing thing and we're so immensely proud of you ❤️
$33 USD
Proud of you doing this for a good cause and in memory of a great guy.
$33 USD
We loved Tristan so very much. xxxxx
$32 USD
Smash it for the bold yin 🖤
$27 USD
For Tristan 💛 Well done yous! X
$26 USD
Good luck and thank you for your great effort for a worthy cause.
$26 USD
Thank you for doing this for the memory of our beautiful Nephew Tristan. Love from his Aunties, Josie, Angie and Lisa
$25 USD
In support of a much needed and vitally important cause for all those impacted by mental health. RIP Tristan, my thoughts are never far from your family ❤️
$14 USD
In memory of Tristan A colleague's son x x
$14 USD
Good luck, Tristan was an amazing guy who is greatly missed by his karate family xx
$14 USD
Sending love on your journey
$14 USD
In memory of Tristan Love from Gibraltar
$14 USD
Massive respect for the cause and supoort for the sentiment and loss behind it. Tristan sounds like he was a wonderful person. Thinking of all who knew and loved him.
$13 USD