---
Today's the day!
Sunday 21st May 2023
Front tire held 100% of the pressure overnight, going on the ride today!!!
Not how I wanted to spend this evening
Sunday 21st May 2023
Got a flat test riding the bike this afternoon. Found a split in the mold seam of the inner tube, patched it, rebalanced, put it all back together.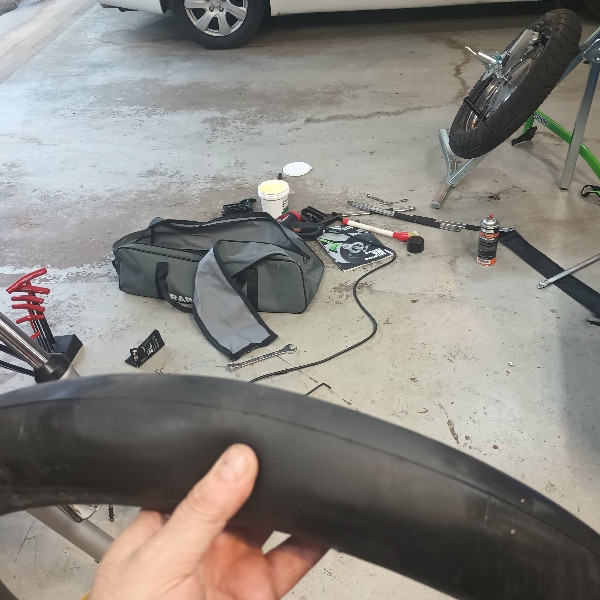 Getting ready...
Friday 19th May 2023
Ordered goggles for myself, just received knee guards for my daughter to wear under her slacks, so she can be dapper AND safe. We'll both have knobby knees, lol.
I'm Riding for Men's Health in The Distinguished Gentleman's Ride
Saturday 1st Apr 2023
On Sunday the 21st of May 2023, I'm riding in The Distinguished Gentleman's Ride with fellow men and women across the globe to raise funds and awareness for prostate cancer and men's mental health on behalf of Movember. Men die on average 6 years earlier than women and for largely preventable reasons. The number of men that are suffering is growing, and we need to do something about that. So, before I press my tweed and polish my boots, I'm asking you to join me in raising funds and awareness for these causes by donating what you can for this meaningful cause and to help the men we love, live happier and healthier lives.