My Blog
---
Ride done!
Monday 28th
About an hour and a half, all-told, with a stop at a country pub for lunch with my wife and a friend. The experience is no longer terrifying! But still nowhere near comfortable. I guess I'll just have to keep on getting out there.
MANY thanks to those of you who sponsored me. And if you haven't yet - there's still time!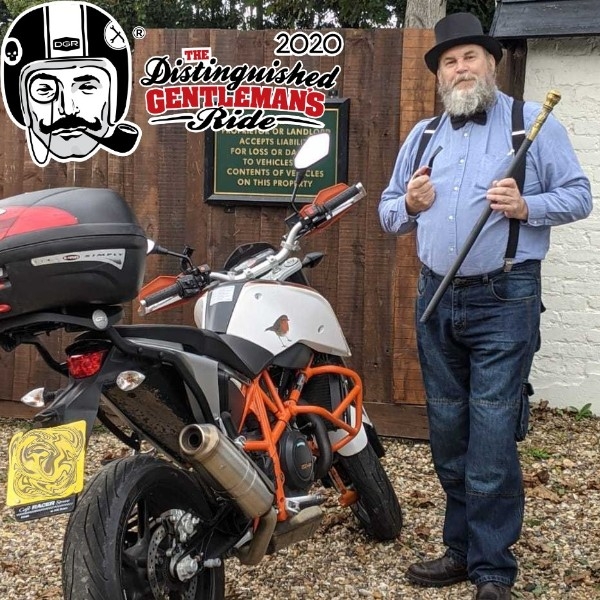 Why am I riding? And what's the Robin all about?
Wednesday 26th
I've just this year returned to motorcycling after 30+ years away.
Good causes like this are a great encouragement to get me out there on the road and rebuild my confidence. I won't lie - it's scary! I'm basically a new biker all over again and have to re-learn everything. Not helped by the fact that my last ride was a bit of a powder-puff in terms of performance, and the Duke 690 is something of a beast that really doesn't want to keep its front wheel on the ground.
Anyway, enough about that. The DGR supports a worthly cause, and I hope I can help raise a pile of money. That's reason enough, right?
There is a second, powerful motivation: this bike previously belonged to my brother Robin, who was tragically taken from us recently. So I'm riding his bike, in his memory, to help raise funds to better men's heath.So please dig deep and give generously. I want to hit a thousand pounds - can you help me get there?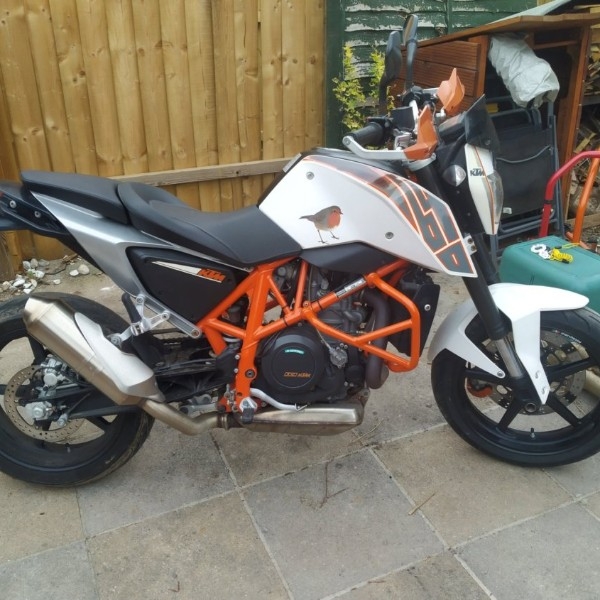 I'm Riding for Men's Health in The Distinguished Gentleman's Ride
Tuesday 25th
On Sunday the 27th of September, I'm riding solo in The Distinguished Gentleman's Ride with fellow men and women across the globe to raise funds and awareness for prostate cancer and men's mental health on behalf of Movember.
Men die on average 6 years earlier than women and for largely preventable reasons. The number of men that are suffering is growing, and we need to do something about that. So, before I press my tweed and polish my boots, I'm asking you to join me in raising funds and awareness for these causes by donating what you can for this meaningful cause and to help the men we love, live happier and healthier lives.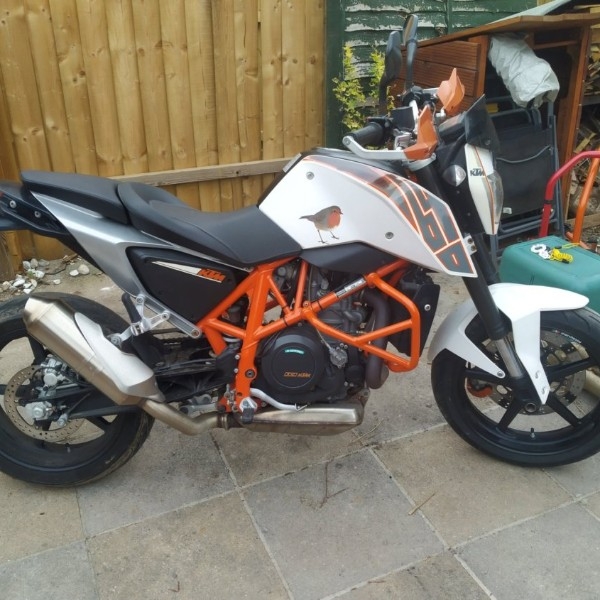 My Sponsors
---
Good luck Ken, a great cause and I hope you nail your goals and have a great time doing it!
$136 USD
Ada, Matilda, Eloise And João
Hope you enjoy, the best of luck!
$67 USD
Some great causes here as well as to encourage people to get outside, now more than ever before! And give some life to a well loved bike x
$33 USD
Well done ken, looking good in the topper😁
$33 USD
Well done Ken! looking dapper, and well done for supporting a great cause!
$33 USD
Good Luck! Can't wait to hear about how it goes!
$13 USD
Great cause - good luck Ken! Sham
$13 USD