---
I'm Riding for Men's Health in The Distinguished Gentleman's Ride
Thursday 4th May 2023
On Sunday the 21st of May 2023, I'm riding in The Distinguished Gentleman's Ride with fellow men and women across the globe to raise funds and awareness for prostate cancer and men's mental health on behalf of Movember. I have always wanted to participate in this movement. My stepfather passed from prostate cancer a few years ago, and I am now, a cancer survivor. Men die on average 6 years earlier than women and for largely preventable reasons. The number of men that are suffering is growing, and we need to do something about that. So, before I press my tweed and polish my boots, I'm asking you to join me in raising funds and awareness for these causes by donating what you can for this meaningful cause and to help the men we love, live happier and healthier lives.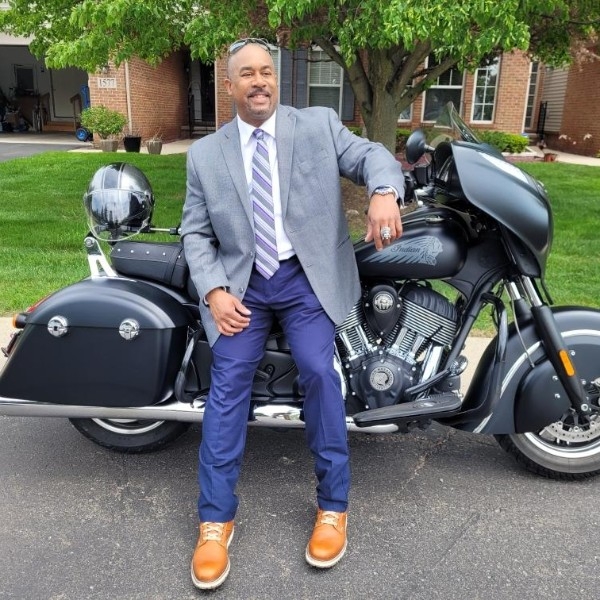 My Sponsors
---
Help these men understand they need to take better care of themselves.
$208 USD
It's the right thing to do
$208 USD
Let's Go Brother ✊🏾 Much Love!
$104 USD
I am so beyond proud of you Mark! Continue to bring awareness to the importance of health!! MY CHIC-FIL-A FOR LIFE!!! 💙
$104 USD
Enjoy the day, and your fellow riders.
$52 USD
From Marshall, Lori and Marsha!
$52 USD
You got this Marky Mark 💙
$52 USD
Good luck Mark…much love and respect brother! 🙏🏾🥰
$52 USD
We have a top secret mission immediately afterwards.
$21 USD
Bless you for such a good cause! ❤️
$21 USD
Have my support for the "Balls"
$21 USD