---
overwhelmed 💕
Sunday 30th Apr 2023
For those I've contacted and those I haven't yet, blown away with the love and support that has been given to me for this great cause, never realized in my 62 years how much help and positivity that is being shared to people worse off than me.
keep it coming ❤️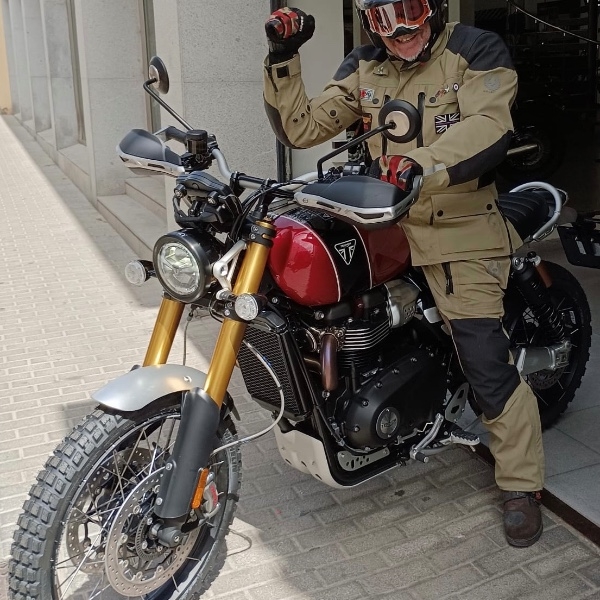 its doable
Sunday 23rd Apr 2023
I've got a cheeky bit of blood cancer and taking Chemo, it's pants, but being super positive and having incredible love and help from people around me I'll die with it not of it, help me raise a load of dosh for people worse off than me, thanks,
💕🙏💕🙏
I'm Riding for Men's Health in The Distinguished Gentleman's Ride
Thursday 30th Mar 2023
On Sunday the 21st of May 2023, I'm riding in The Distinguished Gentleman's Ride with fellow men and women across the globe to raise funds and awareness for prostate cancer and men's mental health on behalf of Movember. Men die on average 6 years earlier than women and for largely preventable reasons. The number of men that are suffering is growing, and we need to do something about that. So, before I press my tweed and polish my boots, I'm asking you to join me in raising funds and awareness for these causes by donating what you can for this meaningful cause and to help the men we love, live happier and healthier lives.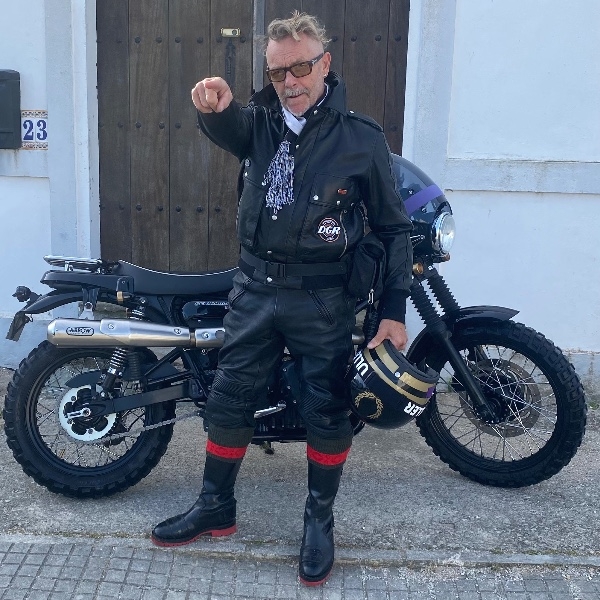 My Sponsors
---
Way to go! Sending you lots of good vibes y mucho cariño. Pablo & Claudia
$511 USD
Pete What a great way to raise money for charity, Top man. I might come and join you on the ride K
$327 USD
With lots of love from Elena
$259 USD
TO MAN, GLAD YOU ARE OK. LETS GET BACK FOR A KITE
$131 USD
Loving those shiny new leathers man
$131 USD
Top man! Enjoy the ride buddy! See you soon.
$129 USD
Pete...it does say that the ride is for Distinguished Gentlemen...how did you blag that! Good luck in all aspects mate. Thinking of you.
$129 USD
Chris Bobby And Tommy Rose
Go for it my friend and make sure you pop a few wheelies 🏍️🏍️🏍️ on the way!! X
$129 USD
If there ever was a distinguished gentle man , Pete, you're the guy. Hope you have a blast, collect more money than you hoped for and above all, get through this shite with your inimitable good humour intact mate . Sending you lurve
$129 USD
Enjoy the ride Pete! Stay well mate
$97 USD
Well done, bro, for participating in such a worthy cause. Proud of you. Go wow the crowd in your funky togs! Hugs, B & M xxx
$78 USD
Mate, knock it long! From Me and Lou. And that last photo is Coo Coo Ca Choo x
$66 USD
Looking good Pete! Enjoy!!
$66 USD
Well done Peter, great achievement and you looked dapper doing it, as you always do! Brilliant! Love Clare and Peter xxxx
$65 USD
Vroom vroom, whacky Pete! Great cause. Have fun - well deserved. Love, Georgina & Howard xxx
$65 USD
Well done I'll join you next time love dad xxx
$65 USD
Go for it Pete, have fund and keep hold of that kilt. Rikky
$65 USD
Top man Pete, great initiative but remember to enjoy it my friend 🤪😘
$65 USD
Sending you lots of love and positive energy!
$65 USD
From myself, Deb, Jacob and Niall couldn't think of a better man for the job……..love the boots mate 😜
$65 USD
Go Pete Go !! - wishing you all the best Sir. Make sure you freshen up that water back pack before you set off!!
$52 USD
Continue to be super positive. Nice bike
$52 USD
Go Bro, very proud of you. Lesley & Phil xx
$50 USD
Great cause!!! Keep on truckin'
$33 USD
It's for a good cause man
$33 USD
Good luck Pete. Have a blast! Em and Rob xxx
$32 USD
Great challenge, great cause, great bloke - enjoy the ride. Love, Ami, Tom and Fred xxx
$32 USD
Good luck Peter Your a great person
$32 USD
Great cause good luck Pete
$32 USD
Good luck - we know you will love it - for a very worthy cause!
$32 USD
Great Initiative Peter. All the best and enjoy. From Audrey the Vampire.
$32 USD
Good Luck & send the family photos! Love, Laura, Steve, Annabelle & Madeleine
$32 USD
Miss you Pete enjoy the ride and be positive
$32 USD
Good luck Pete! Really great cause. All the very best
$32 USD
All the very best. Love Sam and Trevor
$32 USD
Well done Pineapple. Keep positive.
$26 USD
Nice one, hope to see you soon 😄
$26 USD
Good on you Pete. Wishing you the best with everything. All the best x
$26 USD
Kevin Gilroy (good friend) sent me the link . It's an amazing thing you are doing and I'm pleased to donate.
$13 USD