---
Inside The Two-Week Window, Gang!!
Tuesday 9th May 2023
Sunday May 21st is D-Day for the Distinguishedd Gentlemen's Ride. If you can't participate in person, perhaps you can consider a donation to DGR via my collection efforts. I am currently running in 2nd Place in Colorado Springs. This is a great effort towards the eradication of men's cancer and PTSD suicide, gang. Please consider giving.
I'm trying to get the 30-year old Red Beast (my '93 Ducati 900SS/SP) into the mix with a fresh battery and some tweaking to repair a minor oil leak. Wish us luck!!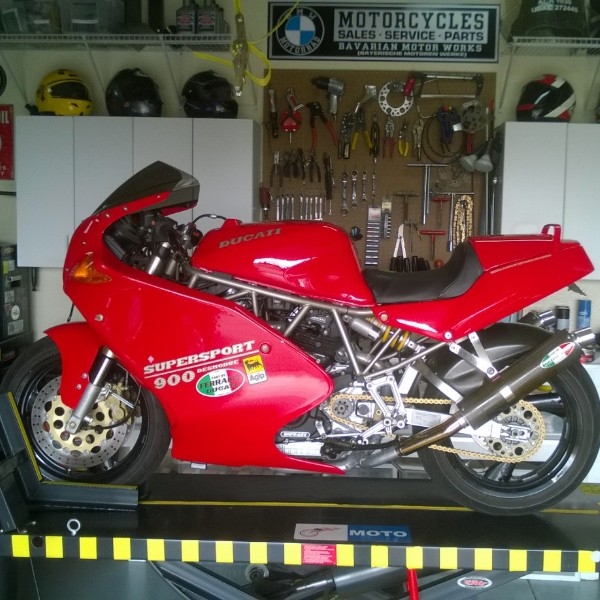 Many Thanks!
Wednesday 3rd May 2023
We exceeded our goal! Many thanks to everyone who participated in this important effort.
Sincerely, Dog and Mary Jane Maddocks
We're Only $81 Short of Our Final Objective
Saturday 29th Apr 2023
Many thanks to all our colleagues and friends who have contributed so generously to the 2023 DGR event. In about three weeks we'll hopefully make our group donation objective. We only need an additional $81!!
Stay healthy and safe, Brothers and Sisters.
Warmest Semper Fi,
Dog and Mary Jane Maddocks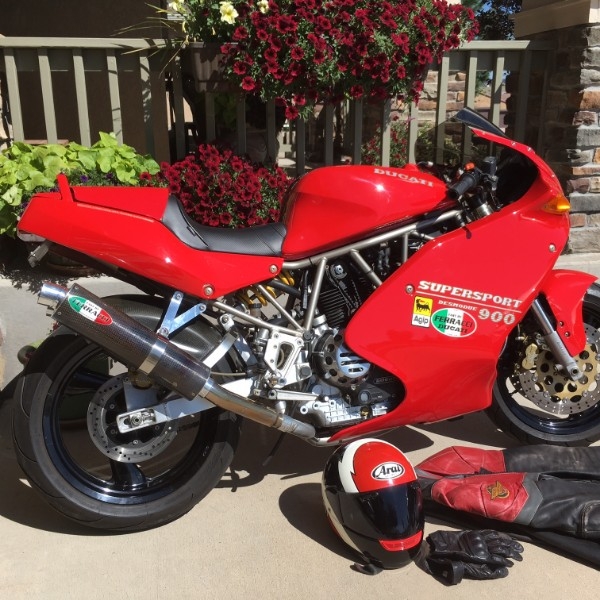 I'm Riding for Men's Health in The Distinguished Gentleman's Ride
Friday 31st Mar 2023
On Sunday the 21st of May 2023, I'm riding in The Distinguished Gentleman's Ride with fellow men and women across the globe to raise funds and awareness for prostate cancer and men's mental health on behalf of Movember. Men die on average 6 years earlier than women and for largely preventable reasons. The number of men that are suffering is growing, and we need to do something about that. So, before I press my tweed and polish my boots, I'm asking you to join me in raising funds and awareness for these causes by donating what you can for this meaningful cause and to help the men we love, live happier and healthier lives.
My Sponsors
---
Proud of you, Dog! Semper Fi Hugh
$104 USD
I didn't know they let old goats ride motorcycles?
$104 USD
Your awesome Dog, our best to you and Mary Jane! S/f Stump and Jo
$104 USD
Semper Fi Dog!! Luther and Diane
$104 USD
Dog, good on ya for participating in The Ride! Hello to Mary Jane and have fun on the Thruxton! Norm and Tresia
$104 USD
Are you going to jump any Benjo Ditches? Drive safe, Dog👍
$104 USD
Sixteen year prostate cancer survivor.
$104 USD
Ride safe, shoot straight.
$104 USD
Anthony William Valentino
$61 USD
Stay vertical, Dog, and ride safe! Semper Fidelis, Jade
$59 USD
I'm happy to help. Doug L.
$52 USD
Howdy Bob and Mary Jane! Have a great ride and Gig'em!
$52 USD
A worthy cause Dog. Thanks and best to you and family.
$50 USD
Go Bob, on that beautiful Triumph!
$21 USD
Thanks for doing this, Dog. I had Agent Orange related Prostate cancer treatments in 2015. My brother is still fighting prostate cancer for the past 10 years. And our father died of Prostate cancer
$21 USD