---
Two Week Check-Up
Sunday 7th May 2023
It's the two week mark from our event and time to seriously consider the mechanics of both ride (bike AND route) and rider. There were a number changes this year to all three that I have to be prepared for.
1. Route - With A&S Cycles as sponsors, our Sacramento ride will be starting from their showroom location in Roseville. Because I live in Elk Grove, that means a 45 minute ride, to ride to the start of our ride. The route will then meander through surface streets ending up in West Sacramento. As fun as it sounds, one must remember there's a reason Sacramento has been nominated as the #1 U.S. City with the worst drivers.
2. Ride - last year, I rode my 2021 Triumph Bobber TFC. I loved that bike. Cool, vintage styling in a sporty package. Easy to handle, and water cooled. That bike was so peppy, it shined itself. Well, I'm of a certain age now where my need for speed has been replaced with the need to pee and my sport bike was replaced by one for touring, ironically through our very own ride sponsor, A&S. Before you scratch your head wondering how a tourer could possibly be cause for concern, you should know the DGR, although welcoming to ALL bikes, is really meant for "vintage and classic styling" motorbikes. So, my 2021 Road Glide Special, in all her modern, Midnight Crimson, glory is sitting this one out. I am instead taking a moderately older bike, that handles as gently as a 2 ton PBR bull named Widow Maker. Wait till you see it though. Very vintage and classic styling, if you can see past the bubblegum and duct tape. Oooooh my aching prostate!
3. Rider - and speaking of prostates, mine is great, thanks for asking. The rest of me, however, is another story. Was diagnosed with atrial fibrillation, or a-fib. It's a condition I think I've had for awhile but serious enough to require a zap (cardio version), map and zap (ablation), and finally a pacemaker within an 8 month window. It caused my wife to postpone her coffee roasting dreams (only temporarily, I promise) and changed the way I routinely do things. I absolutely hate this condition, which I still get periodically despite the pacemaker, and hate the physical reminder that I'm so reliant on a battery operated device that is NOT in the personal massager category. Not sure how Tony Stark does it. I can only assume his billions of dollars helps.
I have no complaints though, only challenges and I am very much looking forward to representing you all on Sunday, May 21. I am grateful to you, and for you, every day.
Tally Ho!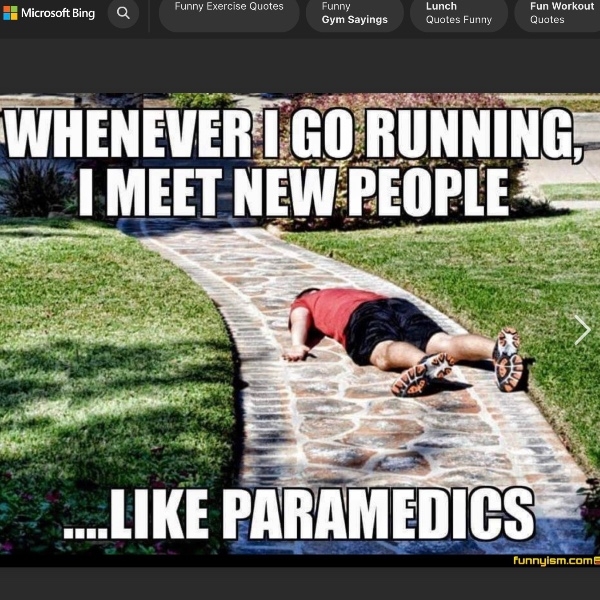 If you ain't 1st, YOU'RE LAST! -Ricky Bobby
Tuesday 2nd May 2023
It's tough being so competitive. As a middle child in a large, poor family, I think I was predisposed to create competition where it didn't need to be, in what I see now as an unhealthy way. I competed for food, (who can eat the fastest?), attention (who has the best report card?), and acceptance (who is in the most student clubs?) to name three. If it had a score or a grade I had to be the best at it. If it didn't, I would create a measurable. I'll call this particular character trait, "The Drive".
I should have peaked in high school. And by peaked, I mean burned out. But I didn't. Since higher education wasn't an option in my situation, I joined the military. Not surprisingly, since conformity is the soup du jour for service members, I was generally unfulfilled and The Drive took a darker turn. Who could pound the most shots?, for example. Thankfully, I met the woman who would become my wife and although The Drive remained, my trajectory changed.
Fast forward almost 40 years. At some point in my life, I was no longer the brightest, or the fastest, or strongest, and certainly not the youngest. I experienced those changes as losses and they were devastating for me. When did I peak? Was it when I won the most awards, when I made the highest salary, when I had the best benefits? I don't believe so and I'm no longer convinced I have. The Drive isn't done with me. I still challenge myself to be the healthiest, happiest husband, father, grandfather, sibling, uncle, and friend I can be. I understand now, it's not a solo competition. It's a team effort.
Hands in, thrive on three. One…two…three…THRIVE! Now get out there and live your best life!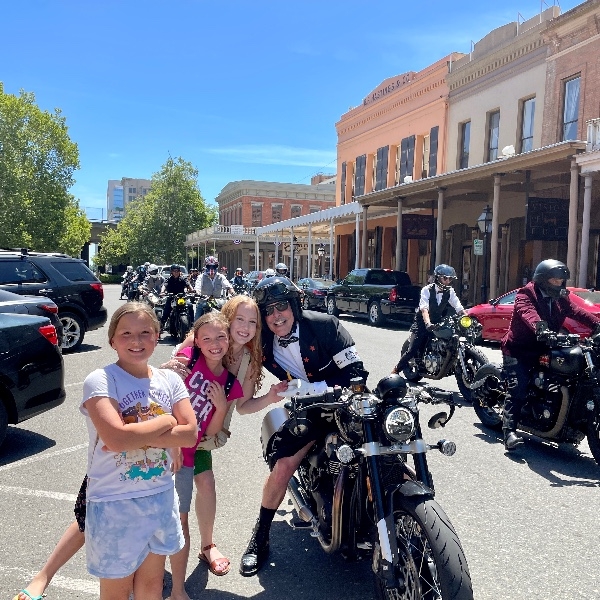 Tribute To A Sun Worshipper
Saturday 29th Apr 2023
My sweet, sweet girl passed the other day. It's been almost a year since she was diagnosed with cancer and it was tough watching the decline of such a huge spirit in a small package. If you knew Fiona Applewood, you would understand. She was an advocate of love and never met a person (or patch of sunshine) she didn't like. There are so many changes I am now forced to experience against my wishes. I will have to check the mail by myself. I will have to do curbside pickups at Home Depot by myself. I have to sleep with her blanket rolled up and placed into the divot of my bed where she used to be. Just to name a few.
But I am so grateful for the 11 years she gave us. She was there to distract me during what I call my 2am spin cycles even though she snored through nearly all of them. I was honored and saddened to return the favor as her pain med dosage went from every 12, to 6, to 3, and 2 hours and I would massage her in what I hope was comforting for her. She deserved better than an existence limited by so devastating a disease as cancer and I will carry her spirit as I continue fundraising for the DGR and the ride itself. She gave me purpose in life and will give me purpose now.
I love and miss you Fifi.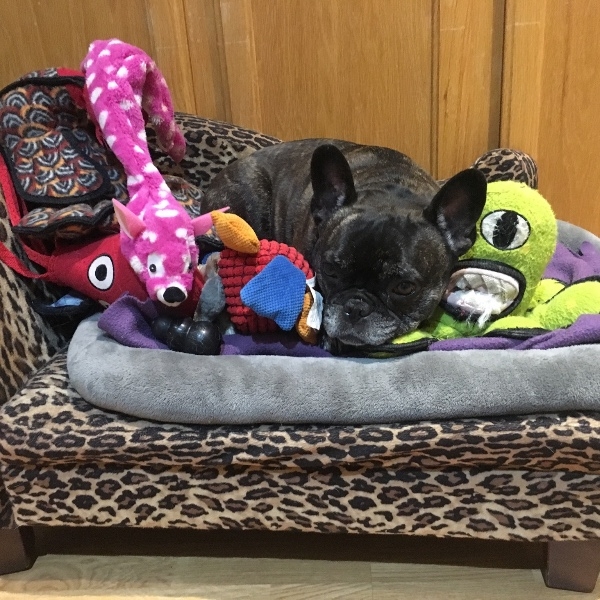 My MH Journey
Sunday 23rd Apr 2023
Last year I blogged about voluntarily starting therapy for the first time in my life. I'm happy to report, because of all your generous support during last year's fundraising drive, I AM CURED….YAAAAAAYYYYY!!!!
Kidding. Definitely not cured, but certainly healthier than I was. Through therapy, I found immense value in both identifying my emotions and allowing myself space to feel them. For those who have not had any professional counseling, I can say based on my own experience, it's very empowering having your feelings validated by a complete stranger. Try it and see if I'm fibbing.
More than half a million men die of suicide every year. That's one every minute and basically the entire population of Sacramento, California. The number of veterans and first responders who take their own lives are astronomically high when compared with other professions and I have been both. I've had those dark thoughts as well and have to remind myself regularly things I feel we ALL should consider when feeling hopeless or helpless.
The world would NOT be better without us in it.

We are NOT a burden to our loved ones and friends.

We matter.

We have value.
I am not wired to be happy all the time, but I can be content most of the time and THAT is worth celebrating.
If you haven't already done so, please consider supporting my ride so the DGR can continue their good work with these valuable causes. If you have already donated, thank you so much. Fundraising gives me both purpose and direction (and an excuse to ride)!
Much Love & Aloha!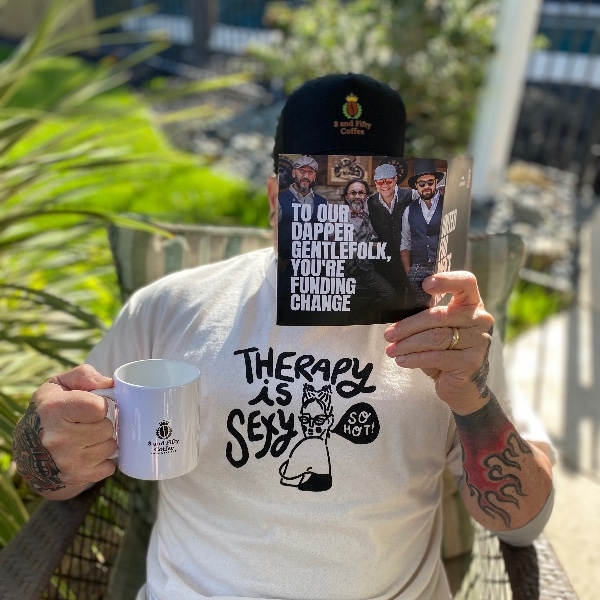 2023 DGR Dedication
Monday 17th Apr 2023
Sometimes I struggle with a lack of motivation. Not the, "I don't want to get out of bed" motivation (although I have been there), more like the, "I'm looking for any excuse to skip my workout" motivation.
But I am undeniably fortunate. I have a beautiful partner who inspires me. Although she accepts me as I am, she recognizes when my motivational deficit is laziness (my word, not her's) or something deeper and she has this innate ability to adjust her support accordingly. In my quest to be a better version of myself, having that extra nudge is a big deal for me, even if I don't necessarily acknowledge or appreciate it in the moment.
And let's face it. She was the driving force behind my wellness check-ups. I'll share my mental and physical health updates in a future post, but suffice to say, I have her to thank for my willingness and physical ability to participate in this year's, my 4th, DGR.
This is why I dedicate this year's ride to my wife of 38 years, Taina Kealaokahinano Burke, my muse, my confidante, my health care provider, and my partner in all things. She may not be a fan of motorcycle riding, but she is a fan of me.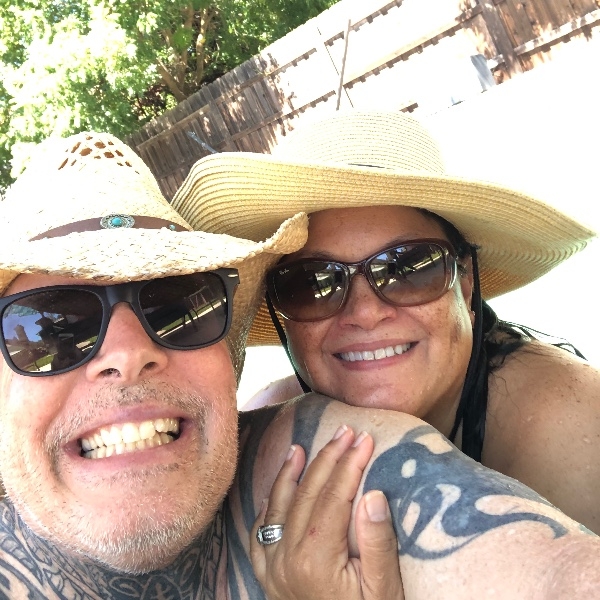 I'm Riding for Men's Health in The Distinguished Gentleman's Ride
Monday 3rd Apr 2023
On Sunday the 21st of May 2023, I'm riding in The Distinguished Gentleman's Ride with fellow men and women across the globe to raise funds and awareness for prostate cancer and men's mental health on behalf of Movember. Men die on average 6 years earlier than women and for largely preventable reasons. The number of men that are suffering is growing, and we need to do something about that. So, before I press my tweed and polish my boots, I'm asking you to join me in raising funds and awareness for these causes by donating what you can for this meaningful cause and to help the men we love, live happier and healthier lives.
My Sponsors
---
You are an inspiration to all men wanting to be better men! I respect and admire your dedication.
$163 USD
This year, in addition to supporting you and the cause, I am donating in honor of my Coworker Joe. Joe lost his stepfather to testicular cancer and it catalyzed his career toward immunotherapies - to protect families from going through the same pain. His dedication to the patients is an inspiration and serves as a reminder to who we work for and why. We all contribute in our own way. Thank you for bringing awareness to these cancers.
$104 USD
You inspire us. Proud to have you as our friend.
$104 USD
Looking forward to joining you again this year.
$104 USD
Tyler, Melissa And The Girls
Cant wait to come watch you ride again! We love you <3
$104 USD
Go Bill! So proud of you!!!
$104 USD
We are proud to support you and the causes you ride for. Ride Like the Wind!
$104 USD
Happy to support. We love you!
$52 USD
don't end up prostrate saving the prostates
$52 USD
Thank you for your blogs and the inspiring messages they send! We love you lots!
$52 USD