My Blog
---
Doing this for a great cause in tough times!!
Thursday 20th
Hi Everyone,
I'm back again to host this years 2020 DGR for Canberra!!
Now, more than ever, it has become increasingly important to focus on mental health issues...and I'm proud to be taking part in this brilliant global initiative that supports the oft neglected efforts in relation to men's health!! Not to be forgotten is that fundraising is also undertaken to promote awareness of prostate cancer as well as funding medical research in that sphere.
This year Canberra is off to another great start... and over the next few weeks until the solo ride date September 27th....I will be making every effort to promote this great cause amongst the community plus the Canberra riders that are taking part.
I understand that some of you have been hit pretty hard as the Covid 19 situation persists....however if you are in a position to support my charity fundraising I would truly appreciate your help.
Many thanks in advance...
John Aust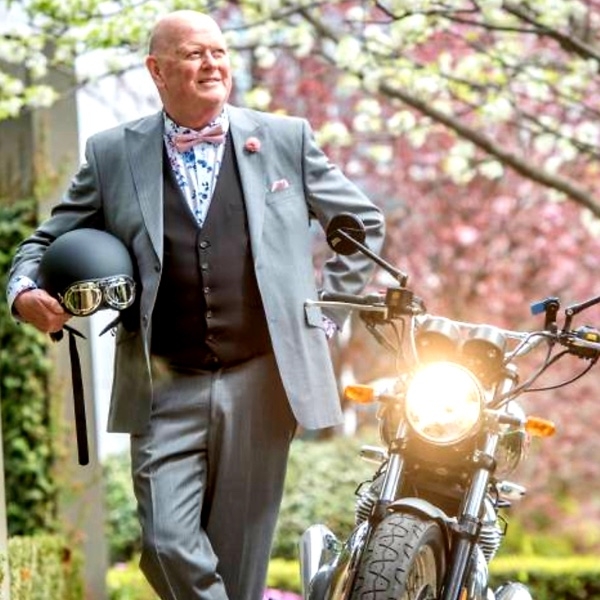 I'm Riding Solo for Men's Health in The Distinguished Gentleman's Ride
Thursday 6th
On Sunday the 27th of September, I'm riding solo in The Distinguished Gentleman's Ride with fellow men and women across the globe to raise funds and awareness for prostate cancer and men's mental health on behalf of Movember.
Men die on average 6 years earlier than women and for largely preventable reasons. The number of men that are suffering is growing, and we need to do something about that. So, before I press my tweed and polish my boots, I'm asking you to join me in raising funds and awareness for these causes by donating what you can for this meaningful cause and to help the men we love, live happier and healthier lives.
My Sponsors
---
Ride it like you stole iy Austie
$152 USD
Such a good cause, J. Especially in these crazy times, other conditions dont go away so am so pleased you are doing this again this year xx
$38 USD
May there be a time where donations are not needed and no many experience any ill health- protect our boys X
$38 USD
Because you a a super champion! My thanks for organising everything!
$38 USD
Good on you Johnny Love jojo xxx
$27 USD