---
Oncology nurses & DGR
Tuesday 18th Apr 2023
Our cancer program has been involved with the Distiguished Gentlemens Ride (DGR) for prostate cancer research and mens mental health since 2015.
Our prostate support group is held the second Wednesday of each month at 6 pm. This awsome group has stayed strong through a world wide pandemic, earthquakes, fires, atmospheric rivers, and cyclone bombs. We are open to men in all phases of treatment from the newly diagnosed to survivors of many years. Significant others also welcome. This disease impacts the whole family.
Cancer research needs our $upport.
More research= better treatments and someday a cure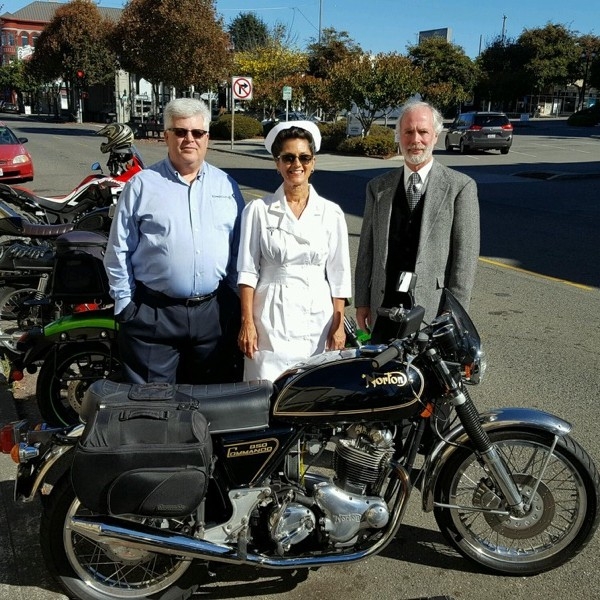 I'm fundraising for Men's Health in The Distinguished Gentleman's Ride
Tuesday 18th Apr 2023
On Sunday the 21st of May 2023, The Distinguished Gentleman's Ride begins all across the globe to raise funds and awareness for prostate cancer and men's mental health on behalf of Movember. Men die on average 6 years earlier than women and for largely preventable reasons. The number of men that are suffering is growing, and we need to do something about that. So, before I press my nurse cape and polish my whites, I'm asking you to join me in raising funds and awareness for these causes by donating what you can for this meaningful cause and to help the men we love, live happier and healthier lives.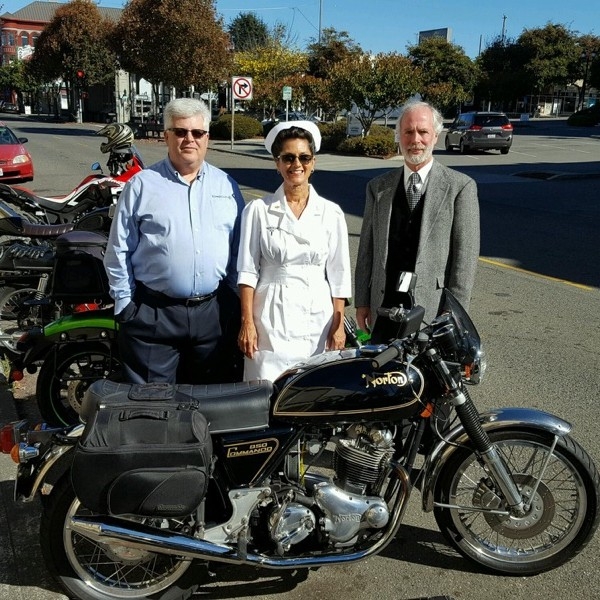 My Sponsors
---
Linda, thank-you for the work you do on behalf of our community. You make a difference!
$104 USD
Here's to all the men! And motorcycles!
$100 USD
Happy to support men's health, cancer screening and advances in the science of treatment
$59 USD
Dapper folk unite Chrome steeds roar for a cause bright Ride on, fight the fight
$20 USD
Welcome Aboard!! and... Thanks for inspiring me to write a Blog!
$10 USD