My Blog
---
DGR 2020
Wednesday 12th
Det er blevet den tid på året igen. Det er tid til at samle ind til forskning i prostata kræft, og mænds mentale helbred 🙏🏼 Der bliver som altid stil på drengen. Vi hopper i jakkesættet, pudser den gamle havelåge og kører The Distinguished Gentlemans Ride. De 4 foregående år er gået over alt forventning, alt sammen pga alle jer dejlige mennesker 🙏🏼 Skal vi ikke igen i år se om vi sammen kan holde den gode statistik, og slutte sammen i top 100 ? På 4 år har vi skrabet 21547$ sammen venner 🏍🏁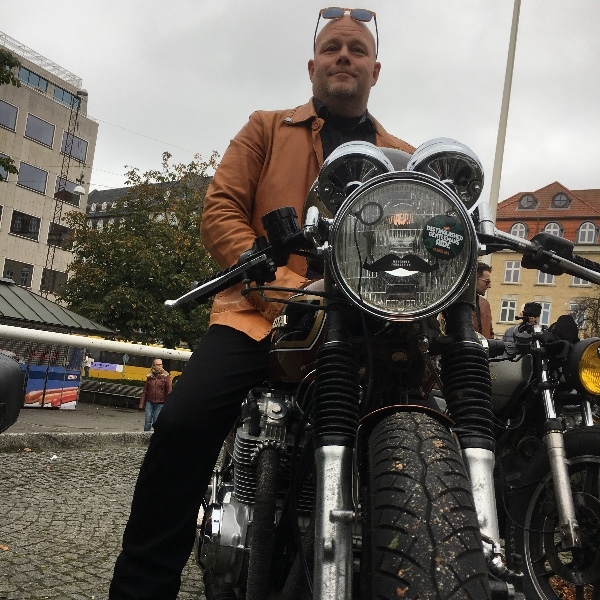 I'm Riding Solo for Men's Health in The Distinguished Gentleman's Ride
Saturday 8th
On Sunday the 27th of September, I'm riding solo in The Distinguished Gentleman's Ride with fellow men and women across the globe to raise funds and awareness for prostate cancer and men's mental health on behalf of Movember.
Men die on average 6 years earlier than women and for largely preventable reasons. The number of men that are suffering is growing, and we need to do something about that. So, before I press my tweed and polish my boots, I'm asking you to join me in raising funds and awareness for these causes by donating what you can for this meaningful cause and to help the men we love, live happier and healthier lives.
My Sponsors
---
Go tur i den gode sags tjeneste:)
$166 USD
Top sag, top indsats -> -> god vind herfra WOB ..... Nethe
$74 USD
Du er en Gentleman Michael. God sag. God tur 👍💪😊
$71 USD
God tur... Max gasss... Nej Måske ikke,, drive safe..
$53 USD
Anders Peter Gårdbo Larsen
$50 USD
Et lille bidrag til den gode sag 👍🏼
$32 USD
God tur og tak for beskederne og auktionerne som altid 😊💪
$25 USD
Et lille bidrag, til en god sag 👍🏼
$17 USD
Britt Raadahl Green Jørgensen
$17 USD
Held og lykke med indsamlingen 👍🏼💪🏼
$17 USD