---
Here we go!
Thursday 30th Mar 2023
This will be my tenth ride with the DGR. Lets start it our right and make it the best ever. I decided to enjoy the event this year by not having my hands in any part of the ride except as a participant. Looking forward to enjoying the comraderie, happiness and possibly a frosty brew after the ride.
Me and an upcoming DAPPER DUDE named Cooper! He's killing the bowtie and suspenders!
Tally Ho!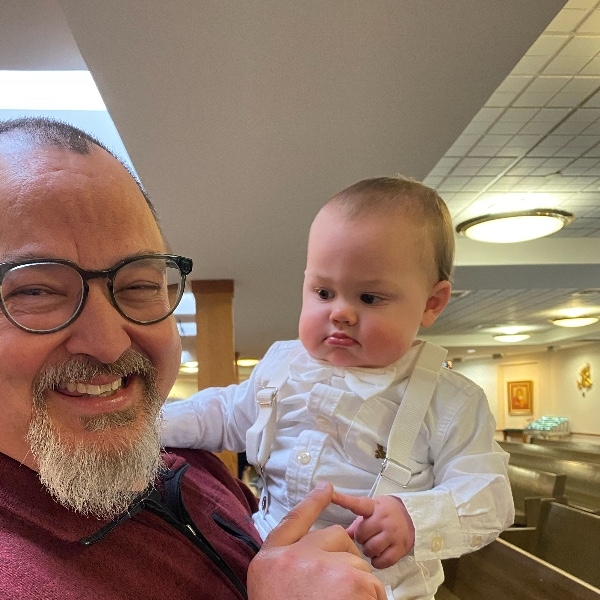 Join our team as we ride for The Distinguished Gentleman's Ride!
Wednesday 29th Mar 2023
On Sunday the 21st of May 2023, we are teaming up to ride in The Distinguished Gentleman's Ride with fellow men and women across the globe to raise funds and awareness for prostate cancer and men's mental health on behalf of Movember. Men die on average 6 years earlier than women and for largely preventable reasons. The number of men that are suffering is growing, and we need to do something about that. So, before we press our tweed and polish our boots, we are asking you to join us in raising funds and awareness for these causes by donating what you can for this meaningful cause and to help the men we love, live happier and healthier lives.
My Sponsors
---
Keep up the great work Mark!
$109 USD
I hope you surpass your goal this year!
$104 USD
❤️Cooper, Kelsey, and Kyle
$104 USD
Thanks Squid for riding for a great cause.Be safe my great friend!
$104 USD
Good Luck Markie, ride safe
$104 USD
Best of luck this year Mark!!
$104 USD
PUNKS NOT DEAD 💀 🤘🏼 RIDE ON
$61 USD
Go Squids!! You got this!
$61 USD
Safe Travels Mark. Keep up the good work! @BigDudesBigFoods
$52 USD
Wishes for fundraising success and a happy ride!
$26 USD
Cindy Morgenroth Erickson
Safe Ride Mark for a great cause!
$26 USD
Tally Ho to the dapper Diamond Kid! Ride on!
$21 USD
We wish your brother could be more like you, you're wonderful!
$21 USD
Every little bit helps! Best of luck to you! -Helen Enslin & Girls
$21 USD