My Blog
---
ISS Above YYC 2020
Monday 21st
The ISS (International Space Station) will be visible, weather permitting over YYC tonight. Time: Sun Sep 20 9:25 PM, Visible: 4 min, Max Height: 61°, Appears: 10° above WSW, Disappears: 55° above SE. Don't forget to look up and take some photos.
Todays Funny : Dammit Ma' It's not a UFO, not a drone and it's not a spy plane. It's The International Space Station, they just passed above my studio at 431 km, they are crusing at 7.66 km/second. They can't see your five marijuana plants from that high up! They are out of range of your shotgun! Next time bring a camera and take a photo. Get back to work and just chill Ma'.
;-) Muhahah.!!!! Let's Ride. .. ...
DGGR YYC 2020
Wednesday 16th
Today's Funny : This year, the girls are once again trying to sneak into the ride; whatever their excuse, you can be rest assured, I will be riding solo. Ladies, get a life, as the ride states; Gentleman Ride. Might have to volunteer at the ride event; as the official gender checker, just to make sure, at least one ride stays for the Mens group. Ladies dressed as men, you have been warned. I will be checking those knickers; and Gentlemen hold on to your fanny packs. Yes, I am going to ride an american motorcycle at a mainly classic British bike event. Muhahah.!!!! Let's Ride. .. ...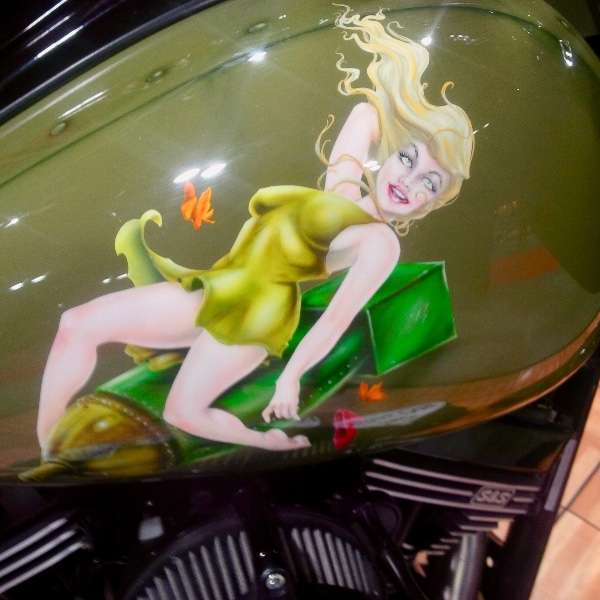 Movember Fundraising
Friday 14th
You can sponsor me and support my team on the Movember page. Enjoy my free mixes at www.hearthis.at/djrips
Don;t forget to donate. Play Loud, Stay Loud, Enjoy.!!!!