---
Riding my Moto Guzzi for a worthy cause
Thursday 18th May 2023
On Sunday, May 21st, I'll be once again riding proudly in the Distinguished Gentlemen's Ride along with many of my fellow international motorcyclists. This annual, one of a kind, dress up smartly, on a totally cool motorbike event takes center stage in various beautiful cities around the world —and as a true global event, its single minded participants endeavor to undertake its sole mission of raising funds and the much needed awareness for prostate cancer and men's mental health.
Now, generally as a rule, I keep my private life private and I don't discuss, and certainly not with such social amplification, the details and on-goings of my personal life with folks outside my trusted circle of close friends and family members. But this past year for me personally, has been so incredibly difficult, that I feel that I've been left on the side of the road mangled after a massive collision —and since this cause is quite dear to my heart and men's mental health is a vital component to the overall health, well-being and progress of any man confronting head-on life's storms —I think it appropriate to share.
In November of 2022, my lovely daughter Jennifer was diagnosed with stage 3 Metastatic Melanoma. As you can imagine, hearing that news was earth shattering. The culprit as it stands, was a very small lump on the right side of her neck, just below her ear lobe, and roughly the size of a pea that in the end turned into a deadly mass the size of a tennis ball.
Six massively grueling months after her diagnosis, and having painfully gone through in rapid succession —immunotherapy, neck dissection surgery and burning radiation ...not to mention the ills, the chills and vomitting associated with such treatment, along with the mental and emotional rollercoaster ride that is Cancer —Jennifer is now in a slightly better place and newly armoured with a steel courageous resolve. She is gearing up for the ultimate battle of her life. Aside from being a good wife to a deeply committed and loving husband, she is a wonderful mother to a very sweet and charismatic 5 year old boy named Ace.
As for me on this journey? I'm in a complete state of anxiety and uncertainty which makes it as tough as can be. I have always walked by Jennifer's side, and my intentions today are to continue to do so forever —but now I worry about my grandson Ace.
Jennfer's Wedding, 2013.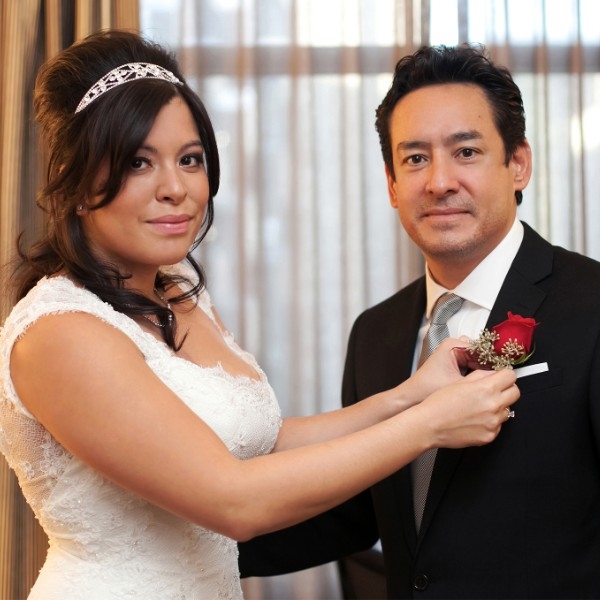 Staying strong because life actually depends on it
Wednesday 17th May 2023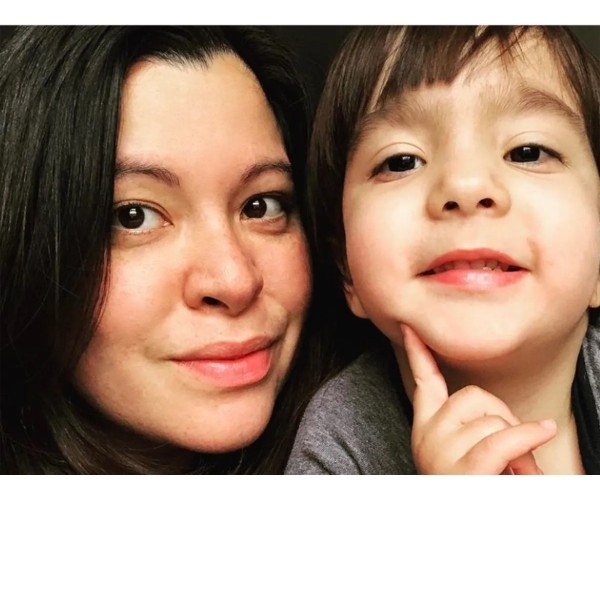 Infinite in depth and width, faithful and truly unfathomable
Wednesday 17th May 2023
I've come to view life as a vast blue ocean. Infinite in depth and width, faithful and truly unfathomable. I suppose this analogy grew out of a profound necessity to really understand life, and perhaps make peace with it —even though, by the grace of God, I have found myself countless times sitting on white-sand beaches, surrounded by lush palm trees, with my eyes closed, quietly meditating as the wind blows ever so gently across my face and I soak up rays of sunshine.
I am however, still reminded that every now and then, at any moment, the sweet serenity in which I revel in today, will eventually have to contend with the ebbs and flows that are forced in by the ferocious waves of water, and this life simply put, will continue to move forward —with or without me.
But in spite of this, and in spite of everything else —my personal life, the good, the bad, the awful, the wonderful —the laughing and the crying, has always taken place in splendid settings as a result of my marrow deep faith in that somehow the universe will come together in perfect harmony. I have been fortunate to experience such an adventurous life, and it has truly been an extraordinary ride ...and for that, I am immensely grateful.
Ronda, Spain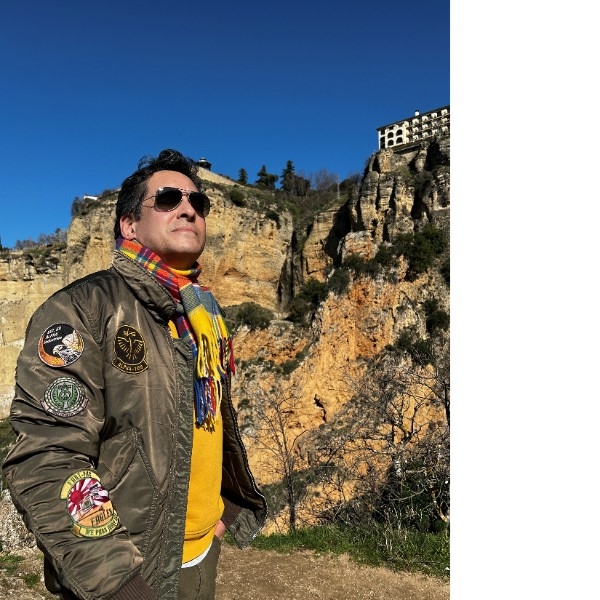 My Sponsors
---
John, Delighted to support such a great cause. Best, Tom and Judy
$1,210 USD
John, I wish your daughter Jennifer and your family all the best. We will keep her in our prayers for a speedy recovery.
$1,010 USD
Kristine And Matthew Gaier
$1,010 USD
Kramer Dillof Livingston & Moore
We support you on your journey. God bless and ride safe.
$1,010 USD
The Motor Gage Garage Gang
From The Guys Who Love You. Best of Luck, God Bless and Ride Safe.
$810 USD
Hi John I'm happy to support you !
$500 USD
All the best. God bless and stay safe!
$500 USD
Great work John. Happy to be a member of this cause. Hope all is well.
$310 USD
John Thank you for continuing your efforts for this cause.
$260 USD
Best of luck on the ride. God Bless Brother!
$208 USD
Hi, John glad to help out for the cause. Thank you for sharing your private life story with us and in return you have inspired and motivated us.
$156 USD
From the Acro Team. We appreciate you and your kindness. So in you time of need her is something from us. Our prayers and out support is with you. Stay strong in your families fight.
$156 USD
John - you got this! My thoughts and prayers are with you and your family. You are such a sweet, kind hearted, amazing person and good things will continue your way. We love u here at MMC.
$112 USD
So sorry I saw this soo late, but know you and your family are in my prayers! Hope the ride was great, and always enjoy the journey!
$104 USD
John, so proud to call you a friend. I hope you see the light in me see's the light within you as you move through the ebbs and flows of life so gracefully. I pray for your success in this cause.
$104 USD
I am here for you and your loving family. Thank you for riding for men's health. God bless you brother.
$104 USD
Tomorrow is promise to no one, never look back and keep moving forward with your head high ! Love you and your family dearly xoxo
$104 USD
I'm broke but I love you. Better see my slim jims next week, jk. I wish only good things for you gage. You deserve the best! Hope you have a wonderful time riding.
$104 USD
I wish you well on your journey!
$104 USD
You and your family in my prayers
$104 USD
Nate Lebron And Betsy Rolon
Keep striving to help others and May God continue to provide you strength in your daily battles.
$104 USD
Hey John Blessings to you and your beautiful family. Have fun with your fellow DGR riders on Sunday. Thank you for bringing awareness about prostate cancer and men's mental health. 😊🙏😎🏍️ Moses
$104 USD
To a very hard working individual, someone who is god conscious, may your path be made easier, your heart more purer. May you achieve all you goals.
$104 USD
"Let perseverance be your engine and hope your fuel."—H. Jackson Brown, Jr.
$100 USD
May God bless you John in this great effort!
$100 USD
Back to "La Cosa Nostra". Looks like you are handling many battles John. But stay strong, the Most High is in charge. Thanks for supporting mental wellness and fighting cancer.
$100 USD
"It is often the small steps, not the giant leaps, that bring about the most lasting change." Queen Elizabeth ll You are such a strong hearted man in the mids of all you are going through and yet still thinking of others, God bless you. Wishing you and all the riders a great ride you are all heros🙏
$61 USD
We appreciate you raising awareness and money to help those in need.
$61 USD
May the sun rise in front of you, the rain fall behind you, the wind follow you, but more importantly May God keep you safe on your travels.
$61 USD
God bless John, Omar was telling me about you.
$59 USD
Hey John I'm happy to be able to support you in the ride for another year. I know you've been going through some tough times recently and I wanted you to know you and your family are in my thoughts and prayers.
$52 USD
I will support your cause in anyway that I can it's dear to me as well.
$50 USD
Thank you very much for all your hard work. You are a blessing to the world.
$26 USD
John! I feel badly that we saw eachother recently but that you did not feel confortable to share with me your recent travail. You know you can tell me anything!! I hope and pray that the cancer is in remission and that your daughter is feeling great. Keeping you both in my prayers, ((((Warm hugs))))) Love, Diane
$21 USD
"Nobody is gonna hit as hard as life, but it ain't how hard you can hit. It's how hard you can get hit and keep moving forward. It's how much you can take, and keep moving forward. That's how winning is done." - Rocky Balboa
$10 USD