Total Raised
$6651
First Year
2022
Total Events
1
My Blog
---
Gassing up my MOTO GUZZI for a truly worthy cause
Thursday 31st
On Sunday, May 22nd, I'll be riding proudly in the 2022 Distinguished Gentleman's Ride along with many of my international fellow motorcyclists. This annual, one of a kind, dress-up smartly on a totally cool motobike event takes center stage in various beautiful cities through-out the world. As a true global event, its single-minded participants endeavor to undertake its sole mission of raising funds and awareness for prostate cancer and men's mental health.
As the old adage goes —we all know someone. A husband, father, brother, uncle, cousin, and even a close friend who has had this hideous disease come knockng on their door. From the moment the doctor utters those ugly words "You have Cancer"...it's a fight for your life. Physically, mentally, emotionally and financially —for most men, it all begins to fall apart. A massive, cascading effect where soon enough, relationships are strained and life is HARD. This huge, heavy burden becomes too great for any human being to bear, and all at once, things just simply take their toll.
Now here's a bit of bad news, sprinkled of course, with some very good news —statistically speaking, men die on average 6 years earlier than women, and for largely preventable reasons. Other than skin cancer, prostate cancer is the most common cancer in American men, with about 1 man in 8 being diagnosed during his lifetime. It is the second leading cause of cancer death in American men, behind only lung cancer. About 1 man in 41 will die from prostate cancer.
For me personally, I equate this very serious bout, against this very serious opponent, as a world, heavy weight championship boxing match, and one of the keys to winning that prized, gold medallion belt that represents a longer life —is early detection by way of early medical intervention, along with eating healthier, exercising regularly, managing stress, and getting adequate sleep.
And while nothing is 100% absolute in life in what we elect to do and how we decide to live —Men if you're listening, this is the road you take if you want to have a real fighting chance.
The number of men that are suffering is growing, and we need to do something about that —so before I press my three piece Canali pinstripe suit, and polish my Ferragamo British tan boots, I'm asking you to join us today in raising funds and awareness for these causes by donating what you can to this truly meaningful cause, and help the men we love, live happier and healthier lives.
Looking forward to seeing you Gentlemen on the road of life again —so get well soon!
Much peace & love, John Gage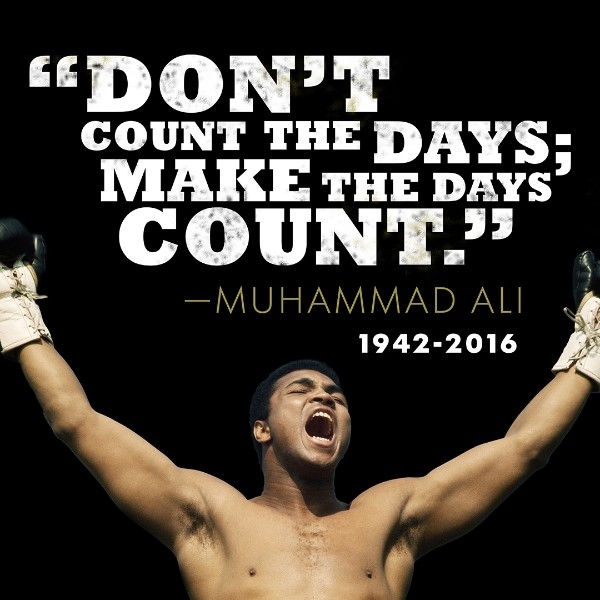 My Sponsors
---
Dear John, We are so thankful for your effort and are so grateful for individuals like yourself. This means so much to us! We all know someone who has been affected by cancer. Be safe and have fun!
$510 USD
Complete Document Solutions Llc
John Thank you for continuing to raise money in the fight against cancer. As an organization, pancreatic cancer had taken the life of one of our owners in his 40's. We appreciate all you are doing.
$260 USD
John, this is "la cosa nostra", anything for men's jewels. Great goal for a fantastic outcome. With mucho besos.
$208 USD
John, the best to you always! Enjoy the journey!
$208 USD
John So happy to see you doing so well while doing so much good. Ride safe my brother. Xoxo Jb
$208 USD
Be safe on your ride ...and I want to see the suit and the Ferragamo boots...xo
$208 USD
Doing a great thing John!! Happy to support you!!
$156 USD
P.C. can take a back seat, and on a moto, there's no room for back seat riders. Ride on!
$104 USD
Thank you for bringing awareness and always setting the right example.
$104 USD
Great work. Great cause. Stay safe.
$104 USD
Thanks for making a difference in men's health!!
$104 USD
Hi Dad! Wow, we're so incredibly proud of you. Thank you for raising awareness for this issue. And kudos to getting your bike and fulfilling that dream. You are an inspiration! Love Jenn+Ike
$104 USD
John, I'm very proud to donate to such a worthy cause ! Have fun and I hope you surpass your goal xoxo
$104 USD
Great work on your sponsorship to your cause,
$104 USD
My family friend Eddie recently passed away due to prostate cancer. He'd be happy to know I was able to support this today. John, thank you for the opportunity to participate & have fun out there!
$104 USD
Hi, John, Best wishes to you and to all of the other Distinguished Gentlemen as you go on your ride on the 22nd. I hope that you raise a lot of money and have a lot of fun.
$100 USD
John, You are a true inspiration! I'm very proud to have such a friend as you! Saving lives!
$100 USD
Way to go John. Such a worthy cause. God bless, ride safe and have fun.
$100 USD
Hey John, A little something to help out a great cause. We love the work that your doing.
$73 USD
Hi Pop Pop! It's me, Ace your grandson. It's so cool you are riding your big motorcycle for this cause. You are the best grandpa! I love you! -Acey Boy
$61 USD
Thank you John. You are an amazing person! Enjoy and be safe on your ride. 🙏🏼❤️
$54 USD
Happy to support this great cause! Best wishes to everyone on the ride.
$52 USD
Riding for a great cause- Very Nice. Stay safe and blessed my friend.
$52 USD
Have fun riding, wish I could join you!
$52 USD
John, I would be happy to contribute this great cause.
$52 USD
John, Thank your reaching out, and be safe on your ride! A great cause! Best always, Lori
$52 USD
Thank you for sharing, A little bit put together can achieve great thing, enjoy your Journey in this path. God bless you.
$52 USD
Thank you for doing this, god luck
$52 USD
Thank you John. 😎🏍 Enjoy the event. Happy Riding..
$52 USD
Dear John, Stay safe and enjoy the ride! Godspeed from Trilogy Photo
$50 USD
John: May you reach your goal. I hope and pray you reach your goal for this meaningful cause. Ride safe my dear.
$42 USD
Dear John, Thank you very much for inviting me to donate to this worthy cause. I hope you have a blast! Sincerely, Diane
$26 USD
Thank you John for bringing awareness to men's health. Enjoy your ride and be Safe!
$26 USD
Thanks for caring John. I am also concerned for the health, prevention & cure of our male counterparts. Blessings.
$25 USD
Hey John, Thank you for spotlighting these causes that affect men every day and inviting us all to cheer you on. Be well and safe. Love you much!
$21 USD
I appreciate what you are doing for men's health. Enjoy the ride! From Istanbul with Love
$21 USD
Hi Uncle John, Thank you for raising awareness it's much appreciated. "Yesterday is history, tomorrow is a mystery; Ride and live today"- Anonymous
$21 USD
John, This is truly a worthy cause given how we loss our uncle Johnny - my Tio Puto!..I send my prayers for strength to those who are still battling their illness...God Bless!
$21 USD
John, Good Luck with ride and raising money for such a wonderful cause! You Rock!!
$21 USD
Exito 🏍 a todos los corredores.. 🏍🏍🏍🏍
$21 USD
Thank you for raising awareness to men health, go get them..🏍 ❤️🙏🙌
$21 USD
This donation is from Mitch Cintron. He wants to thank you for helping save men's lives worldwide.
$21 USD
Uncle John, thank you for tackling this. You're an inspiration and role model to us all. I'll be riding with you in spirit. Much love.
$10 USD