My Blog
---
2020 ride
Tuesday 29th
Great DGR ride in hamilton Ontario for great cause !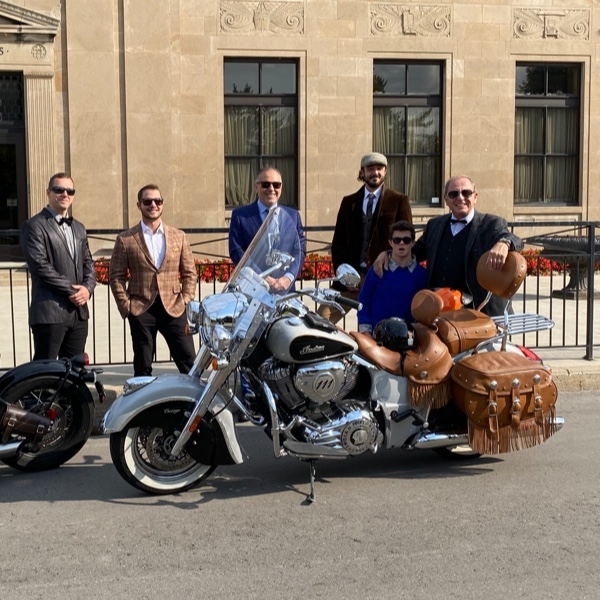 I'm Riding Solo for Men's Health in The Distinguished Gentleman's Ride
Saturday 15th
On Sunday the 27th of September, I'm riding solo in The Distinguished Gentleman's Ride with fellow men and women across the globe to raise funds and awareness for prostate cancer and men's mental health on behalf of Movember.
Men die on average 6 years earlier than women and for largely preventable reasons. The number of men that are suffering is growing, and we need to do something about that. So, before I press my tweed and polish my boots, I'm asking you to join me in raising funds and awareness for these causes by donating what you can for this meaningful cause and to help the men we love, live happier and healthier lives.
My Sponsors
---
Pipe Line Contactors Association Of Canada
$7,470 USD
Heavy Construction Association Of Toronto (hcat)
$3,807 USD
Atlantic Region District Council
$2,297 USD
Manuel Bastos Liuna Local 837
$1,921 USD
Condrain-de Gasperis Family
$773 USD
Best of luck Joe and stay safe and warm.. 🏍🧤🧦
$766 USD
Gtswca Greater Toronto Sewer And Watermain Association
$757 USD
Canadian Construction Workers Union
$747 USD
Canadian Council Of Construction Unions
$747 USD
Residential Framing Contractors Association Of Metropolitan Toronto And Vicinity Inc.
$747 USD
B.mackinnon – Liuna Local 1059
$747 USD
Windsor Private Capital Inc.
$747 USD
The Low Rise Forming Association
$388 USD
New Horizon Development Group/ Jeff Paikin
$381 USD
Good luck Joe - Drive safe
$376 USD
Thank you for your constant effort to make the world we live in a better place.
$225 USD
Joe, have a enjoyable and safe ride.
$195 USD
Way to go Joe !!! Have a great ride!!!
$159 USD
Good Luck Joe and safe ride!
$80 USD
Thank you for riding for Men's Mental Health!
$75 USD
Luciana & Steve Persechini
$40 USD