My Blog
---
The day my head was turned
Friday 18th
Even at such a young age my eldest grandson new Triumph was the way forward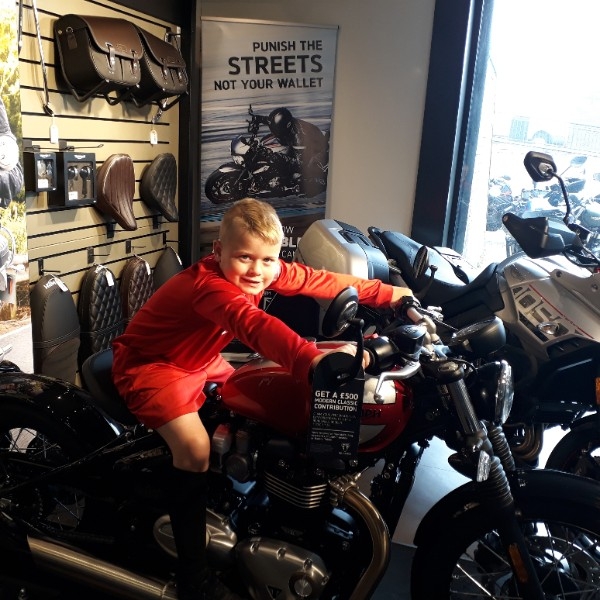 Donation matching
Thursday 10th
Just had confirmation the total I raise will be matched so double bubble it is !!
DGR
Thursday 10th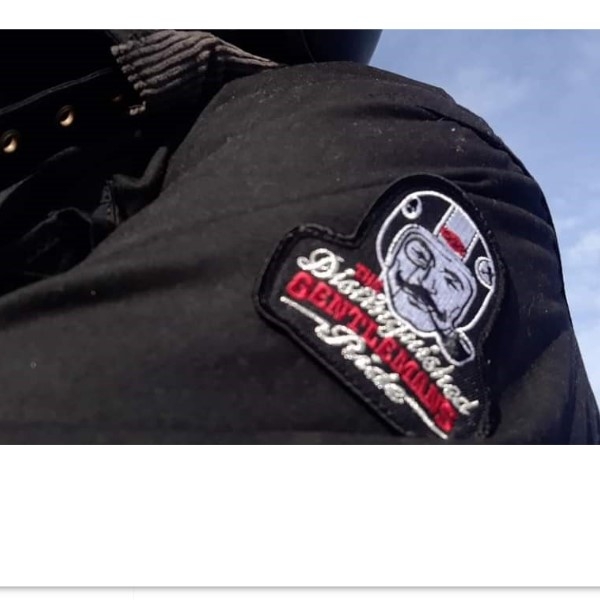 SA track days
Thursday 10th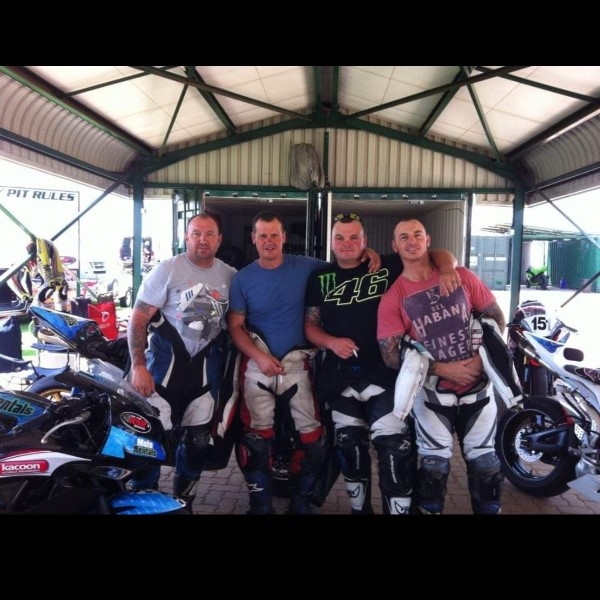 Fantastic donations keep on coming !!
Thursday 10th
Great stuff, off very thoughtful and generous people.
Lets keep mit going and see what we can achieve !!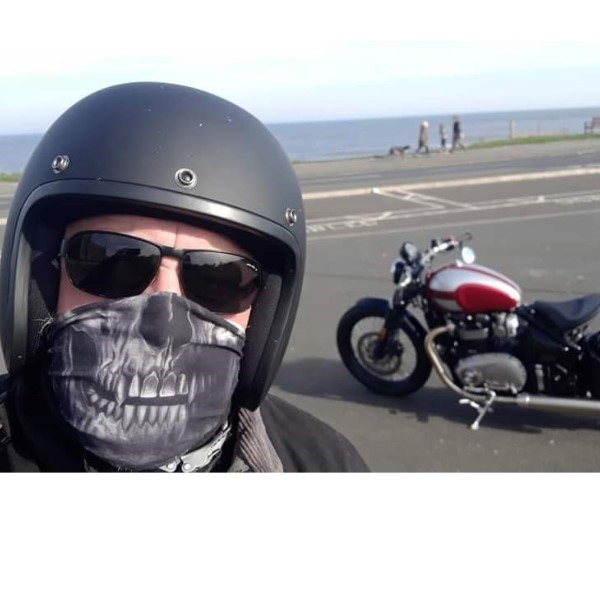 Update
Monday 7th
Donations have started well ...thanks to all who have donated ..hopes a dry ride this year
I'm Riding Solo for Men's Health in The Distinguished Gentleman's Ride
Monday 7th
On Sunday the 27th of September, I'm riding solo in The Distinguished Gentleman's Ride with fellow men and women across the globe to raise funds and awareness for prostate cancer and men's mental health on behalf of Movember.
Men die on average 6 years earlier than women and for largely preventable reasons. The number of men that are suffering is growing, and we need to do something about that. So, before I press my tweed and polish my boots, I'm asking you to join me in raising funds and awareness for these causes by donating what you can for this meaningful cause and to help the men we love, live happier and healthier lives.
My Sponsors
---
Tfl Responsive Engineering
All the best Scott from everyone at TFL.
$665 USD
Well done Scott Great cause and wish you well from the PWP lads.
$271 USD
Good luck Scotty Have a great day out and I hope the weather stays fine for you Mike
$134 USD
From Stuart W, Rob T & Neil M
$67 USD
Stuart Weatherley & Rob Tate
$40 USD
Jacqueline Leslie Wiseman
$35 USD
Hope it stays mice for you pal good luck
$34 USD
Gimme a shout if you need your stabilisers NDT-ing
$33 USD
Enjoy it mate - good cause!
$33 USD
You should be peddling it you lazy git 😃
$28 USD
Good luck mate hope it stops dry
$27 USD
Good on you Scott, your a true gent
$27 USD
All the best hope the weather keeps fine for you.
$14 USD
Great cause Scott, well done!!
$13 USD