My Blog
---
Riding for Wes
Saturday 5th
On Sunday the 27th of September, I'm riding in The Distinguished Gentleman's Ride with fellow men and women across the globe to raise funds and awareness for prostate cancer and men's mental health. I'll be riding on behalf of my dad, Wes Powers, two-time cancer survivor, my personal hero and the man who introduced me to the world of motorcycling.
Over these next two and a half weeks, I have two goals: 1. grow an illustrious mustache and 2. raise funds and awareness for these very important causes.
Your personal donation can go a long way as my company, Tech Briefs Media Group, has agreed to match contributions up to $1,000 in total.
Thank you for your support.
With love,
Tim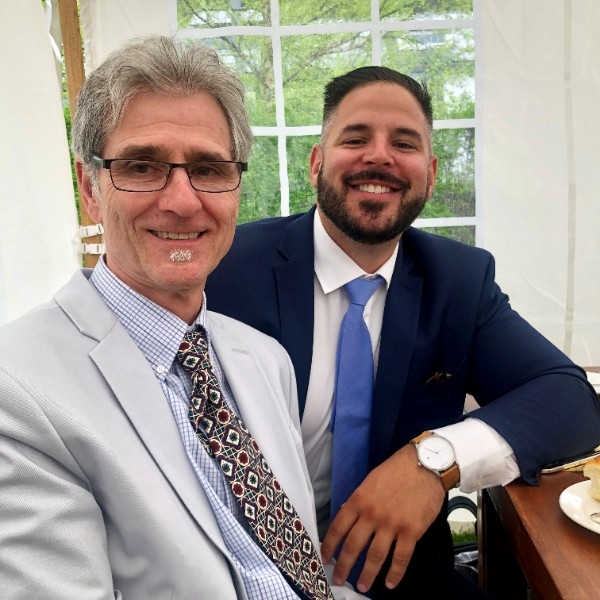 My Sponsors
---
Couldn't be more proud to call you my friend.
$1,526 USD
Thank you, Tim for being a positive force in the world!
$200 USD
Your Cheering Crew In Wisconsin
Safe riding Uncle Tim, today and everyday. You make us so proud.
$200 USD
I can't wait to see pictures of the mustache in all of its glory
$156 USD
Great cause Tim! Enjoy the ride!
$104 USD
We Love You!! Have a Great Ride
$100 USD
Proud of you and all of your growth and accomplishments. Wishing you safe rides always ❤️
$52 USD
To my main meat!!!! Drive safe pleast man
$52 USD
good luck brotha, awesome cause
$52 USD
Good luck Tim! Happy to support your efforts for Wes & other survivors!
$26 USD
Here's to you and your wonderful family.
$21 USD
My uncle and my grandfather both passed away from prostate cancer. This is a
$21 USD
Such a great cause! You're Dad (and Mom) are great people. Have a great ride!
$20 USD