Total Raised
$4611
First Year
2017
Total Events
2
My Blog
---
I'm Riding for Men's Health in The Distinguished Gentleman's Ride
Saturday 23rd
On Sunday the 22nd of May 2022, I'm riding in loving memory of Tim in The Distinguished Gentleman's Ride with fellow men and women across the globe to raise funds and awareness for prostate cancer and men's mental health on behalf of Movember. Men die on average 6 years earlier than women and for largely preventable reasons. The number of men that are suffering is growing, and we need to do something about that. So, before I press my tweed and polish my boots, I'm asking you to join me in raising funds and awareness for these causes by donating what you can for this meaningful cause and to help the men we love, live happier and healthier lives.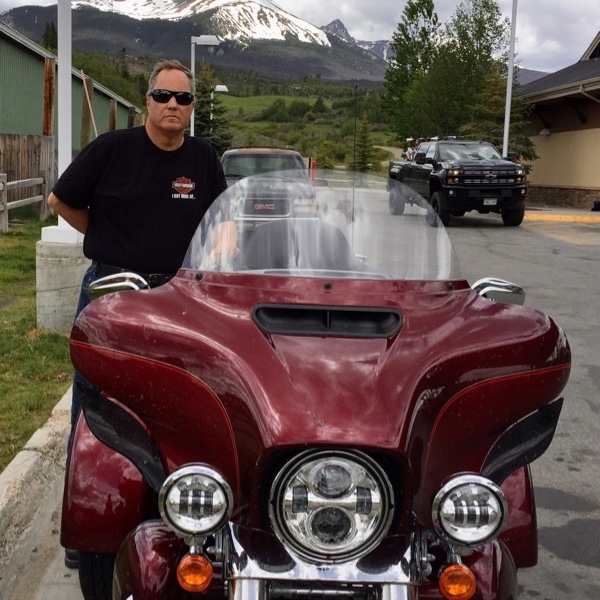 My Sponsors
---
Let there be sunshine on your ride Tim and Lena! And if there isn't, who cares, just ride baby!
$510 USD
Thinking of. Wish we could be there.
$510 USD
Love ya Lena. Tim was a difference-maker in my life. I will always smile when I think of him!
$250 USD
Tim would be so proud of you. What a wonderful way to honor him and contribute to much needed research!
$250 USD
Lena, happy to see u carry on tradition; I'm sure Tim will be watching over you with his great smile. Good luck!!
$208 USD
can't wait to see you and hear all about it 💖
$200 USD
What a beautiful way to honor Tim! Love you guys! ❤️
$200 USD
One more than Scotty because because it would make Uncle Tim laugh
$158 USD
You go girl, hope you get good weather.
$148 USD
Have a great ride, Mom - Love you.
$105 USD
Lena, What a wonderful tribute to Tim! So proud of you for doing something outside your comfort zone. He will undoubtedly be looking down and beaming as you ride!
$104 USD
Hoping you enjoy every minute of the ride.
$104 USD
We will never forget our journeys with you and Tim! Ride easy
$104 USD
A lifetime of friendship.
$61 USD
Donating one dollar more than Michelle because that's what dad would have wanted.
$53 USD
You can do this! So proud of you - Tim will be watching & cheering you on! ❤️
$52 USD
Lena, I wish you well during this awesome tribute to Tim! He was one my favorite people ever and is missed dearly. I know you ca do this…GO, LENA, GO!!!❤️👏🏻
$52 USD
You go Girl. I am so proud of you. Tim will be watching down on you. Enjoy the ride
$52 USD
Thinking of you all today! Love, Sara
$50 USD
Uncle Tim certainly was a distinguished gentleman, and a witty one at that. And way to go Aunt Lena for stepping out of your comfort zone to pay tribute and bring awareness to a cause that his touched you deeply. " sometimes just getting up and carrying on is brave and magnificent".
$42 USD
Have a good ride, Mom! Love you.
$20 USD
5 dollars more than Scotty- Uncle Timmy always knew I was the best out of the bunch.
$5 USD