My Blog
---
I'm Riding Solo for Men's Health in The Distinguished Gentleman's Ride
Wednesday 12th
On Sunday the 27th of September, I'm riding solo in The Distinguished Gentleman's Ride with fellow men and women across the globe to raise funds and awareness for prostate cancer and men's mental health on behalf of Movember.
Men die on average 6 years earlier than women and for largely preventable reasons. The number of men that are suffering is growing, and we need to do something about that. So, before I press my tweed and polish my boots, I'm asking you to join me in raising funds and awareness for these causes by donating what you can for this meaningful cause and to help the men we love, live happier and healthier lives.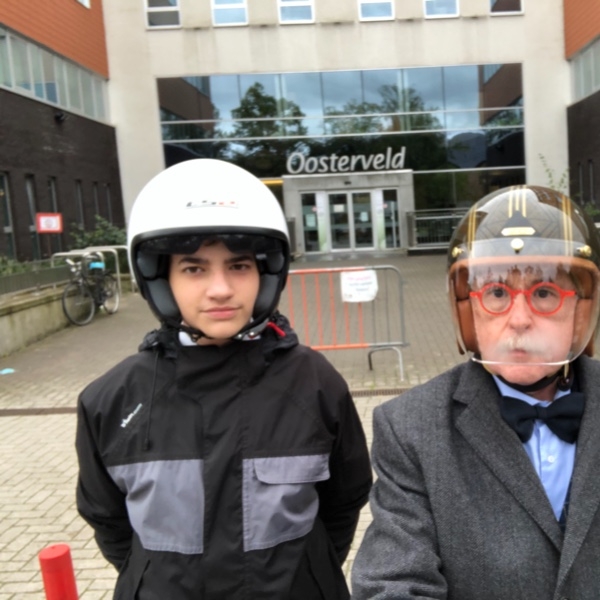 My Sponsors
---
Deel 1 van de feestopbrengst
$604 USD
Hallo, Ondanks de corona, doe dapper verder. Geniet van de rit. Groeten, Ann Bosmans De Smet
$154 USD
Geniet van jouw rit voor het goede doel. Carla en Stef
$123 USD
gerdje, enjoy en good luck! Dirk
$123 USD
support from luke the duke
$123 USD
Keep up the good work Gerd!
$71 USD
Veel rijplezier. Met dank voor het goede initiatief.
$62 USD
Ride swiftly and with style
$61 USD
Ik wens je succes in deze moeilijke tijden.
$49 USD
veel succes en geniet er van
$49 USD
Beste Gerd Wij zijn echt trots op jou inzet hiervoor! Eddy doet volgend jaar mee! Go for it !
$49 USD
GOOD LUCK AND KEEP IT SAFE
$24 USD
Man's mental health needs all the help it can get.
$24 USD