---
Our Bell Bullitt Winner!!
Thursday 1st Jun 2023
Kevin , Thanks for your kind donation and congratulations on being the prize draw winner for the Bell Carbon Bullitt Helmet #BellHelmets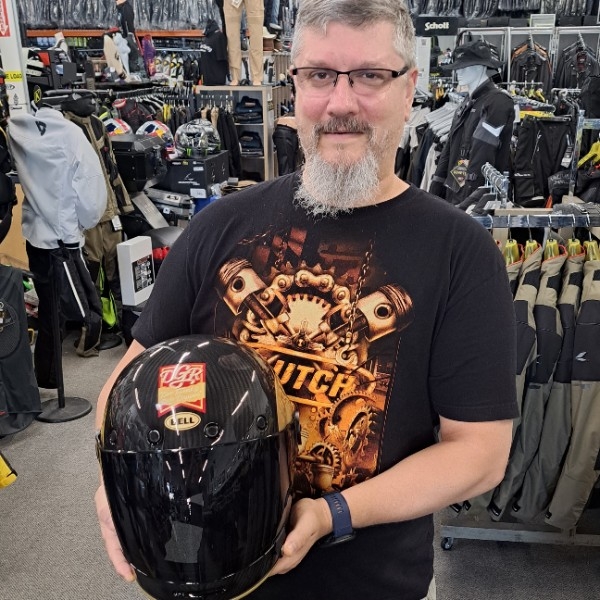 Exciting News!!!!
Sunday 28th May 2023
We have drawn the winners of the Klim Sixxer Jacket and the Bell Helmet!!!
Jerry Brown! you have won the sixxer Jacket from Klim !!!!
Kevin Harris !! you have one the Bell Carbon Bullitt helmet!!!!!
Contact me at Motoliberty to Get your prizes !
Thanks to Everyone who donated !!!!
You are all good humans!!
Next year will be even bigger!
Update!
Friday 12th May 2023
Bell has kindly donated a Carbon Bullit helmet for me to wear on the ride, its a large but it is also going to be raffled off to anyone who donates $50 or more to my page.
This helmet is cool and worth $700 !! and the odds right now for anyone entering are very good indeed !!
Dont forget i also have a klim leather Sixxer jacket to give away and that one is any size and colour availble to be shipped to the winner!!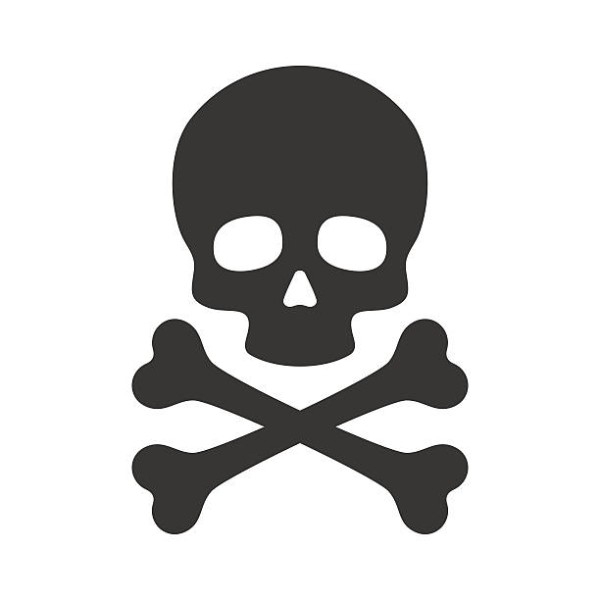 Exciting News!!!!
Wednesday 5th Apr 2023
Klim is Donating a jacket to help me raise funds!
They have said that i can have one of their Sixxer Leather Jackets any choice of colour and size to raffle off!
So anyone who donates $50 to my page will automatically be entered into a drawing to win a jacket.
A value of $550 !!
Thanks to Scott from Klim and thanks to all my supporters!
Professor Pete rides again
Thursday 30th Mar 2023
Greetings!
Its that time sgain and firstly wanted to say thanks to everyone who donated last year!
Times are tough everywhere and we all need help from time to time.
So here we are again riding to save lives and this year just like the last i am joined in the fight by my wonderful pillion Myste Snow!
Together we hope to raise $5000 !!!
Cmon Dallas we can do it!!
Join our team as we ride for The Distinguished Gentleman's Ride!
Thursday 30th Mar 2023
On Sunday the 21st of May 2023, we are teaming up to ride in The Distinguished Gentleman's Ride with fellow men and women across the globe to raise funds and awareness for prostate cancer and men's mental health on behalf of Movember. Men die on average 6 years earlier than women and for largely preventable reasons. The number of men that are suffering is growing, and we need to do something about that. So, before we press our tweed and polish our boots, we are asking you to join us in raising funds and awareness for these causes by donating what you can for this meaningful cause and to help the men we love, live happier and healthier lives.
My Sponsors
---
Lady Sport Bike Riders Of Dallas
$104 USD
You looked sharp, per usual. The "Emergency Cufflinks" were brilliant. Cheers!
$61 USD
I thought $118 was a prettier, r0under, number. Thanks for your ride, I'll save up for $666 next year!
$61 USD
Great Cause. I am glad I can help
$61 USD
Great Idea to do the raffle Peter! Sign me up!
$52 USD
Have a great ride. Proud of you, pal. Mary would have been too.
$50 USD