Blog
---
Join the team and help us raise $20kAUD for mens health
Thursday 21st
…Each year thousands of riders around the world roll out in their finest attire to raise awareness around men's mental health and generate funds for research into prostate cancer. The ride definitely isn't just for gents and it definitely isn't a bro-down. You ride? You're in! The only thing between your legs that matters for the DGR is a motorcycle and if you don't have a bike, hit up a mate who does and hop on the back.
First things first, put Sunday 22nd May on your calendar! Nice, now go ahead and register as a rider or pillion here, then join our Kommune team here and help us smash our $20k fundraising target. Details of the Melbourne ride route will be visible in your DGR profile after you've registered. We've got some top drawer moto prizes to give away for the most dollars raised, best dressed participant and peer voted best custom bike.
Mo' Motos Mo' Mates
This year's Melbourne ride is a real milestone for our community and the Kommune Konnectionsprogram, which has been funded by the DGR and Movember as part of their Social Connections Challenge. The support we've received from these legends has enabled us to create more opportunities for more of us to get together more often, on and off the bike. Being part of this global wellbeing initiative has been a catalyst for the expansion of our moto family and a great conversation starter when it comes to supporting the people we wrench and ride with.
We can all agree on the importance of communicating openly about the challenges that impact mental and physical health but it's not always an easy subject to approach. In our experience at Kommune, a bit of moto chatter is the best kind of ice breaker and if there's one event where moto chatter fills the air it's the DGR. Whether you rock up in a show-stopping vintage costume or just pop a handkerchief in your pocket, it's your presence that matters most. Let the ride do the rest.
Caffeine & Gas
Meet us at Kommune around 8:30am on Sunday 22nd May for coffee, donuts and group photos before we roll to the start together. Don't forget to fill up your tank before we leave! Traditionally the DGR has been a showcase for classic, vintage and modern-retro bikes but if you don't fall into that style category don't worry, we're keen to ride with anyone who shows up for the noble cause.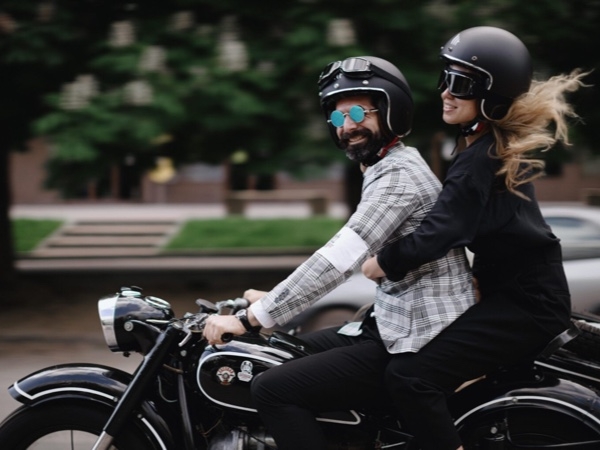 Join our team as we ride for The Distinguished Gentleman's Ride!
Thursday 14th
On Sunday the 22nd May 2022, we are teaming up to ride in The Distinguished Gentleman's Ride with fellow men and women across the globe to raise funds and awareness for prostate cancer and men's mental health on behalf of Movember. Men die on average 6 years earlier than women and for largely preventable reasons. The number of men that are suffering is growing, and we need to do something about that. So, before we press our tweed and polish our boots, we are asking you to join us in raising funds and awareness for these causes by donating what you can for this meaningful cause and to help the men we love, live happier and healthier lives.
My Sponsors
---
Looking forward to the ride with the KK guys and Gals
$15 USD
Rob And Panayiota Ward Foundation
$1,766 USD