Join the Shannons Insurance Team and be rewarded
---
Shannons Insurance are Australia's leading insurance provider for motoring enthusiasts specialising in classic motorcycles. Shannons are proud supporters of DGR across Australia and for the first time are offering prizes for the top fundraisers in the Shannons team.
At Shannons we live and breathe the motoring hobby, so it's hardly a surprise that many of our staff members own and ride classic style motorcycles and regularly participate in The Distinguished Gentleman's Ride. We invite customers, staff and friends of Shannons to register for the ride and join Team Shannons to have a great time supporting a great cause and give everyone a perfect excuse to go for a ride!
Need to get your bike insured before the ride? Request a quote from Team Shannons HERE
Prizes
- The first 50 to join the team get a Shannons lapel pin
- The top 10 fundraisers in the Shannons team with a Bowden's Own Motorbike Detailing Intro Pack valued at $179.99. This includes a range of cleaning, detailing and care products for your classic motorcycle. For more info click here.
- Top 3 fundraisers will get a custom Shannons garage sign.
Terms & Conditions
To be eligible to Win you must:
- Have joined the Shannons Team by September 27th 2020 11:59pm UTC±00:00
- Be one of the highest fundraisers by Sunday, October 11th 2020 11:59pm UTC±00:00
Blog
---
Just a few days remain to win with Shannons!
Wednesday 7th
WOW! What an astonishing result! As I type this our team sits 5th overall globally, with $24,745 raised! That's a monumental effort considering our target was $15,000 and a real credit to the wonderful work you have all done raising money for a great cause.

Don't stop yet, these last few days are the last chance to rattle the can for any last minute donations, and we are knocking on the door of $25k!

Remember, our top 10 fundraisers will be getting a Bowdens detailing pack, at the moment number 10 is coming in with $714 raised, and our top 3 also score a Shannons garage wall sign as well, with number 3 sitting at $3,000 raised.
Are you close to reaching a top 10 position???
We hit our target! THANK YOU!
Thursday 24th
Wow! Not only did we hit our team target, we smashed right through it! And currently we sit as the 4th highest team on the leaderboard! Thank you all for choosing team Shannons and for your fantastic efforts in fundraising!
We're only a few days out from the ride now, so make sure your bike is ready to roll! Be sure to check your rego, fluid levels and tyre pressures, and of course make sure your insurance is active and up to date! Should you need to get some insurance cover in place you can request a quote HERE
Ride solo, ride safe, ride with Shannons!
Welcome to our newest team riders!
Thursday 17th
Welcome to the recently registered riders in Team Shannons! Thank you for joining us on our fundraising journey, and for registering to do your part in vital fundraising for mens health, at an important time in our lives!

We've also recently jumped a place in the team standings moving from 10th overall to 9th! Great work!

I've attached a photo from last years DGR Canberra event starting from our Shannons office in Canberra, I can't wait to ride solo this year, but I REALLY can't wait for group rides again in the future!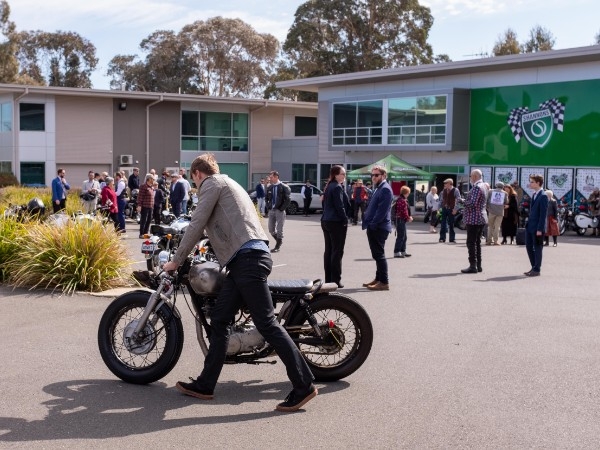 Thanks for being the first to join Team Shannons for the 2020 DGR!
Tuesday 8th
Thank you to the first 12 members of DGR Team Shannons!

Already your collective fundraising efforts see our team just over $5000, which is a fantastic effort in a short space of time, well done to you!

You'll each be receiving a Shannons lapel pin in the post (waiting on them to be produced and shipped at the moment) as will the first 50 to join the team. So I'd encourage you all to invite your friends to join us and also be in the running for the other prizes for our top 10.

I've attached a photo of one of the garage signs the top 3 fundraisers will receive, it measures 600mm across and is a neat peice for anyones garage!

Good luck with your fundraising!

/Steve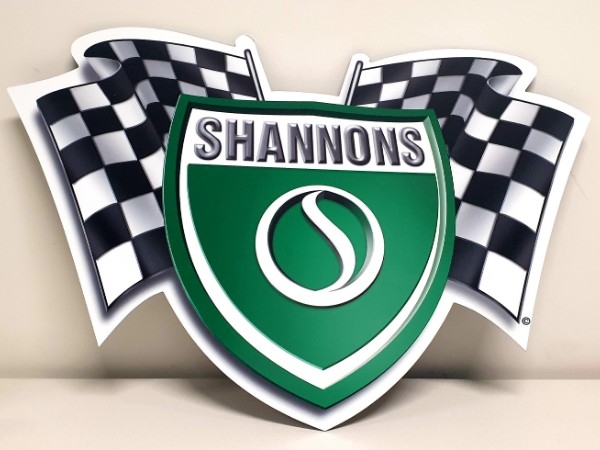 Join our team as we ride solo for The Distinguished Gentleman's Ride!
Friday 21st
On Sunday the 27th of September, we are teaming up to ride solo in The Distinguished Gentleman's Ride with fellow men and women across the globe to raise funds and awareness for prostate cancer and men's mental health on behalf of Movember.
Men die on average 6 years earlier than women and for largely preventable reasons. The number of men that are suffering is growing, and we need to do something about that. So, before we press our tweed and polish our boots, we are asking you to join us in raising funds and awareness for these causes by donating what you can for this meaningful cause and to help the men we love, live happier and healthier lives.
My Sponsors
---
Very proud of Team Shannons - as always ! A fantastic cause , enjoy the ride !
$76 USD
a small contribution to a huge cause, a remarkable effort once again Steve, enjoy the ride
$15 USD
Well done team on actively supporting a really important cause
$36 USD
Well done to all of you for your efforts in raising money and awareness to such a needy cause
$14 USD