Distinguished Gentleman's Ride and The Movember Foundation, working together to tackle men's health issues.
LET'S BE STRAIGHT HERE, GENTLEFOLK. AT THE DISTINGUISHED GENTLEMAN'S RIDE (DGR), WE RIDE FOR A PURPOSE.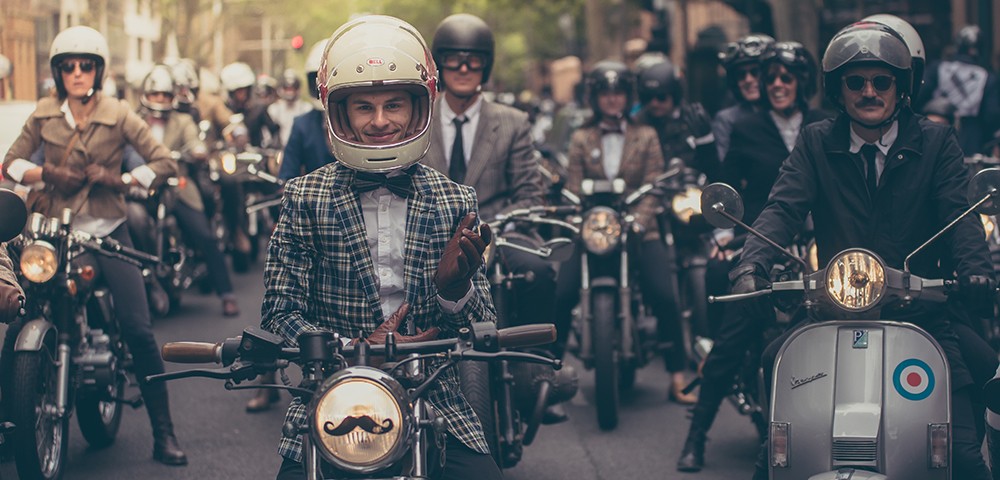 Our focus is on gentlemen who have been dealt a tough hand in life. In particular, we raise funds for research into prostate cancer and mental health programs as part of our mission to support men's health globally. These funds are invested by our partners The Movember Foundation, the world's largest men's health organisation.
---
Prostate Cancer
---
Prostate cancer is the second most commonly diagnosed cancer in men (after skin cancer). In some western countries, more men die of prostate cancer than women do breast cancer. The Movember Foundation is the largest funder of prostate cancer programs in the world.
What is prostate cancer?
The prostate is a gland located immediately below the bladder, in front of the bowels. It produces fluid that protects and enriches sperm. Prostate cancer occurs when some of the cells in the prostate reproduce far more rapidly than normal, resulting in a tumour. If left untreated, prostate cancer cells may eventually spread from the prostate and invade distant parts of the body, particularly the lymph nodes and bones, producing secondary tumours in a process known as metastasis.
One of the most worrying aspects of the disease is that most prostate cancers develop without men experiencing any symptoms in the early stages.
Know the risk factors:
Prostate cancer only affects men, as women do not have a prostate gland. Risk factors in developing the disease include:
Age - The older a man, the more likely he is to be diagnosed with prostate cancer.
Family History - A man with a father or brother who developed prostate cancer is twice as likely to develop the disease.
Ethnicity - Increased occurrence in black African and Afro-Caribbean males.

For more information on prostate cancer including symptoms, testing, treatment options and support resources, head over to the 'your health' section on Movember.com.
---
Suicide Prevention | Mental Health
---
Suicide is the biggest killer of men aged 20-39

¾ of all suicides are male
510,000 men die from suicide globally each year. That's one every minute. This has to change.
The results of poor mental health can be deadly. Men, regardless of age group, often don't recognise when they're experiencing a mental health issue, and may not be comfortable asking for help. The uncomfortable truth is that some stereotypical forms of masculinity are killing men.
There's no shame in checking in your own mental wellbeing, and those close to around you. Our friends over at Movember have produced some handy guides, that might help take the sting out of broaching the subject:
For a guide on how to help your mates with the big things in life, click here
For a guide on how to speak to a mate who isn't doing so well, click here
For a guide on how to try and move beyond feeling down yourself, click here
For a guide on how to support colleagues in your workplace who you don't think are doing so well mentally, click here

Together, the Distinguished Gentleman's Ride and the Movember Foundation are breaking down these barriers that exist in men, but we need your help.