10 Years Of Triumph & DGR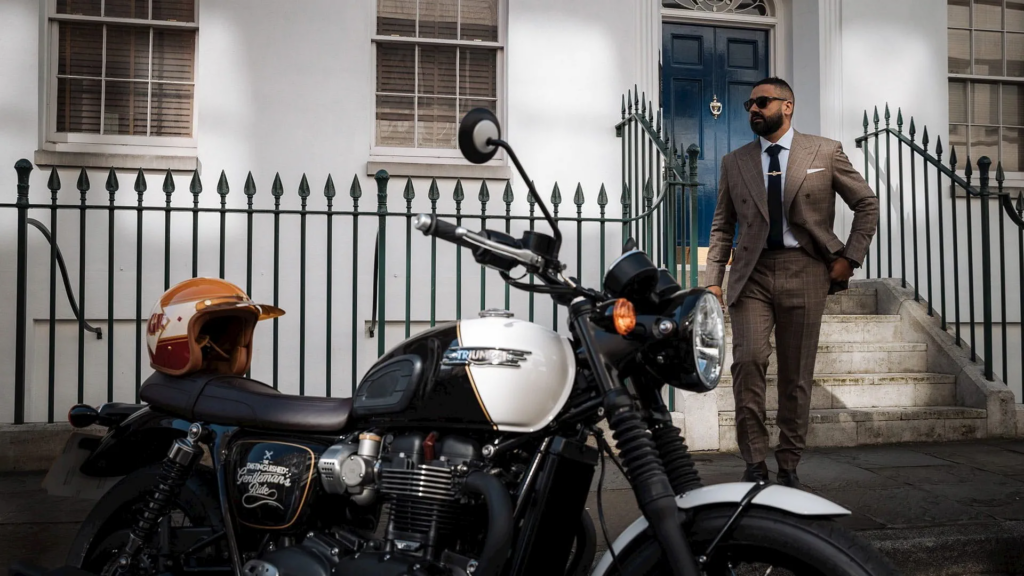 The Distinguished Gentleman's Ride is proud to have Triumph Motorcycles join us for the 10th consecutive year of bringing classic and vintage style motorcyclists together.
Triumph became the official motorcycle partner of the DGR from 2014, bringing a commitment to increase awareness, grow participation and ultimately increase fundraising in support of this worthy cause. From providing financial support and resources that have helped to raise the profile of the DGR globally, to rewarding our participants, sharing the passion and drive that has made the DGR the world's largest on-road charity motorcycling event.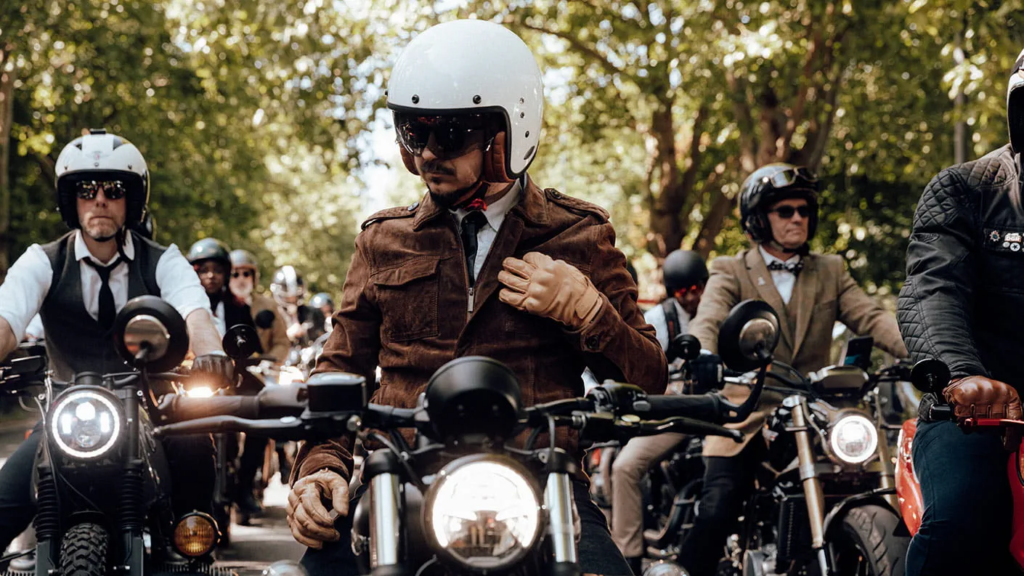 One of Triumph's most significant contributions has been in growing awareness and motivating fundraisers around the world, by providing motorcycles from Triumph's Modern Classic range as rewards for the top fundraisers. In previous years this has included unique motorcycles, such as a one-of-a-kind Triumph Thruxton RS DGR Edition and a custom '1959 Legends' Triumph Bonneville T120 and matching Gibson Les Paul Standard guitar, awarded to the 2022 rides highest fundraiser as part of a collaboration between Triumph and Gibson.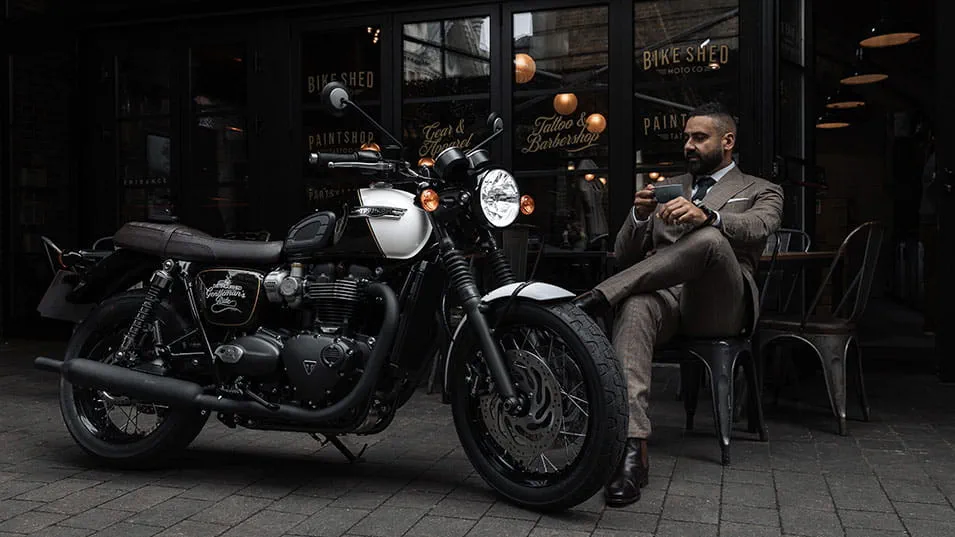 2023 marks the 10th year of this incredible partnership and represents a huge milestone for Triumph and the DGR. To celebrate this landmark anniversary and help make the 2023 DGR event the biggest and most successful to date, Triumph have created 250 exclusive new Bonneville T120 Black Distinguished Gentleman's Ride Limited Edition motorcycles.
Designed with a stylish DGR metallic black and crystal white paint scheme, featuring official DGR branding with a custom logo on the tank and side panels, gold detailing and distinctive brown seat, each one comes with a numbered certificate, signed by DGR founder Mark Hawwa and Nick Bloor – with edition 001 being presented to the highest fundraised for the 2023 ride.

Additionally, in Triumph's 10th year, we are thrilled to strengthen our relationship further with an all-new limited edition range of lifestyle clothing to celebrate the milestone and to raise additional funds for men's health.
Across a decade of Triumph & DGR's partnership a special mention must go to the many brave riders who have joined us to tell their stories, to inspire others to consider their health and come together to raise funds. Riders like the incredibly courageous Phil Green, whose legacy lives on and continues to remind the global DGR family as to why we ride.
Together we will make 2023 the biggest and most successful DGR yet.