A Record Setting Year For DGR 2023
More Than 100,000 Riders in 900 Cities Around The World, Ride For Men's Health!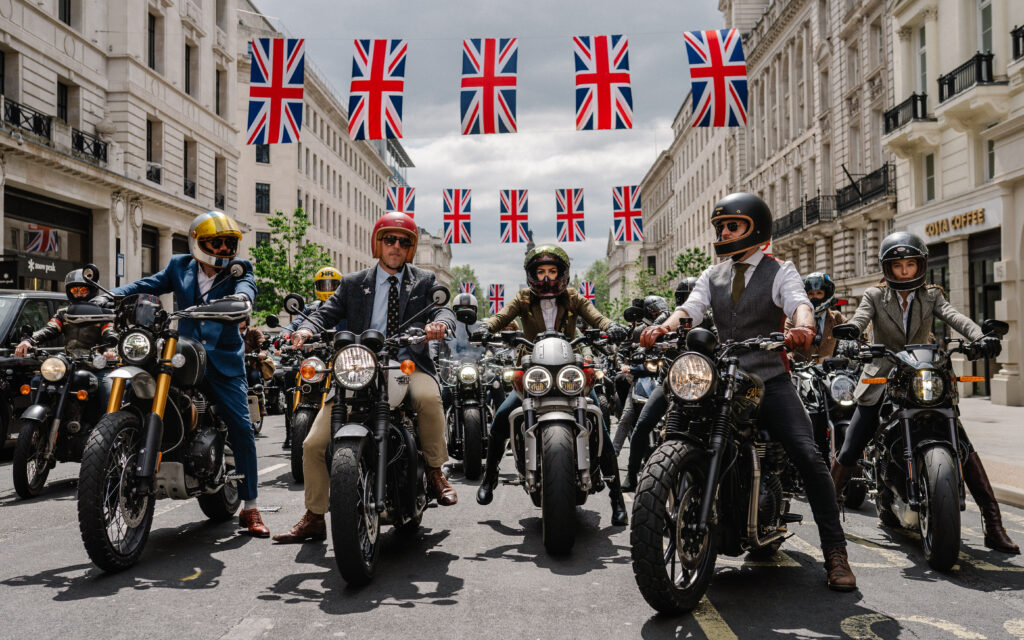 On May 21st 2023 the global motorcycling event, The Distinguished Gentleman's Ride, united over 100,00 riders around the world to celebrate its fundraising efforts for men's health. In a record-breaking year, the charity motorcycling event that raises funds and awareness for global men's health organization, Movember, has raised US$7.38 million toward prostate cancer and men's mental health. Riders in almost 900 cities and 107 countries around the world have united for their common goal to raise funds and awareness for prostate cancer and men's mental health.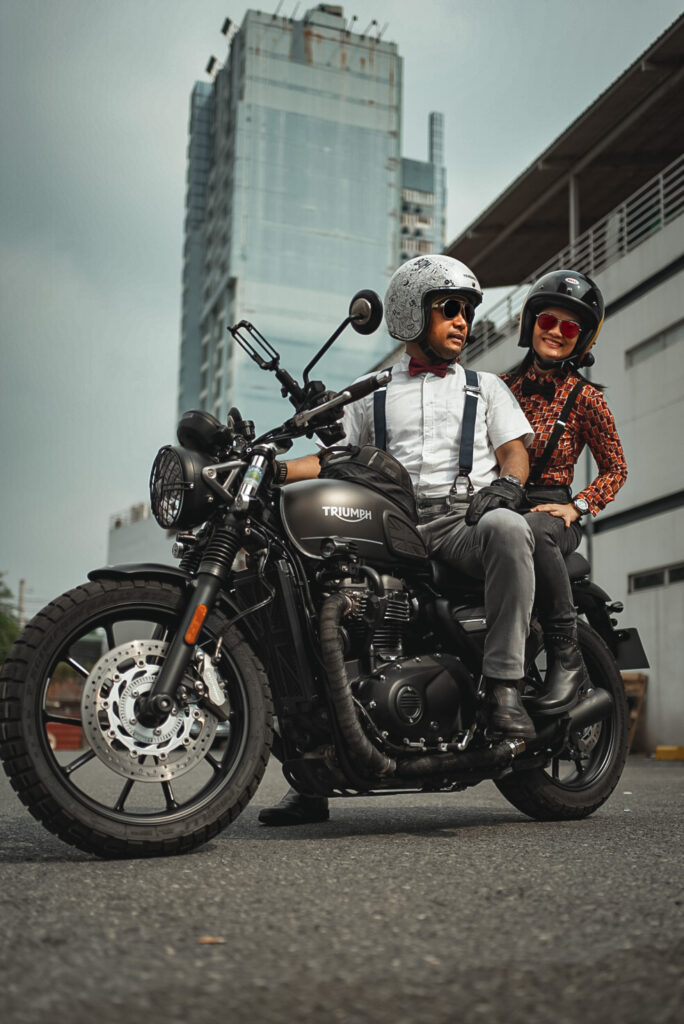 Since 2012, the event has connected more than 400,000 riders of classic and vintage styled motorcycles from 120 countries around the world and raised just under US$45 million for men's health.
Since its inception, the men's health motorcycling event has been dedicated to raising funds and awareness of prostate cancer. Its mission was to use classic styles of motorcycles, paired with dapper style, to unite motorcyclists around the world for a vital cause. Since 2016, the event has partnered with Movember, who has continued to invest the funds raised into prostate cancer programs and research and also introduced the connection to men's mental health. 2023 has marked a very special occasion, as the event celebrates 10 years of partnership with iconic motorcycle brand, Triumph Motorcycles. Celebrating this milestone, Triumph and The DGR have released a very special limited edition motorcycle, the Bonneville T120 Black Distinguished Gentleman's Ride Limited Edition motorcycle.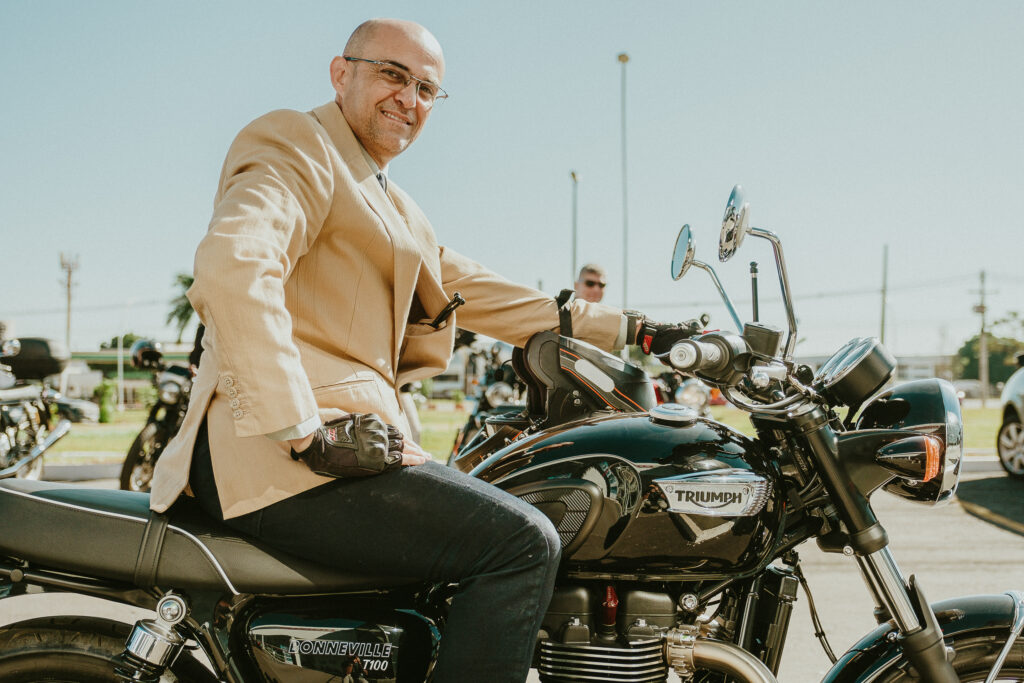 The Distinguished Gentleman's Ride Founder, Mark Hawwa, comments on the 2023 event. "I would never have expected that 12 years into The Distinguished Gentleman's Ride, we would be celebrating such an incredible milestone. Releasing our very-own limited edition motorcycle with Triumph, and raising record-breaking funds for our charity partner, Movember. Since 2012, this global community has gone from strength-to-strength, with this year being our strongest ever. It's clear that the DGR community has stretched beyond what we ever could have imagined, and that the dedication in each city is proof that folks just need a chance to get together and connect with their fellow riders. We are proud of what we have been able to achieve, and will continue building on top of this passionate event to keep bringing people together and, most importantly, saving men's lives."
Celebrating 10 years of partnership with Triumph, that decade has seen immense growth and success within the motorcycling event. One of Triumph's most significant contributions has been in growing awareness and motivating fundraisers around the world, by providing motorcycles from Triumph's Modern Classic range as rewards for the top fundraisers. This year represents a huge milestone for Triumph and the DGR. To celebrate this landmark anniversary and help make the 2023 DGR event the biggest and most successful to date, Triumph have created 250 exclusive new Bonneville T120 Black Distinguished Gentleman's Ride Limited Edition motorcycles.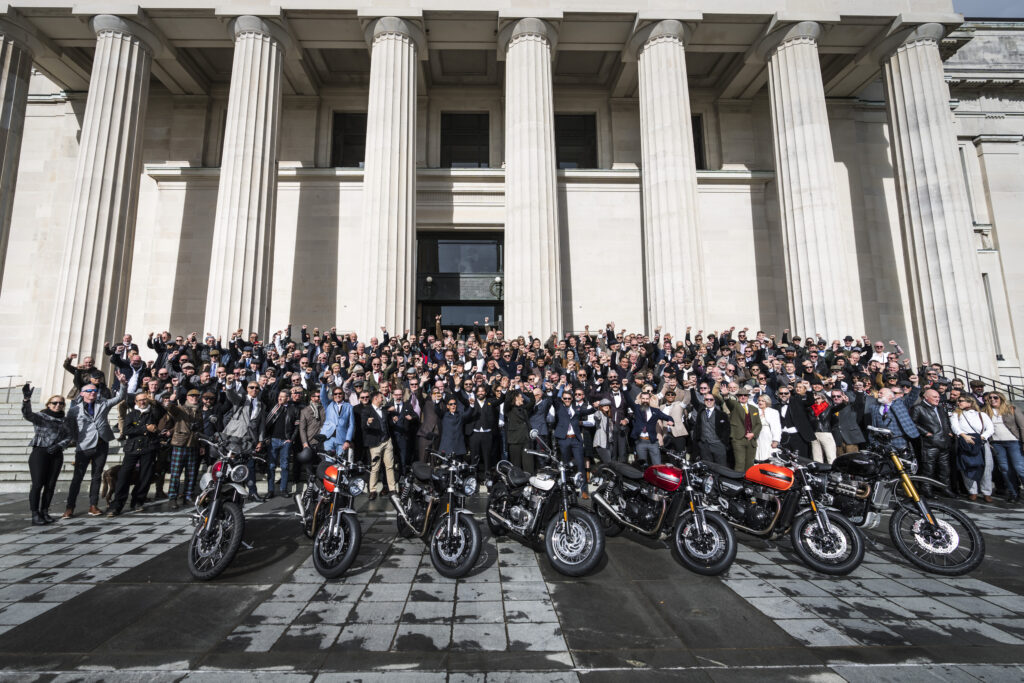 Triumph Motorcycles Ltd. Chief Commercial Officer, Paul Stroud, comments on the successes from this year's Distinguished Gentleman's Ride.
"The 2023 Distinguished Gentleman's Ride marks another landmark year for riders, fundraisers and fans around the world, with the 10th year that Triumph have supported The DGR in their quest to raise funds and awareness of two incredibly worthy and important causes, prostate cancer and men's mental health. The recent launch of the DGR Limited Edition Bonneville T120 Black, revealed by Mark Hawwa, the founder of the DGR at the home of Triumph, demonstrates once more how close we are as two organisations, working together in unity to get more people involved, riding, and talking about these critically important subjects. Each year we challenge ourselves at Triumph, and across our network of dealers worldwide, to go even further in our combined efforts in raising funds and awareness. As a team we are proud to have played our part in helping grow this unique event and community, where we have seen even more rides being organised, even more funds being raised, and even more people dressing dapper and being part of the DGR community. We would very much wish to thank everyone who supports the DGR around the world, past and present, as it's their passion that has made it what it is today, and will drive the DGR to even greater heights."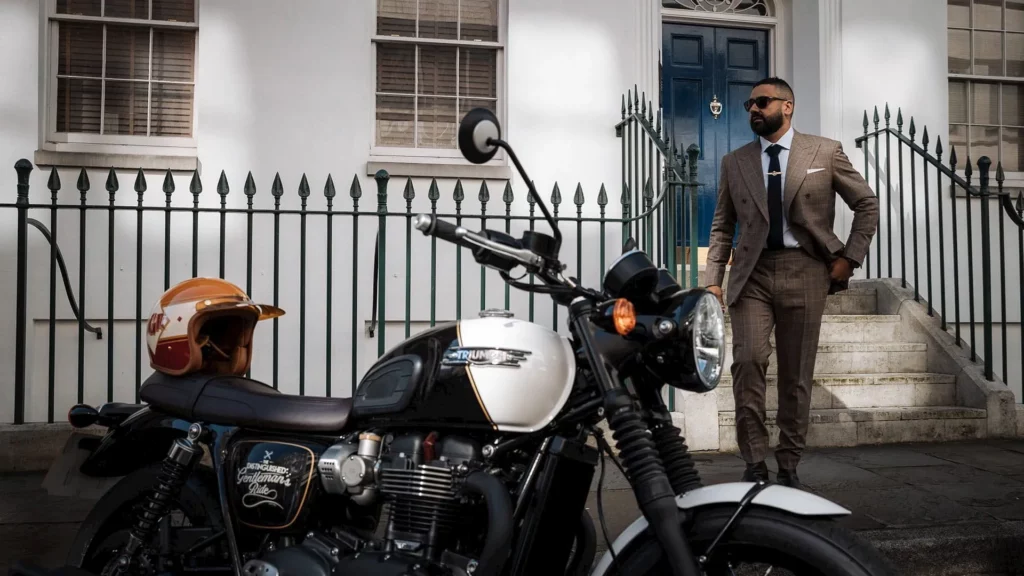 Congratulations to our 2023 prize winners:
Ron Krietemeyer – San Francisco, USA
Joe Mancinelli – Hamilton, Canada
Matias Seijo – Edinburgh, UK
And to our Gentlefolk Prize Winners:
Jamie Dash – Nasvhille TN, USA (Triumph Scrambler)
Phillip Morrison – Copenhagen, Denmark (DGR Hedon Helmet)
The Distinguished Gentleman's Ride 2024 will return on Sunday May 19th, 2024. For more information, go to https://www.gentlemansride.com.
For media images from The 2023 Distinguished Gentleman's Ride, click here.
About The Distinguished Gentleman's Ride
The Distinguished Gentleman's Ride unites classic and vintage style motorcycle riders all over the world to raise funds and awareness for prostate cancer research and men's mental health. The Distinguished Gentleman's Ride was founded in Sydney, Australia in 2012 by
Mark Hawwa. After inspiration from a photograph featuring classic suits and vintage motorcycles, Mark decided a themed ride would be a great way to combat the often-negative stereotype of motorcyclists and connect the global motorcycling community and to raise funds for a cause important to every rider. For more information, visit www.gentlemansride.com.
About Movember
Movember is the leading charity changing the face of men's health on a global scale, focusing on mental health and suicide prevention, prostate cancer and testicular cancer.
The charity raises funds to deliver innovative, breakthrough research and support programmes that enable men to live happier, healthier and longer lives. Committed to disrupting the status quo, millions have joined the movement, helping fund over 1,250 projects around the world. In addition to tackling key health issues faced by men, Movember is working to encourage men to stay healthy in all areas of their life, with a focus on men staying socially connected and becoming more open to discussing their health and significant moments in their lives. The charity's vision is to have an everlasting impact on the face of men's health. To donate or learn more, please visit Movember.com.
About Triumph
First established in 1902, Triumph Motorcycles celebrated 118 years of motorcycle manufacture in 2020. For more than three decades, Triumph Motorcycles has been based in Hinckley, Leicestershire, and has produced iconic bikes that perfectly blend authentic design, character, charisma and performance. The Triumph Modern Classic motorcycle family represents the quintessence of The Distinguished Gentleman's Ride spirit: elegant, iconic, characterful, and built for the ride.
About ELF
ELF is a brand of TOTAL, the world's 5th international oil company, which is present in 150 countries. Very strong brand awareness among automobile experts wherever the brand is available. Buying an ELF product means having the assurance and reliability of an established brand. The ELF's quality is based on a very strong experience in motorsports. ELF is firstly known for more than 150 Formula 1 victories. ELF products proved measurable benefits with regard to longevity and engine protection.
ELF products are sold in 113 countries. ELF has dedicated lines of lubricants for cars, motorcycles and heavy-duty vehicles.
About Quad Lock
Quad Lock is a leading brand that specializes in creating high-quality, versatile phone mounting solutions for active lifestyles. Their products are designed to keep your phone secure and accessible during any activity, from cycling and running to driving and working. Quad Lock offers a range of mounting options, including bike mounts, car mounts, armbands, and universal adapters, so you can take your phone with you wherever you go. Their patented Quad Lock mounting system ensures a secure fit and easy installation, while their innovative designs allow for quick and easy attachment and detachment of your phone. Trust Quad Lock to keep your phone safe and secure during any adventure.
About Hedon
Hedon – derived from the word Hedonism: the relentless search for pleasure. Hedon's goal is simply to provide the most pleasant experience on everybody's journey for Hedonism. Tired of conventional style, Hedon set out on a mission to rethink the urban rider's protective headgear looking for something bold, refined and nostalgic with comfort as a driving point above all else. A necessary accessory for the discerning rider.
Each Hedon helmet has its own unique signature marked in their definitive style and distinctive materials they are crafted from. A fine blend of the old and the new, deftly forged using traditional craftsmanship along with modern technology. They believe when form and function come together seamlessly, style is effortless.