DGR Style Tips
Gone are the days when social media was simply a medium to communicate. It has now transcended itself become and powerful tool in finding the inspiration for almost anything you need. Sites such as Instagram and Pinterest have become a hub for finding the best fashion, brands, and motorcycle inspirations that suit you and your personal style. Just take a look through our own Instagram page and you'll find a broad spectrum of motorcycles and stylers, and hopefully, something that inspires you.
For many, The Distinguished Gentleman's Ride is an event where self-expression flourishes and personalities drive fashion choices. And for others, they might not know where to start. Luckily, we're coming in strong with a few tips and tricks that will help you on your way to boasting your dapper style!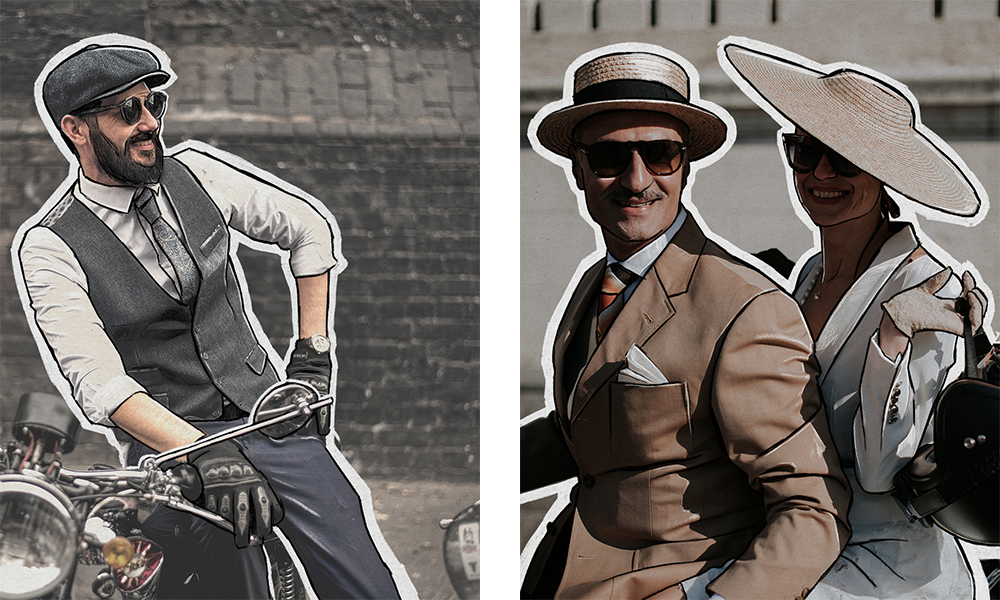 Know your tie. Every sartorial strategist knows the importance of wearing the right tie, the right way. Let's take a look at a few style tips on getting your tie right, for your style.
Width: Different width ties suit different suits and styles, and should complement the proportions of your outfit. This directly applies to the width of your lapels, in ensuring your tie width and knot choice, match the proportion of your lapel size. Wide for wide, and slim for slim. Simple.
Length: There is no set length to height ratio here, let your trousers be the guide. Your tie should end at the waist of your trousers. There are no tricks here, just line it up, tip to top.
Style: Keep it simple, keep it classic. The Full or Half Windsor should be selected dependant on your lapel and tie choice. If they're just that little bit too structured for you, think about your Schoolboy knot for that relaxed look. Oh, and that novelty tie you wear in jest – well, it might not have the effect you think…
Colour: Colour will always play a deciding factor in knowing which tie will work with your desired suit colour and shirt. Aim to have your tie at least one shade darker than your shirt colour – rich, deeper shades of blue and burgundy pair easily with a notable variety of suit colours and textures. As for your shirt, you can't go wrong with a crisp white, but mixing deep coloured ties with stripes and patterns with soft, light tonal shirts is a great way to build colour into your style. Find accenting colours but don't pick the obvious one. Instead, look for the second or third colour in a tie and match it.
Patterns and Prints: There are quite a number of pattern options for your dapper outfit, each at a different degree of difficulty to pair. For a simple combination, stick to two-tone patterns like polka dots and stripes. A foulard and stipe, or large and small polka dot combination in complementing colours between your tie and pocket square can elevate your styling, and easily add variety to your staple suit. Build with different patterns: a striped shirt, foulard tie, and a Prince of Wales suit – again, your goal is to create contrast. If you over-do it, and things start to look busy – it's not always about the pattern. You can still build complexity and contrast through texture.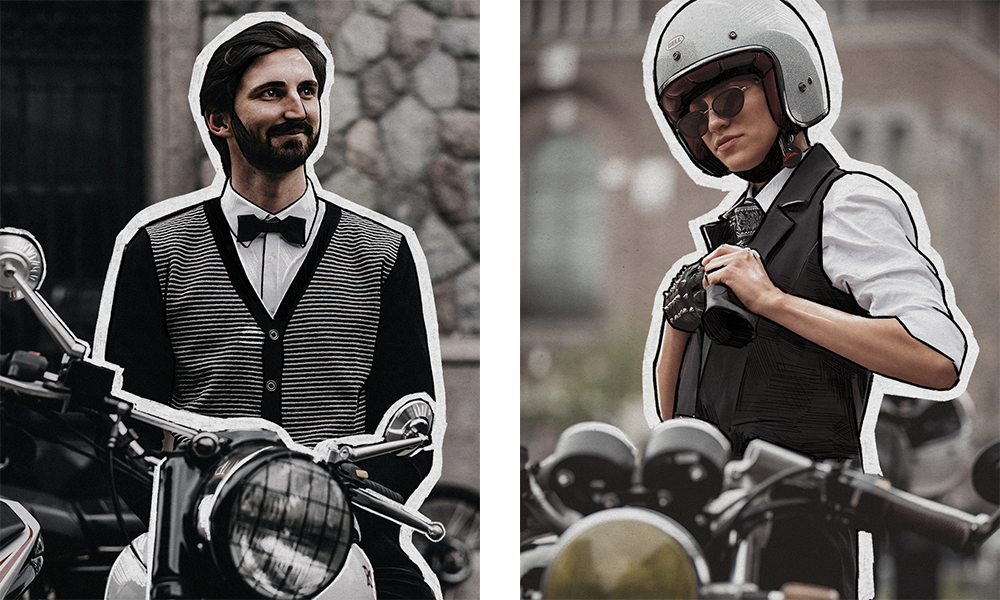 Make sure the suit, suits. Whether you're going for contemporary or classic, it makes all the difference.
Almost every man looks good in a well-fitted Navy suit. Regardless of print, texture, and style, the navy suit is an undeniable staple in the wardrobe of a well-dressed man. Want to go that little bit more dapper? Get yourself to a tailor and make sure that suit, suits! You can also look at adding a waistcoat to your outfit. You don't need to go the full tweed, but matching a navy waistcoat with your grey suit can add that little bit of classic charm to a contemporary suit. Just remember the golden rule, the bottom button is always undone – this goes for waistcoats as well! And for those of you who want to go the whole-nine-yards, though, going to the full three-piece tweed, herringbone, or houndstooth suit will always make a statement!
Did we mention, tailoring? I cannot stress enough, get your suit tailored. Get them both fitting like you were born in them like you were made for them, and they for you.
Pick the right shirt. Cutaway or long-pointed collar, and does it have to be white?
Aggressively cutaway collars are not out-of-place, nor is the long-pointed collar. Both draw attention to the perfectly dimpled knot of a woven silk tie and, in turn, the wearer's face. White shirts are always smart, but ecru, sky blue and stripes can elevate your class. Don't be afraid to venture away from white to make a statement.
Always show plenty of shirt-cuff and the flash of a cufflink is a welcome addition. If this matches your watch, then all the better.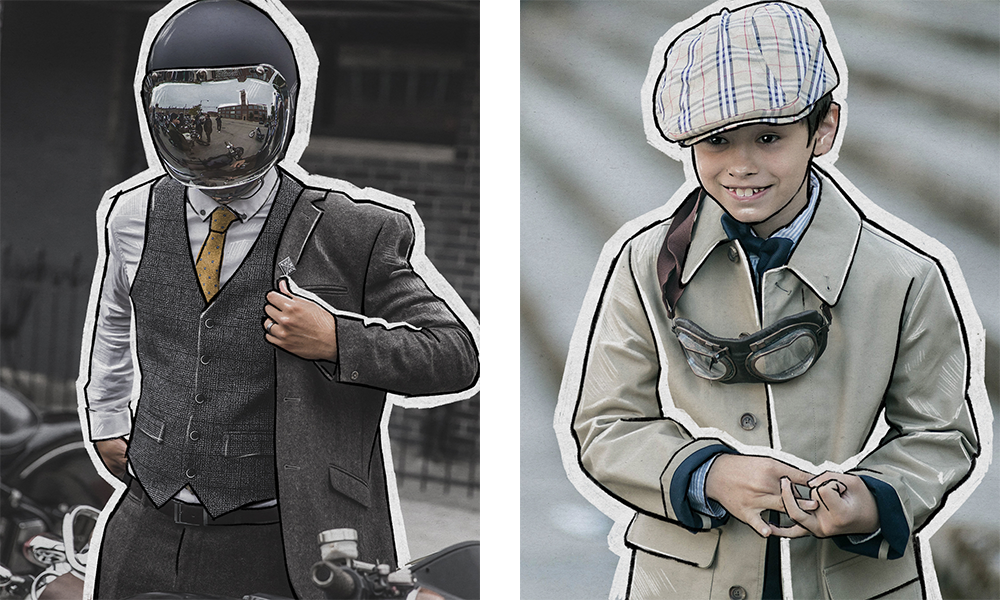 You might be looking at yourself now and thinking that there's far too much to think about when it comes to fashion. Above it all, you've raised funds for a life-changing cause, and the ride is time to celebrate!
Either way, whatever you wear, wear it with confidence and enjoy the show!