Morten Peulecke: Finding Friendship And Riding For Family In DGR
Riding in 7 DGR events and almost $18,000 raised, Morten Peulecke is one of the thousands of passionate gentlefolk around the world. For Morten, DGR has become a significant and deeply personal part of his life. Speaking with him, Morten shared his experience of discovering DGR, how he got involved, and how it has impacted him and his family; finding new meaning and friendships within the Copenhagen riding community. From his initial encounter with DGR to hosting fundraising events, he has become deeply committed to the cause, which now holds a special place in his heart. As he shares his story, he hopes to inspire others to join the ride and make a positive impact on men's mental and physical health.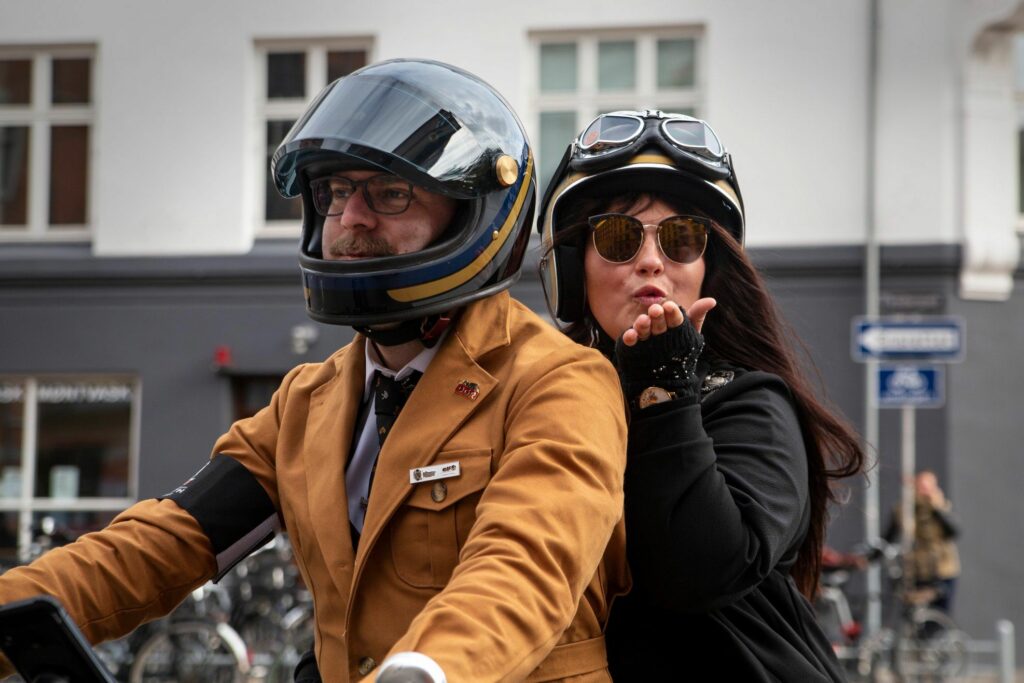 "Back in 2017, I was fairly new in the motorcycle environment. I came across DGR through a local city Facebook group, where a local gentleman (who later became a friend) had written a small article about DGR, its purpose, and if anyone wanted to donate to his funding.
Not only did I donate to his profile; but he inspired me to register and join the cause. So I created my own profile, and I slowly started to get more and more involved. I teamed up with him in the following DGR rides in Copenhagen. The classy clothing, the good companionship and the gentleman vibes really appealed to me, and it makes me feel great that we can combine it with fundraising while we bring attention to men's mental and physical health.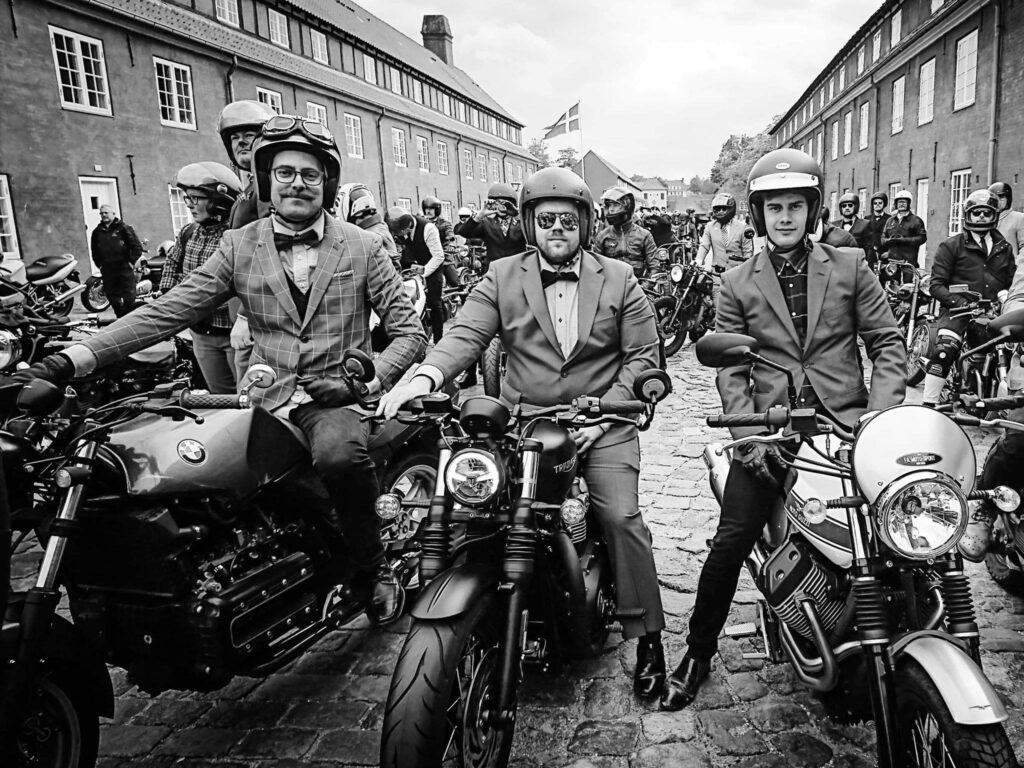 A few years ago, I became involved in a local vintage motorcycle community, named KnuckleGrease Garage, who hosted a DGR event, where they held an auction as a part of the fundraiser. I became close with the team, and more and more involved with helping out by talking with local shops and finding new sponsors. Over the last couple of years, I have spent my time sharing the concept of DGR to my friends, family and expanded my network – and bringing in more and more people who have joined our cause. We now have support from all over the country, and more people get involved with The Distinguished Gentleman's Ride.
When Covid19 came I was deeply invested in the fundraising, but with the pandemic haunting the world, we had to do something else. Together we changed the fundraising auction event to an online Facebook auction. It was a great success, and has now become a tradition, and a goal for me, to keep raising money for a cause, which has become so deeply involved in my personal life. I have made a wonderful network, with new friends and allies, who have joined us in this important cause.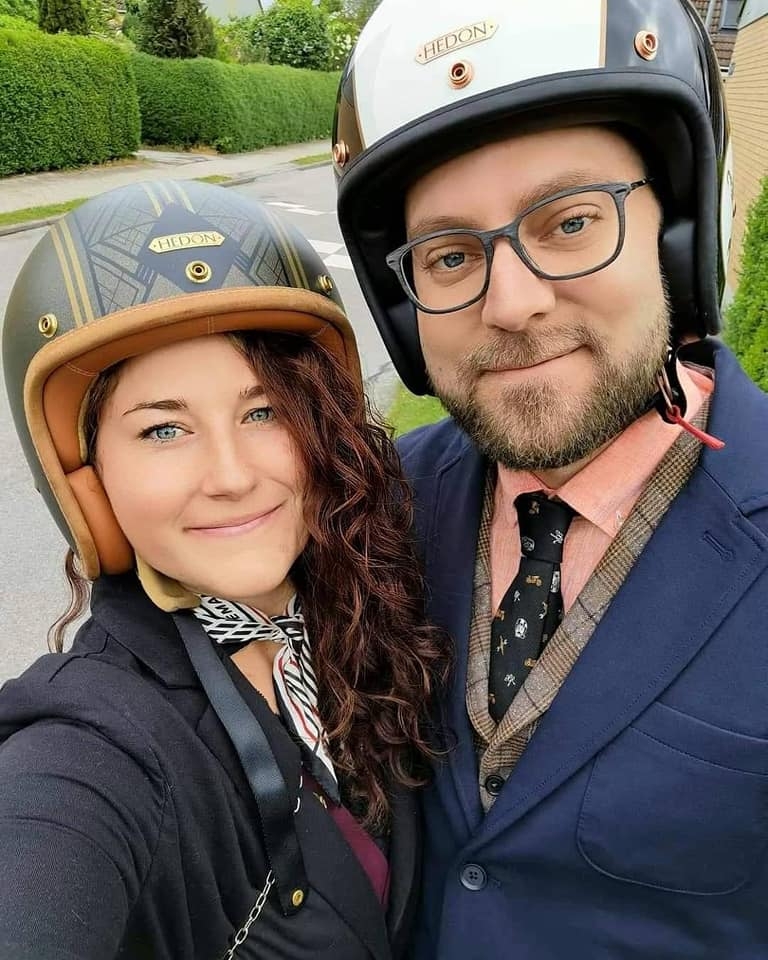 In the summer of 2020, The Distinguished Gentleman's Ride became even more important to me and my wife. My brother-in-law took his own life, and we now ride with the hope that we can contribute to get more men to speak up so they can get the help they need in time.
Another reason why I have become so involved with DGR, is because prostate cancer also runs in both me and my wife's family. My father, who is one of my biggest heroes, was diagnosed with prostate cancer a couple of years ago, and I have already lost my uncle to it. My father became terribly ill, and last year, an operation was needed. Here in 2023, a year after the operation, he is now cancer free! It has become clear to me that life is short, and we have to enjoy the things we love.
My father and I share the love for old cars and motorcycles, and he is now the owner of an old Vespa from 1965. I am counting on many rides in the future – side by side with him. I know a cure to this disease is a long shot, but I'm hoping that the money we raise over the years will result in better treatment for my son and future generations.
So it's safe to say that DGR has become an important part of our life, and it's an event I'm looking forward to every year. My wife has been my faithful pillion, but when our son is old enough, we both hope that he will join me on the back of my motorcycle for many years to come. Ride on!"
We are proud to share Morten's story, and are even more proud to consider him a personal friend and integral part of our global community. All it takes is a conversation to support the men around you, to raise vital awareness for men's mental health and prostate cancer.
Follow Morten's fundraising journey here: https://gfolk.me/BaronPeulecke