Total Raised
$1212
First Year
2016
Total Events
7
My Blog
---
Poj?me do toho spolu.
Wednesday 18th
I'm Riding For Men's Health In The Distinguished Gentleman's Ride.
V neděli 22. května se opět jde tradiční The Distinguished Gentleman's Ride. Po dvou letech kdy jsme se nemohli společně potkat konečně spolu. Pojďme společně změnit přístup k rakovině prostaty, která je jednou z nejčastějších rakovin, na které muži umírají bez ohledu na věk. Pokud můžete přispějte spolu se mnou na na výzkum této rakoviny, tak aby skvělí chlapi kolem nás, které toto onemocnění postihlo nebo postihne tu s námi mohli být co nejdéle. Děkuji.
A s těmi co si chtějí užít Jízdu džentlmenů osboně, se rád uvidím na DGR v Praze.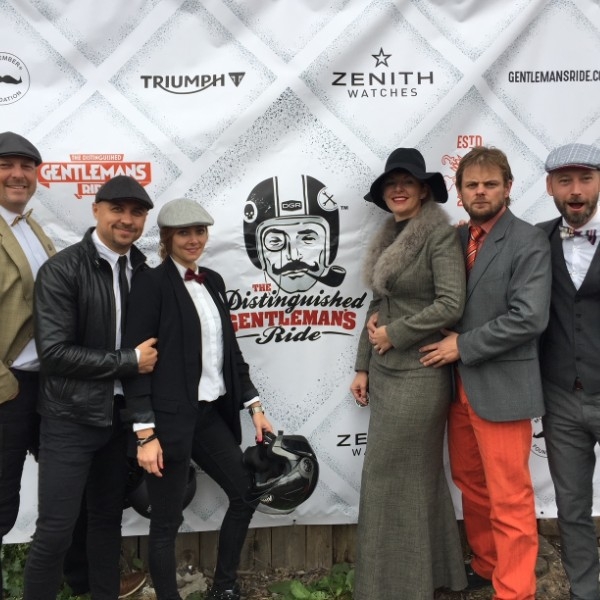 Join our team as we ride for The Distinguished Gentleman's Ride!
Monday 28th
On Sunday the 22nd May 2022, we are teaming up to ride in The Distinguished Gentleman's Ride with fellow men and women across the globe to raise funds and awareness for prostate cancer and men's mental health on behalf of Movember. Men die on average 6 years earlier than women and for largely preventable reasons. The number of men that are suffering is growing, and we need to do something about that. So, before we press our tweed and polish our boots, we are asking you to join us in raising funds and awareness for these causes by donating what you can for this meaningful cause and to help the men we love, live happier and healthier lives.