---
Enjoy the videos at https://youtube.com/playlist?list=PLTlhIxxy8lx_pEGGsgpYBMtbjKfk4fF0A
Tuesday 2nd May 2023
I have ADHD. It went undiagnosed until I was 59 years old. When it was officially diagnosed, and confirmed, - it was a revelation that explaind every difficulty I had throughout my life, from failed classes, to failed marriages, to career failures. I am getting help now, - but it does not go away. Every day is a battle to not let the ADHD keep me from being a productive human. However, ADHD does have it's up-side. It was probably the hyperfixation issue that hooked me on classic motorcycles, - which one day led me to discover the DGR, where I have supported every year, since 2015. ... Another hyperfixation one day led me to create an "organized" playlist on YouTube that plays the DGR videos in a chronological order. ... Unfortunatley, the DGR Page here is not alloing me to copy / paste a web address to this blog, - but you can go onto YouTube yourself, and search for user RMW2, or search for my playlist titled: DGR - "The Distinguished Gentleman's Ride"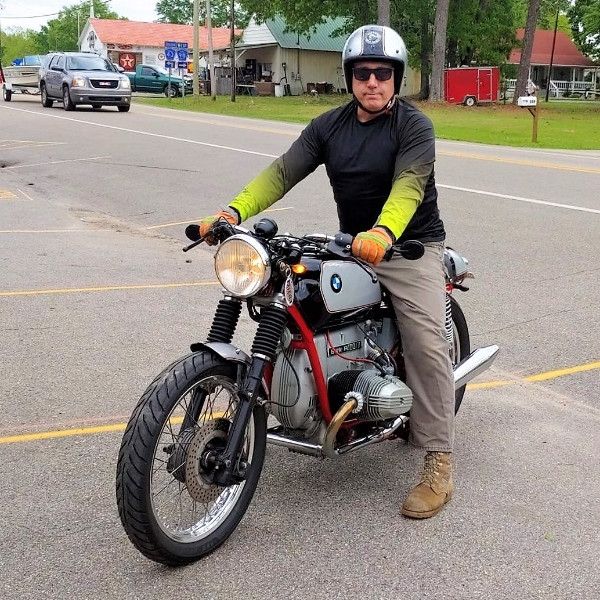 Join our team as we ride for The Distinguished Gentleman's Ride!
Thursday 27th Apr 2023
On Sunday the 21st of May 2023, we are teaming up to ride in The Distinguished Gentleman's Ride with fellow men and women across the globe to raise funds and awareness for prostate cancer and men's mental health on behalf of Movember. Men die on average 6 years earlier than women and for largely preventable reasons. The number of men that are suffering is growing, and we need to do something about that. So, before we press our tweed and polish our boots, we are asking you to join us in raising funds and awareness for these causes by donating what you can for this meaningful cause and to help the men we love, live happier and healthier lives.
My Sponsors
---
I hope the ride was awesome!
$20 USD