---
Ten Days!!
Friday 12th May 2023
Ten days and counting!! We are almost up to 50 riders for the Boulder chaptetr of the DGR! And, I am just shy of $1000 for my own fund raising activity.
If you haven't already, sign up OR donate.
You can also join us for lunch at Mateo's restaurant at the end of our ride.
Cheers
Andre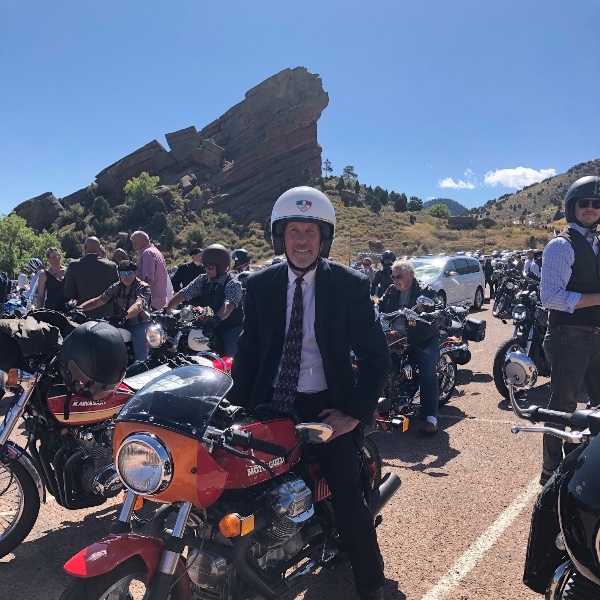 $5000 and counting!!
Sunday 16th Apr 2023
Today was a great day! I reached $5000 of money that I have raised towards this worthy cause.
The ride is just over a month away and we have 31 Riders signed up for the Boulder 2023 ride.
There's plenty of time to sign up and oir donate.
Cheers !
Andre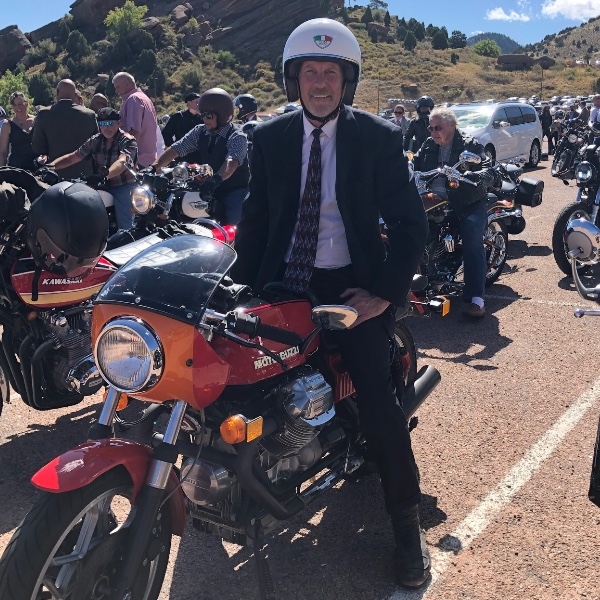 I'm Riding for Men's Health in The Distinguished Gentleman's Ride
Friday 31st Mar 2023
On Sunday the 21st of May 2023, I'm riding in The Distinguished Gentleman's Ride with fellow men and women across the globe to raise funds and awareness for prostate cancer and men's mental health on behalf of Movember. Men die on average 6 years earlier than women and for largely preventable reasons. The number of men that are suffering is growing, and we need to do something about that. So, before I press my tweed and polish my boots, I'm asking you to join me in raising funds and awareness for these causes by donating what you can for this meaningful cause and to help the men we love, live happier and healthier lives.
My Sponsors
---
Thanks for doing this Andre!
$104 USD
Sorry, all the grad parties got in the way of us showing up at Mateos
$100 USD
Kudos to you Andre for stumping for this good cause!
$61 USD
Enjoy riding for a great cause!
$61 USD
Good luck…enjoy the ride!
$52 USD
To my favourite Distinguished Gentleman ... have a terrific day.
$50 USD
Have a great ride on your Moto Guzzi! (Wish Mike was here to join you. 💖)
$26 USD
Thanks for supporting mental health Andre. It's so needed!
$21 USD
Have a good ride mate - a very worthy cause.
$21 USD