---
Darwin
Saturday 20th May 2023
One of the great things that has come out of taking part in this wonderful 'Distinguished Gentleman's Ride' has been awakening myself to just how lovely my part of the North West is. Especially, how places like Darwin, which is the starting point on Sunday 21st May (10:30am!) has been improved since I last visited there. The square where all the participants and their polished bikes will start is a great place to meet at any time. It has lots of cafes, bars and a lovely indoor market too.
It looks like we're in for lovely weather on the day so come down and visit Darwin or any of the other sites where the ride will stop-off on our way to Blackpool.
If you haven't donated yet, then please do what you can to help raise awareness for Men's health.
See you in Sunny Darwin!
Andy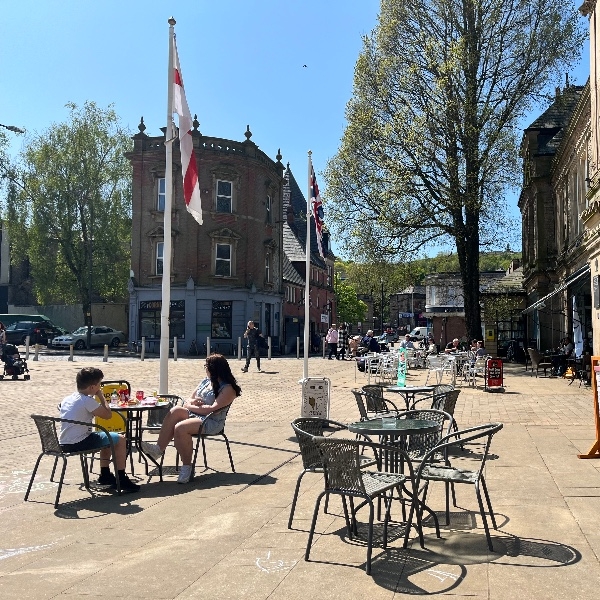 I'm Riding for Men's Health in The Distinguished Gentleman's Ride
Wednesday 29th Mar 2023
On Sunday the 21st of May 2023, I'm riding in The Distinguished Gentleman's Ride with fellow men and women across the globe to raise funds and awareness for prostate cancer and men's mental health on behalf of Movember. Men die on average 6 years earlier than women and for largely preventable reasons. The number of men that are suffering is growing, and we need to do something about that. So, before I press my tweed and polish my boots, I'm asking you to join me in raising funds and awareness for these causes by donating what you can for this meaningful cause and to help the men we love, live happier and healthier lives.
My Sponsors
---
Good luck. If you're looking for someone to ride pillion...
$39 USD
Good luck Andy (donation on behalf of Rebecca Palmer).
$37 USD
Have a great ride out. I hope you enjoy.
$32 USD
Good luck old Pal, you will have to let me know for next time I'll join you
$32 USD
Good luck Andy..Janet and Richard
$25 USD
Good Luck Andy 👍👍 Good cause 👍
$12 USD