---
Why I ride DGR
Thursday 13th Apr 2023
I first learned of this event in 2016, on the day it happened, too late to join. I had just moved to Colorado, had no friends or network out here, and had a big ugly dirt bike as well. So that winter I bought a Triumph Bonneville, specifically so I could attend the next year's event.
That bike led to a club, which led to another club, which led to another ... DGR has given back to me in a very real sense that my entire social life out here is anchored in the fact that I saw a friend's Facebook post about the event. I've done every event since 2017, and adopted it as my pet cause.
If I'm honest, though, I didn't really think that hard about the cause itself; it was the event that really attracted me - a profoundly silly activity performed by alleged grownups; selfish reasons that incidentally benefitted a great cause. But in 2020, the cause became a bigger deal for me. The photo here is Sid Lane, a friend and co-worker to me and my wife for two decades, who we lost to suicide that year.
Sid was smart, funny, charming, and a brilliant engineer. He left behind two teenaged children and a girlfriend, and …. no one knows why. There are literally hundreds of people who would have done anything to help Sid if they'd known, but they didn't. This is what DGR and Movember Foundation are combatting; trying to get people who can't or won't ask for the help they need. I think of Sid now every time I do this ride, and hope that what we do helps someone like him, and the people who love him.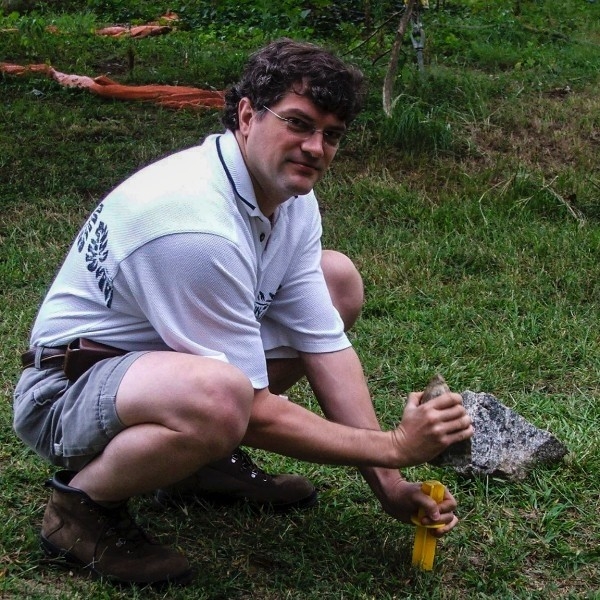 Join our team as we ride for The Distinguished Gentleman's Ride!
Tuesday 28th Mar 2023
On Sunday the 21st of May 2023, we are teaming up to ride in The Distinguished Gentleman's Ride with fellow men and women across the globe to raise funds and awareness for prostate cancer and men's mental health on behalf of Movember. Men die on average 6 years earlier than women and for largely preventable reasons. The number of men that are suffering is growing, and we need to do something about that. So, before we press our tweed and polish our boots, we are asking you to join us in raising funds and awareness for these causes by donating what you can for this meaningful cause and to help the men we love, live happier and healthier lives.
My Sponsors
---
Good luck with the ride Jim!
$104 USD
I didn't know about Sid's death until reading your post. Thanks for sharing. Enjoy the ride!
$104 USD
British Motorcycle Association Of Colorado
$100 USD
Appreciate your ongoing DGR efforts!
$61 USD
I do mot know if you remember but Ben's family has had several family members die from suicide. They never really accepted me into the family so I know they would not ask me for help but I do wish they had asked someone. Their children, sibling and parents will never really understand. So sad!
$61 USD
Have fun and ride safe while you're raising money for this worthy cause
$59 USD
Jim - a great story and a worthy cause. Have fun in the Honda and see you at the next Triumph event!
$50 USD
The story moved me and I enjoy seeing the pictures from your rides. God speed!
$31 USD
Thanks Jim! Back atcha :)
$10 USD