My Blog
---
My ride is done, but the fight is ongoing
Thursday 1st
Riding in the DGR this year was bitter sweet. Enjoying that magical experience of riding through Montreal with 400 dapper riders, just wouldn't be possible, however we're all super happy that the event occurred and that we still managed to raise some funds despite the difficult year.
A reminder that despite what happens around us, we need to take the time and assist our fellow man whenever possible.
Thank you to all my donors, your donations will be helping many men get the help they need. I cannot thank you enough.
MENTAL HEALTH is no joke, talk about it, ASK if all is ok and LISTEN.
For all you GENTS OVER 35, speak to your doctor about getting your prostate checked. It's a fight that can be won if caught in time.
For those who havent had a chance to donate yet, your help is greatly appreciated.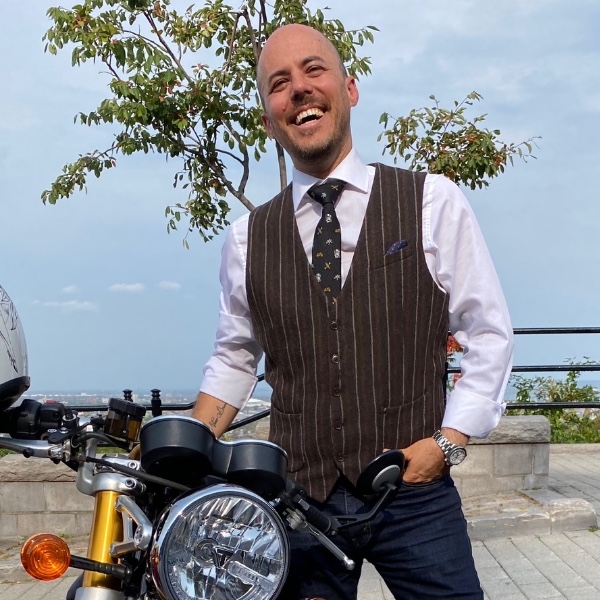 I'm Riding Solo for Men's Health in The Distinguished Gentleman's Ride
Wednesday 12th
On Sunday the 27th of September, I'm riding solo in The Distinguished Gentleman's Ride with fellow men and women across the globe to raise funds and awareness for prostate cancer and men's mental health on behalf of Movember.
Men die on average 6 years earlier than women and for largely preventable reasons. The number of men that are suffering is growing, and we need to do something about that. So, before I press my tweed and polish my boots, I'm asking you to join me in raising funds and awareness for these causes by donating what you can for this meaningful cause and to help the men we love, live happier and healthier lives.
Dimanche le 27 septembre, je roule en solo dans le Distinguished Gentleman's Ride avec d'autres hommes et femmes du monde entier pour collecter des fonds et sensibiliser le public au cancer de la prostate et à la santé mentale des hommes au nom de Movember.
Les hommes meurent en moyenne 6 ans plus tôt que les femmes et pour des raisons largement évitables. Le nombre d'hommes qui souffrent augmente et nous devons faire quelque chose à ce sujet. Donc, avant de m'habiller dans mon tweed et de polir mes bottes, je vous demande de nous joindre pour collecter des fonds et sensibiliser à ces causes en donnant ce que vous pouvez pour cette cause significative et pour aider les hommes que nous aimons à vivre une vie plus heureuse et en meilleure santé.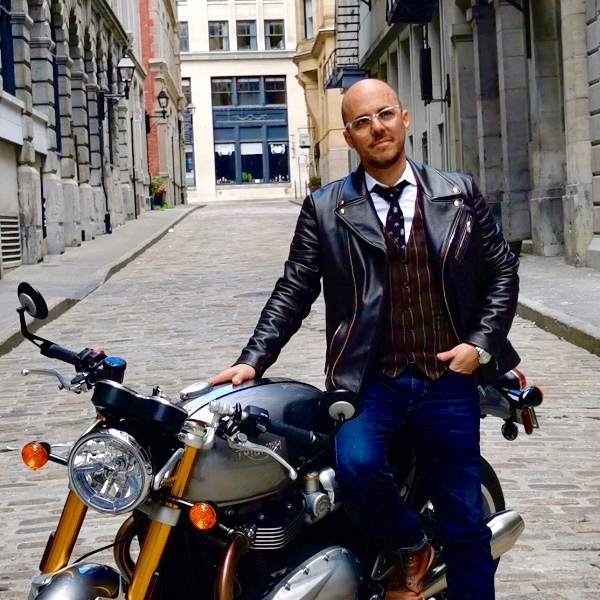 My Sponsors
---
Hello Charles , You are doing a great thing ! We are happy to help you and your charity.
$610 USD
Keep smiling. Follow your heart and lead with faith that what you do matters. People, including myself admire you, look up to you and are proud of you.
$234 USD
Thanks for doing this Charles. All the Best.
$159 USD
Happy to support you once again Charlie. Best of luck with your ride! Tom & Mary
$158 USD
Great initiative Charles. Enjoy the Ducati !
$40 USD
Good job Charles! All the best, Nadia Signorino
$39 USD
It's an honour to participate :)
$39 USD
Thank you, Charles, for what you are doing !
$15 USD