---
Why this charity hit home.
Tuesday 2nd May 2023
I was once a grape on the vine.
To understand why this charity is important to me you would have to know a few details. My birth name is not Coltin Wilde. I come from a family of 7 including my parents. I grew up discovering I was gay and doing my best to hide it. As a result, my mental health was volatile. People, including my brothers, teased me before I even understood what I was. I wasn't cut away from the family like so many unfortunate souls in my shoes but that didn't mean I had it easy. Almost everyone in my family had some type of depression or mental illness. My father, a Vietnam veteran dealt with PTSD and anger issues and was physically abusive to the boys. My mother struggled heavily with depression and lacked the will or strength to stand up to it, or even up to the fighting within us siblings.
We had good moments in our childhood but there was a lot of rough ones too. It wasn't until I was in high school when my father finally found peace to the war within and made his attempts to reconcile with us kids in the best way he could. He also started treating my mother like a husband should. The family sort of rebounded in a way to being almost normal.
As for my father, he went from the person I hated the most in the world, to the person I admired the most. That was not an overnight change. He had to earn every ounce of my trust and affection back. I realized that despite all his brokenness and flaws he broke his back providing for five children without complaint, gave up all his own aspirations and selfish desires to solely take care of family and provide. He didn't exactly know how to be a father in the emotional sense, but he took to tooth and nail to make sure we had what we needed, most of the time at the detriment to his own self. I realized how much he bottled, and the past made more sense.
My father and I became very close in his later years as he worked through his own things. That was a blessing, but it was soon overshadowed by his untimely death in a trucking accident on the job. The wind blew his semi-truck and trailer off a mountain right before they shut the road down for dangerous winds. When he passed, we started getting calls from medical providers for missed appointments and it seemed my dad once again put his needs behind all of ours and was dealing with serious health problems. We found out he had been dealing with prostate cancer. I know there were times he appeared sick, but he brushed it off as minor things. He kept it secret so we wouldn't worry, and he was so dismissive when we inquired that to our fault, we simply let him be and just encouraged him to go to the doctors not knowing that he already was. That was his selfless nature misguided in dealing with health problems alone.
When he passed, I also came to a new realization. Even though he was once part of the dysfunction, he also kept a lot of the still existing dysfunction in my family at bay. Without getting into detail, the family went haywire without his solid presence keeping the scales balanced. The conclusion of that, at least the part where I cut myself loose, resulted in me leaving and disappearing from my family for my own mental health and physical wellbeing. What followed was a rollercoaster of guilt, shame, depression, and lots of very close calls with suicide.
This is not a story of trauma though; it is a story of success and realization through the mistakes of my father and mother's lives as well as many of my own. I realized there was no future where I was and that I wouldn't make it. I was failing trying to deal with everything alone and on my own. I got professional help, I got resources. After that, I opened up to others and found that where my own family fell short, there was support and hope in the extended family of my friends. I promised myself that if something was wrong with me, I wouldn't put it off like so many men do. I wouldn't be my father's son. I wouldn't always hide what was wrong with me and be impenetrable. I would do what was needed for my health and allow others to support me.
A few years after splitting from my family, I also did something everyone thought was crazy. I legally gave myself a new name. Coltin is symbolic of the miners coming out of the coal mines. Those folks who each day step out of the darkness into the light and each day, go home to wash the darkness off their bodies. That is what I aspired to be with my mental health. A person who never forgets to leave the mine when in darkness. I chose Adalard, which most believe is an old family name but in fact was a reminder in its meaning of courage and bravery to do what is right. I wanted it as a middle name to remind me to fight the good fight, recognize who I was and who I wanted to be and always work to be that person and stand up for others and goodness. The last name was Wilde, an ode to the freeing of my heart from past trauma, but also meaning a person deserving of honor. All those years of yearning to be accepted and loved as is for what I was, it was me who finally realized it wasn't the acceptance of others I needed, it was my own love of self. I recognized I was capable of being loved and cherished for exactly who I was. When I started to love myself, I started to invest in my own health and continue to do so to this day. My history is not unique, but there are elements of what I or others in my life needed to succeed entwined into the cornerstones of this charity or what it hopes to remedy.
This charity is special because it raises awareness for men's health. It advocates research and treatment for prostate health, but I think it also announces boldly and loud that we need to take care of our physical selves and stop pretending our machismo thinking can and will drive illness away or that as men we can't be open about what is going on with us. In order to be the best men we can be, we have to start with our physical and mental wellbeing. My father being a veteran, had significant untreated mental health problems on top of the physical illnesses. IF he had organizations like we have today and he wasn't so closed off to being vulnerable, who knows if my family would have turned out differently had he sought the emotional care he needed and found his peace much earlier in life. The abuse, the explosive anger and resulting impact to my entire family's mental health may have taken a different course. As for his physical health, ultimately it was an accident and not cancer that got him, but that doesn't take away what could have been a difficult battle and one that he was fighting alone unnecessarily. Each of us should remind ourselves in healthy ways to do what is best for ourselves so our example can encourage others to do the same. Yes, taking care of yourself physically and emotionally CAN rewrite your future and if it's too late for some things, you might just be able to see how it could have rewritten the past.
Men are beginning to get more comfortable saying we need to take care of ourselves and better at recognizing our mental health is important. That is a long overdue change and all of us deserve a round of applause. We also need to give a high praise to the women supporting us and this charity because they are equally allowing us to change stigmas and push for better healthier futures.
I am proud to say that years after I disappeared from my family, I reconnecting to one very special family member…my loving sister. The one who always understood and listened, was always kind and did everything she could to protect me as best as she knew how and was able. I am still estranged to the rest of the family, but she was my only regret when I cut ties to the family and I thank God every day I did not lose her for good. She is part of my happiness. I love you sis more than you could ever know. You were always part of my push to a better future.
Now for this year's journey for DGR, I donate all my own contributions in my father and mother's name, both of whom have passed. You both dealt with mental and physical health and even though many times during my childhood were painful to me, you were distinguished in your own ways. Reginald Aloysius Cooke you taught me to take care of my responsibilities, always work harder than the person next to me and keep strong work ethic. Later in life, you taught me to make family priority above all else and if you have an opportunity to do something for someone else, and can do so, do it. Beverly Ann Cooke, you taught me how to be kind to strangers. Even in your faults, you were always kind to anyone you met. What you didn't always have for us you freely gave to others and maybe part of that was because our home was the way it was. Some of what I learned the most from you was in the faults you weren't able to overcome. Don't allow myself to become so broken that I can't stand. Know my worth and be true to it. I also learned a lot about forgiveness when it came to forgiving you for all the times you didn't protect me. I know you would have wished to teach me these things differently, but we cannot rewrite the past.
For all that you both did wrong and all that you did right, I am who I am today because of it. Whether I made you proud or not, I have and will continue to be the best person I know to be and this donation goes to you. Though you may not have gotten as far as I have in your own life struggles, I recognize the pursuit and through this charity maybe we can help some go further along than you were ever able to go.
To the friends and people of the world dealing with cancer and mental health, this is also for you.
I may not have been born into class, into an ideal family, into correct ways of thinking but like the single grape on the vine that becomes wine, it isn't how you started that makes the gentleman…it's how you finish.
Be distinguished my friends, love yourself, love others. Be kind.
Love your son, your brother, your husband, your friend, your comrade in cause,
Jeffrey Daniel Cooke (now Coltin Adalard Wilde)
Below is a picture of my beloved Emotional Support Animal Kohtalo who I got after I left my family. She saved my life and that is not an understatement, that is a fact. In my darkest times, when I could not feel love from anybody else…I felt her love and that victory on her part got me to another day. She passed unexpectedly and I committed myself to therapy in the aftermath of that knowing the impact her death would have on me. After a few months of healing and being ready again, I now have a new pup Tinny Cantil (or Tin Can…as the biker dogs call her). You may see her riding down the road with me in the sidecar one day. She serves the same purpose.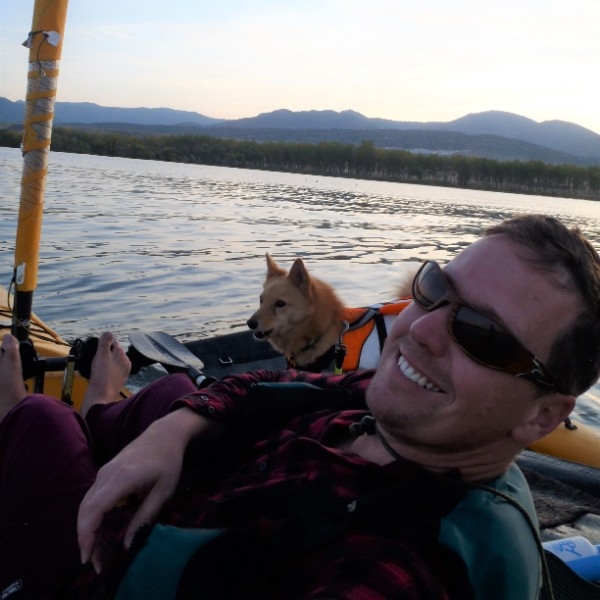 BUSINESS SPONSORS! A huge warm thank you!!!
Thursday 13th Apr 2023
Special thanks for being willing to support the DGR and me as a rider to raise money for this worthy cause.
Brett and Injury Care Associates https://injurycareco.com
Breakfast on Broadway https://www.breakfastonbroadway.com 2901 S Broadway, Englewood, CO 80113
Rider Justice Law Firm (303) 865-3934 HELP@RIDERJUSTICE.COM https://riderjustice.com/
Lawbikers who saw my posts, read the story and donated! Please send me a message so I know where to send thanks! Coltinwilde@gmail.com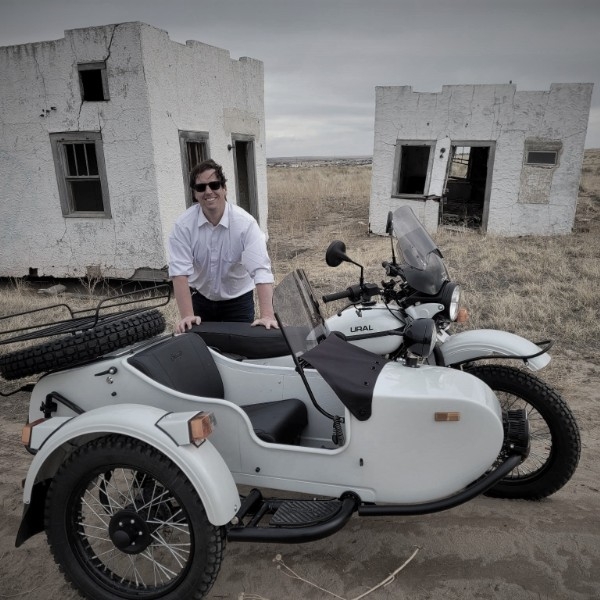 Supporting mental health and suicide prevention along with prostate health
Wednesday 12th Apr 2023
https://www.gentlemansride.com/about/mens-health
And
https://www.gentlemansride.com/about/programs-we-fund
I was having a cup of tea and thought how I wanted to highlight this charity in its entirety. Cancer research and prostate health are extremely important but it also addresses mental health which is equally huge! Whichever side you connect with, or whether both equally ring loudly, this is a great charity!
Straight off the site are links addressing the two issues this charity raises funds for. Please give it a look!
I also encourage you to browse the site and find out more about this charity ride that supports Movember in a global ride with many countries participating.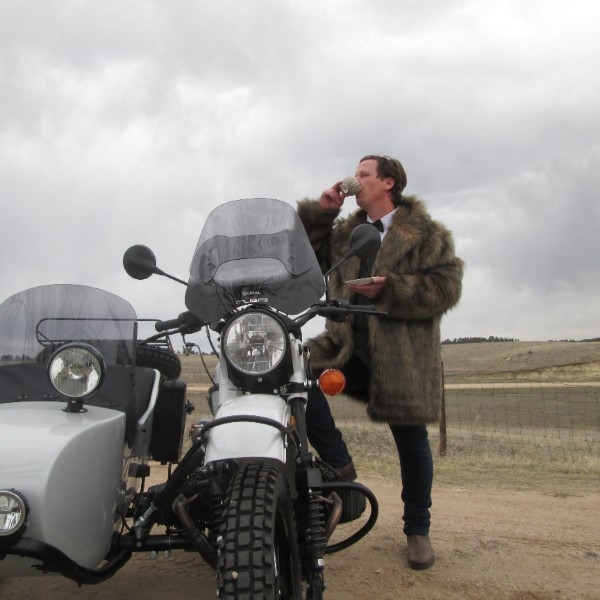 My Sponsors
---
Promised I would do another $1000 if raised another 1K! My heart is full...
$1,000 USD
Coltin, Saw your post and we were very impressed with your story and your cause. Like Daniel in the Lion's Den, you NEVER gave up brother!!! We can all learn a great lesson from you. Best wishes
$510 USD
God loves a righteous cause.
$510 USD
Thank you for invite and thank you for raising money for a good cause !! You are awesome my friend
$104 USD
Woop Woop to reaching 500! Here's another 100 from me as promised :)
$104 USD
Scott O'Sullivan - Rider Justice
HI Coltin - we received your message and are pleased to donate to DGR.
$104 USD
You have one of the biggest hearts I know! You are loved💜
$100 USD
All the best Colton. Your friends at BOB
$61 USD
Be safe out there!!! Xoxo karli
$61 USD
Best wishes on your fundraising ride!
$52 USD
This is for Linda Prouse.
$52 USD
Melissa, Alicia And Jimmy
From Melissa, Alicia and Jimmy!
$30 USD
You are amazing and inspirational Coltin! I am so honored to be your friend. Enjoy your ride!
$26 USD
Go Coltin!! Noah, Mariana, Diana and Brian
$21 USD
❤️ have a distinguished ride 💕
$21 USD
Thank you for doing this. Keep the wheels down!
$21 USD
Another 20 with challenge to have friends see if they know 4 people to donate $5 each!
$21 USD
Couple In Truck At King Soopers Parking Lot
Wonderful couple in truck handed me cash for charity and said there business is all about what this charity helps! Thank you!!!
$5 USD