My Blog
---
What a great day!
Tuesday 29th
I really enjoyed yesterday's ride and the number of last minute donations that came thourgh! I was able to meet my goal and this moring I heard from a friend that her corporation is going to match her donation! A good day all around!!!!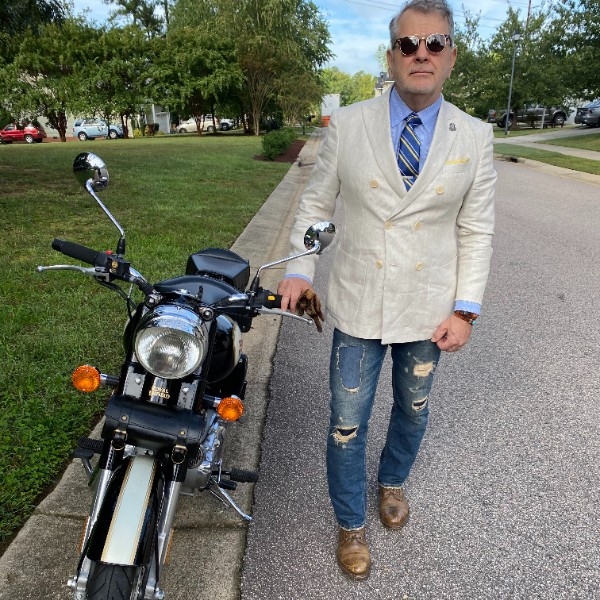 Impromptu
Monday 28th
As I was driving through town, I found this grop having coffee near the university. It was great fun riding with the Wolfpack Motorcyle Association for a couple of hours!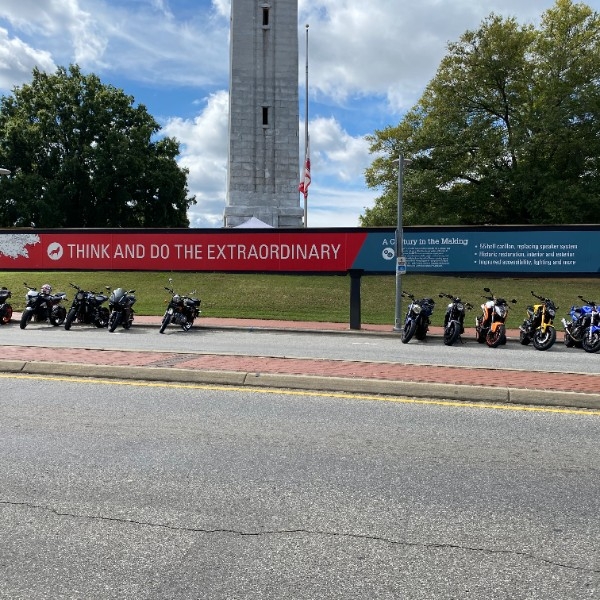 On the way
Monday 28th
Just started in Raleigh. More as I go along!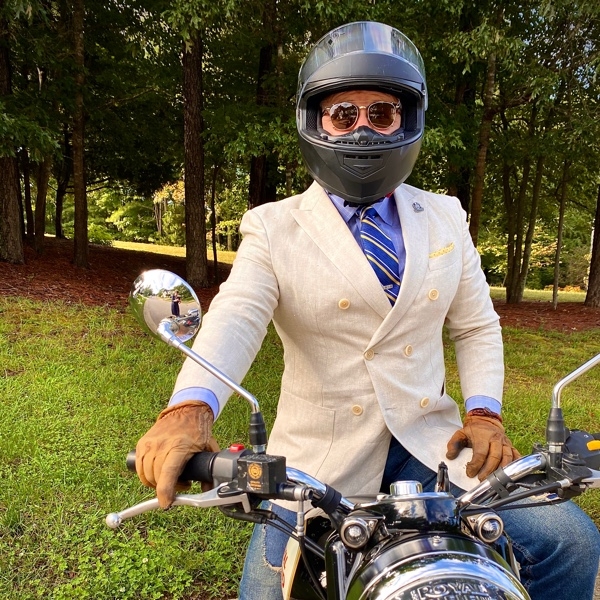 By dribs and drabs, but they are still coming in.
Wednesday 23rd
I check multiple times a day. I am rarely disappointed. There may be only one, and sometimes there are not any, but they do keep coming. It truly is impossible to express my gratitude. In this difficult time, ten, twenty, fifty, or more dollars are donated. Most of the time there is a small note that lets me see what they were thinking as they donated. They are wonderful and I am lucky to know so many good-hearted people.
Thank you, thank you, and thank you!!!!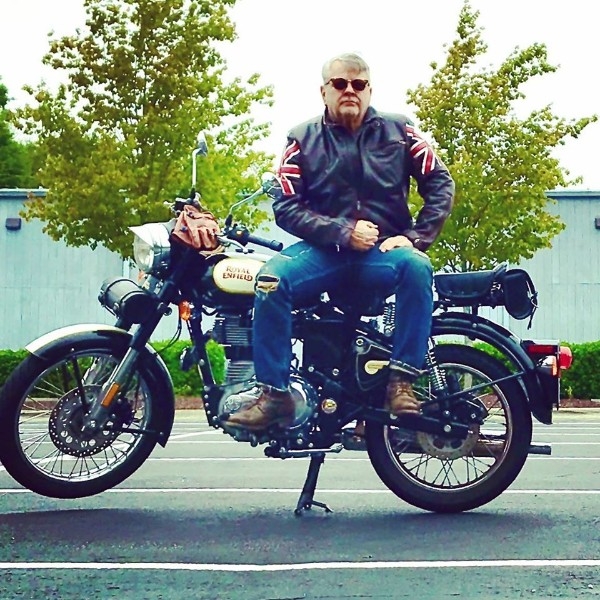 I probably made some people a little crazy this week.
Thursday 17th
I messaged everyone on my LinkedIn network, some who I have not connected with in a while, Facebook, and Instagram asking for donations. I am so incredibly grateful for the response I have received. I also recognize that my request may have offended some people – I find this social media doohickey to be a little difficult to navigate – and I am deeply sorry for that.
In these times it probably seems a little silly. People getting dressed up and riding their motorcycles around town to "raise awareness" for prostate cancer and men's suicide. Cancer stalks my family. I have lost my mother, father, two sisters, and a sister-in-law to cancer. I lost my brother who was in remission to the effects of the "cure." I have yet another brother that is in end stage prostate cancer and a brother-in-law in remission. I lost a nephew to suicide and based on social media posts and conversations, the Marines I know all seem to die from cancer or suicide.
The end result seems to be that a few dollars here and a few dollars there (the lord knows I would love to break in to a corporate sponsor somehow) will add up with those donations from around the globe and maybe this little bit, garnered from people dressing up and riding their motorcycles through town, will move the needle a little.
Thank you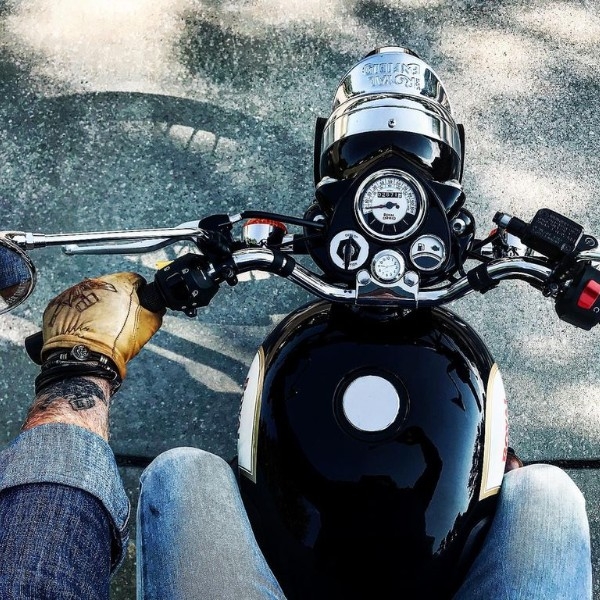 I'm Riding Solo for Men's Health in The Distinguished Gentleman's Ride
Friday 31st
On Sunday the 27th of September, I'm riding solo in The Distinguished Gentleman's Ride with fellow men and women across the globe to raise funds and awareness for prostate cancer and men's mental health on behalf of Movember.
Men die on average 6 years earlier than women and for largely preventable reasons. The number of men that are suffering is growing, and we need to do something about that. So, before I press my tweed and polish my boots, I'm asking you to join me in raising funds and awareness for these causes by donating what you can for this meaningful cause and to help the men we love, live happier and healthier lives.
My Sponsors
---
Go for it. Jealous Enjoy. And Thankyou.
$250 USD
Ride in style Dan. Thank you for contributing to the betterment of us all. My father in law is dealing with these issues right now and fingers crossed he pulls through.
$200 USD
Hope this helps you maintain a top 2020 Leaderboard position. Thanks for supporting the DGR. www.bdscycles.com
$156 USD
Great cause... have a great ride!
$104 USD
Thanks for all you do to support our fellow veterans.
$104 USD
Thanks for all the support! Congrats on killing it on the fundraising!!!
$104 USD
Way to go, Dan! Travel safely! You're supporting a wonderful cause!! 👏🏼👏🏼👏🏼
$104 USD
Best of luck Dan. Look forward to riding together one day.
$100 USD
Ride well for a meaningful cause!
$100 USD
Thanks for all you do to help others and promote this worthy cause, Dan.
$100 USD
Always in style - and now for even greater cause! Drive safe my friend and thank you for inspiring us!
$55 USD
Great cause! Enjoy the ride!
$52 USD
Safe travels my friend, Semper Fi...
$52 USD
Great Cause Dan. Ride On!
$52 USD
Great cause and thanks for the opportunity to support you
$52 USD
A fantastic and worthy cause. Go Dan!!
$52 USD
Cheers to you, Dan. Thanks for riding for a great cause! -T
$52 USD
Riding for a cause - love it :)
$52 USD
Hi Dan, thank you for doing this. Such a meaningful and worthy cause. Glad to support you on this ride. Hope you're doing well :) Take care, gina
$50 USD
Gabriel And Rita Garcia-auro
$50 USD
Enjoy a bourbon and a cigar upon the finish!
$21 USD
Don't forget your pads-lol
$21 USD
Better late than never! Always happy to support colleagues and friends who donate their time to such great causes.
$21 USD
Go Dan Go - Prudhomme Crew
$21 USD
Proud to support such a stylish rider. Take care, Ken
$21 USD
Stay safe and ride for those that can't!
$21 USD
My dad and his dad had prostate cancer. My dad is recovering fine from surgery last year.
$21 USD
Best of luck with this Dan. look forward to the pics
$21 USD
Thank you for sharing this event and volunteering your time.
$21 USD
Great initiative, best of luck Dan!
$20 USD
Best of luck with your ride!
$18 USD
Burn Rubber; Not Your Soul.... -Long Live Royal Enfield.
$5 USD