Total Raised
$36589
First Year
2018
Total Events
5
My Blog
---
Why I ride & raise funds and awareness...
Wednesday 4th
Friends and loved ones,
In September of 2007, my family experienced a tragedy in the loss of my brother Douglas to suicide. The months leading up to this life changing event, and the years after, were extremely painful and difficult to navigate. Douglas was an avid motorcycle enthusiast, and rode many bikes through his life. After his passing I inherited Doug's last bike, and have ridden it ever since. Throughout the years there have been other men in my life who have struggled with depression, thoughts of and attempts at suicide. The stats on male suicide and depression are staggering, and it's unfortunately very likely most of us have friends and family who've battled with these issues.
This May 22nd, for the fifth year, I'll be joining men and women around the world, riding my brother's bike, in the Distinguished Gentleman's Ride: a motorcycle ride raising funds and awareness for men's health issues - including mental health and suicide prevention, and prostate cancer. For me, this is an opportunity to honor my brother, support men facing these issues, and raise funds to help prevent suicide and other common men's health problems.
Please join me by showing your support for the men in your life - your fathers, your sons, your uncles, your brothers, and friends - by donating to this cause, promoting and/or joining this event.
Thanks so much for your support... Shiny side up!
-David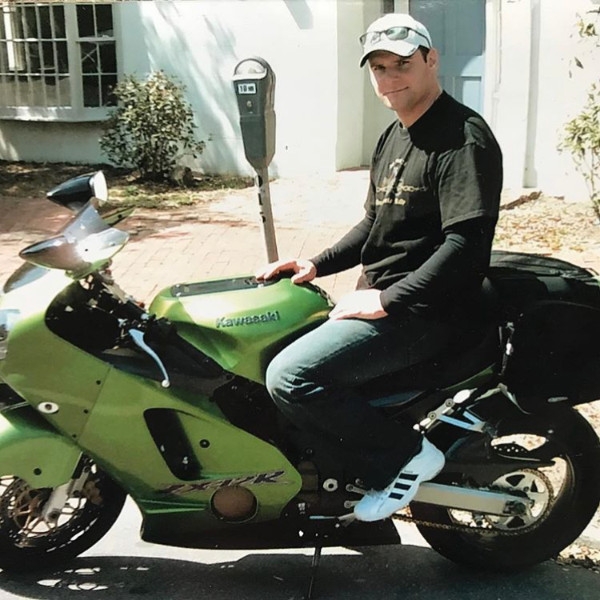 My Sponsors
---
Tcp Mulligian Coallition, Inc
$510 USD
Boyce & Prizzi - Garden State Home Loans
Love what you're doing...keep up the great work
$510 USD
Cynthia Roberts & Tim Moses
$260 USD
We are with you Dave. Go! - Tom & Nancy Londres
$250 USD
Out of scotch, thanks to you….
$208 USD
Ride safe Dave, Thank you for your commitment to this organization.
$200 USD
You're doing good work, brother.
$104 USD
Charlie, Andy, Jay Burris
$104 USD
For Doug. For you. For us. Love your ass.
$104 USD
Go get 'em man!!! Be with you in spirit comrad
$104 USD
Brian & Christine Catanella
We are always so proud of you Dave, God Bless! - The Catanella's
$104 USD
For Douglas, gone but not forgotten. Have a great ride David.
$52 USD
Much love to you and your family! Have a great ride!
$52 USD
Great cause, have a great ride
$36 USD
Have a great ride! We love supporting this cause and you <3
$21 USD
Love you and this amazing cause. Best of luck! -Rachel
$21 USD
Love you, David. It's an honor to be your friend.
$21 USD
Love you guys, hope yall had a great ride. Chris Balch
$21 USD
Sending my love to you and your family.
$21 USD
God Bless you, David! We love you!
$20 USD