---
End Prostate Cancer
Monday 15th May 2023
For those in my age group, by this point in your life you probably know someone who has had prostate cancer. Maybe it's your dad, or a close friend. For me, it's both. One chose to fight it with radiation, the other seems to be more of a wait and see response. Either way, it's unnerving.
If a man lives long enough he is almost certain to get prostate cancer. No one knows why. This doesn't need to happen. This coming Sunday I will be riding in the annual Distinguished Gentleman's Ride to raise funds and awareness of prostate cancer and men's mental health.
Please sponsor me and help bring an end to prostate cancer.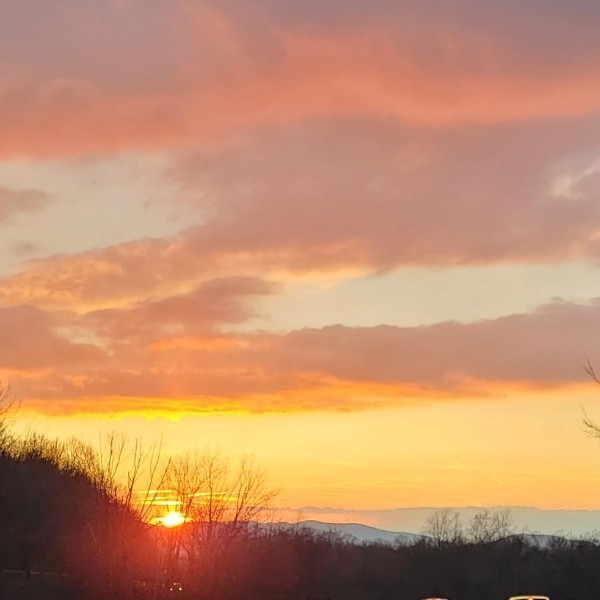 The Rides
Friday 21st Apr 2023
I've been doing this benefit for seven years now. I do a different location each year. The first ride was in Enfield, Connecticut. There were maybe about twenty of us there, riding a variety of bikes - some modern classics like mine, some vintage cafe racers, a BMW, and a Harley. It was a fun ride and a nice group of people but it was a lot of riding through boring terraine. Still, I raised over $1000 for prostate cancer research and men's suicide prevention so I decided to return, however, the next time I would try something more scenic.
Scenic, I got, in Year 2. I rode in Rhinebeck, NY (pictured). This was a much bigger event. There must have been well over 50 motorcyclists. Riding around the hills of the Hudson Valley was a beautiful experience. But it was a long ride to get there. I decided to stay closer to home the next time around.
Year 3, I rode in New Haven, Connecticut. This was indeed close, but like Enfield, it was not that nice of a ride. I also found the people a bit off-putting - Connecticut....
The following year was 2020. For obvious reasons, the event did not happen as planned but it did indeed happen. That year, the DGR organizers asked all participants to create their own Solo Ride. And I did. I mapped out a route from my place to the Mark Twain Library, a cool farmer's market where I met up with the wife for cinnamon donuts and cider (the event used to be held in the fall), and on through some of the windiest, hilly roads in the country. This was by far the most fun and beautiful ride I've done, despite the lack of company. It got me thinking I should organize my own event.
The following year the event was moved to the Spring. Since it was just over a half calendar year later I decided I did not want to bother my friends, asking for more donations so soon. So I opted out of that ride.
Then we had last year. By this time I had heard great things about the New York City ride. That's where I went. I was not disappointed. While you cannot say it was the most scenic ride, it was extremely cool to ride with many hundreds of other motorcyclists unimpeded. We went from Grand Central Station, down Park Ave, over to West Side Highway, up to the northern tip of Manhattan, back down FDR Drive, through Chinatown, over the Manhattan Bridge to Brooklyn, back over the Brooklyn Bridge to Downtown, around Battery Park and the World Trade Center, and back up to the Meat Packing District, all without stopping for a single red light. What a ride! Afterwards, I met up with an old friend for lunch.
Finally, we arrive at this year. Riding in and out of the City freaks me out a bit. The drivers can be crazy and may not respect the vulnerability of being on a bike. I could do that ride again sometime in the future but not this year. Instead, the plan is to go out to the Delaware River Valley. It will be a small group; right now, only one other person and I are registered. It's possible I will have to change locations. But if not, the route looks spectacular. It will be a long ride to get there but hopefully it will be worth it.
Whatever the location and route, the primary reason I'm doing this is to raise funds for prostate cancer research and men's suicide prevention. Please donate. And thank you for reading.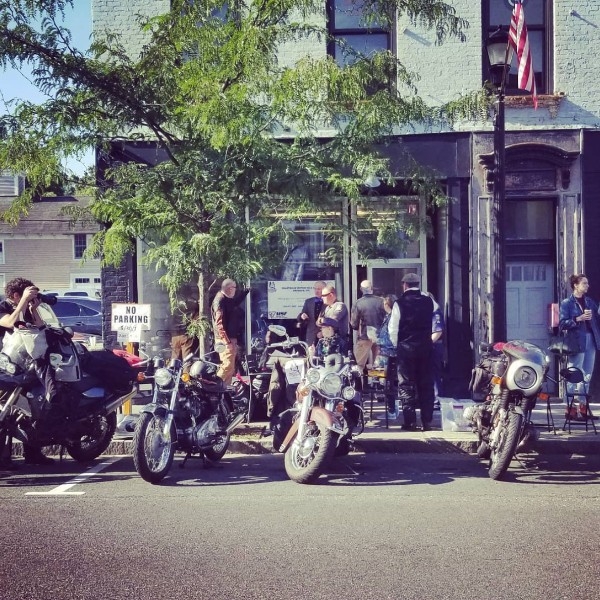 I'm Riding for Men's Health in The Distinguished Gentleman's Ride
Monday 17th Apr 2023
On Sunday the 21st of May 2023, I'm riding in The Distinguished Gentleman's Ride with fellow men and women across the globe to raise funds and awareness for prostate cancer and men's mental health on behalf of Movember. Men die on average 6 years earlier than women and for largely preventable reasons. The number of men that are suffering is growing, and we need to do something about that. So, before I press my tweed and polish my boots, I'm asking you to join me in raising funds and awareness for these causes by donating what you can for this meaningful cause and to help the men we love, live happier and healthier lives.
My Sponsors
---
Enjoy the ride David. Very nice!
$104 USD