---
0ne day and a wake up
Saturday 20th May 2023
Looking foirward to the event and thaks to sunrise cycle for sponsoring again.
Countdown only 20 days till....
Monday 1st May 2023
Time to ride! I better get out to the garage and wrap up the the spring maintenenace on the old girl so she's ready for the day. Being the only chopper jockey at the area ride means she gets extra attention at the event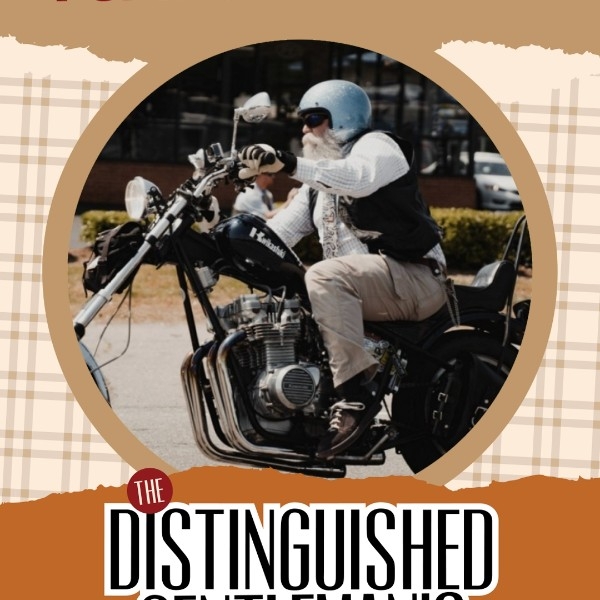 I'm Riding for Men's Health in The Distinguished Gentleman's Ride
Wednesday 29th Mar 2023
On Sunday the 21st of May 2023, I'm riding in The Distinguished Gentleman's Ride with fellow men and women across the globe to raise funds and awareness for prostate cancer and men's mental health on behalf of Movember. Men die on average 6 years earlier than women and for largely preventable reasons. The number of men that are suffering is growing, and we need to do something about that. So, before I press my tweed and polish my boots, I'm asking you to join me in raising funds and awareness for these causes by donating what you can for this meaningful cause and to help the men we love, live happier and healthier lives.
My Sponsors
---
The Rehancement Group - Company Match
$700 USD
Olivia, Jacob, & Hazel Scott
$104 USD
Knees in the breeze. What a great cause.
$104 USD
Have a great ride and be safe! Love you!
$61 USD
Ride safe my friend and keep doing great things!!
$61 USD
Thanks for organizing Gary, such an awesome cause!
$61 USD
Great cause Gary! Thanks for riding and raising funds & awareness.
$61 USD