My Blog
---
Quality Miles
Tuesday 15th
For just one hour through town on Sept. 27, I'll join the Distinguished Gentleman's Worldwide Ride, this year titled, "SOLO but TOGETHER" in spirit. Over 300 thousand bikers from 104 countries are riding to call attention to and raise funds for men's health programs.
During this one hour quality time riding my Enfielder 500,, I and other riders will don our most dapper apparell to ride classic and vintage bikes. This awareness-raising activity generated over 24 million dollars last year in just the US.
The ride is not about competition or speed or miles; it's about awareness and slowing down to think of our own good fortune - especially those of us lucky enough to spend some quality time riding cool bikes.
Please join an anonymous donor, and my friends Sara and Dina, Brina and Superstition Harley Davidson, Kimberly, George, and Debbie to participate by contributing any amount.
The funding and blog link to my Official DGR page is below and I invite you to see the progress over the next two weeks as contributions add up toward my goal of $500.
Thank you,
#motorcyclingyogiG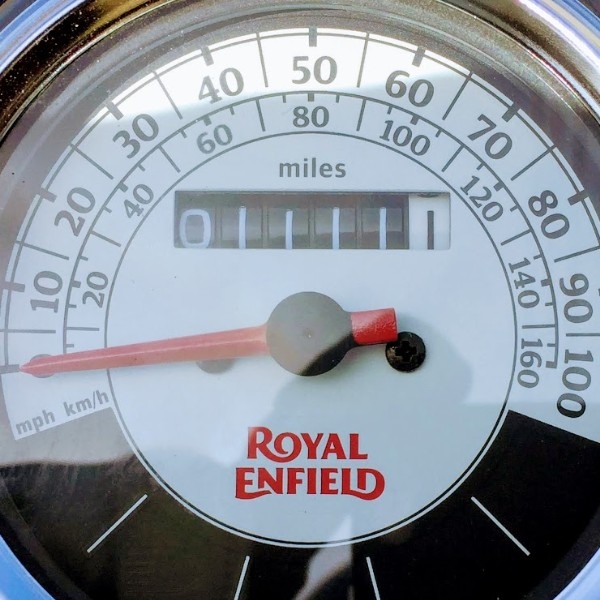 The Miles We Drive
Tuesday 15th
It's the quality in miles, not the quantity.
That's why I'm joining over 300 thousand riders on Sept. 27 to raise funds for men's health programs.
My vehicle for riding is a motorcycle, but the fundraising vehicle is called The Distinguished Gentleman's Ride and its partner the MOVEMBER Foundation. For 12 years riders have joined togethr in groups to raise funds for:
*MENTAL HEALTH* *SUICIDE PREVENTION*
*PROSTATE CANCER* *TESTICULAR CANCER*
This year it's different, everyone participating in over 104 countries will don their dapper wear and ride for one hour SOLO but TOGETHER in spirit.
We'll ride quality miles for quality reasons.
I welcome your support and invite you to join the people already contributing to this effort. Thank you.
#motorcyclingyogiG
DGR dapper challenge video
Friday 28th
Video Production Underway
Tuesday 25th
Randy Anagnostis and I put together a team of riders and sponsors to create our very own Phoenix area #dgrdapperchallenge.
Thank you to riders, Eleven 10 Moto Garage, and Phoenix Triumph. It was a hot morning, but riders put on their dapper apparel and we did it.
Watch this space for the video. In production NOW.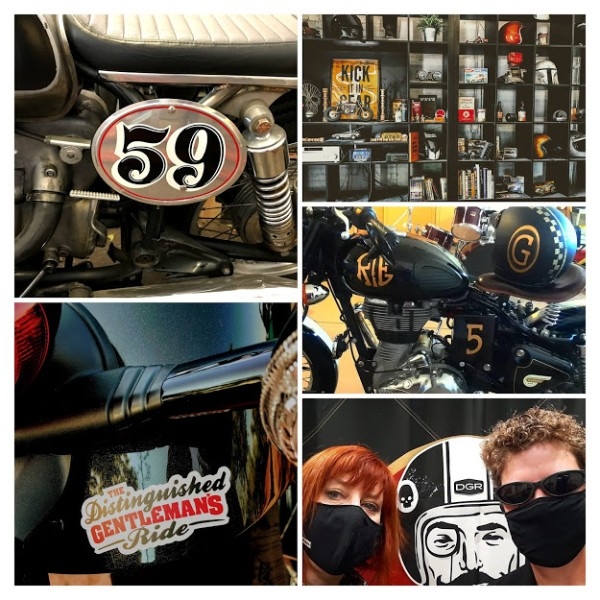 Meeting the DGR dapper challenge 2020
Monday 24th
The Distinguished Gentleman's Ride (DGR) is a worldwide classic and vintage motorcycle riding event with a focus on fundraising for men's health; the vehicles used to put the fun in fundraising are motorcycles. Since 2012 in the US alone, DGR has raised 24.5 million dollars with 316,000 riders participating. Its been held on the same day around the world in over 104 countries.
One of DGR's primary concerns this year, due to COVID-19, is the effect of social isolation on mental health. Studies show those who are socially connected in a positive way share a better outlook for well-being and mental health.
DGR, and its partner the MOVEMBER Foundation are committed to raising awareness of these issues:
*MENTAL HEALTH* *SUICIDE PREVENTION*
*PROSTATE CANCER* *TESTICULAR CANCER*
The 2020 DGR will happen this year, but is a solo riding event on September 27. Before then, DGR has invited riders from Australia, Canada, New Zealand, UK, and the US to put together a video highlighting the solo rider theme.
On Sunday, Aug. 23, 10 of us from greater Phoenix will meet at the Eleven 10 Moto Garage on Grand Ave. in Phoenix. Randy Anagnostis and I have formed a beautiful story board and we're preparing to film the video and still shots to creating our "DPR Dapper Challenge" submission. By September 1, we will send our video of 10 Phoenix area riders to the DGR review board for prizes.
Once the video is shot, edited, produced, and submitted, we will share it widely on social media under this specific hashtag: #dgrdapperchallenge
If you see this on any social media in the next week or two please share it widely and often on yours. We not only want to support the DGR, the eleven 10 moto garage, and Phoenix Triumph, but we want to win the video contest.
A second but related note; I am riding solo for the DGR worldwide ride on Sept. 27, and I'm inviting anyone to donate under my page. You are not donating to me, but to the causes I've starred above.
My fund raising link is here: https://gfolk.me/GregoryOrmson288222
I'll be sharing it, along with our video entry on social media in the next week or two.
DGR Purpose, "The Distinguished Gentleman's Ride unites classic and vintage style motorcycle riders all over the world to raise funds and awareness for prostate cancer research and men's mental health."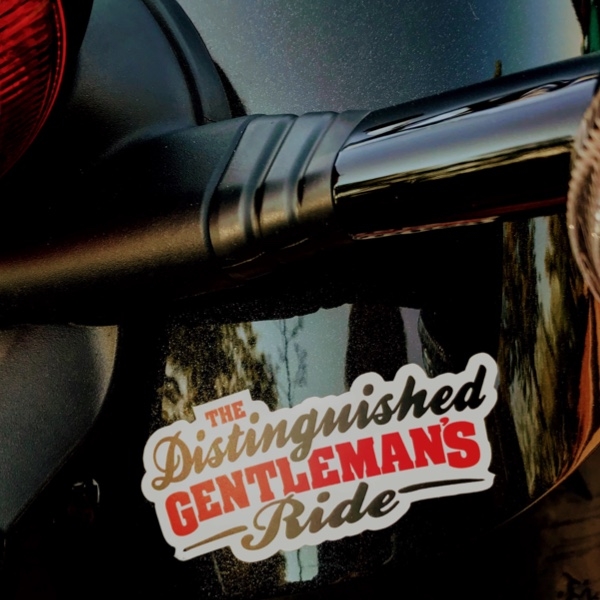 My Sponsors
---
Brina / Superstition Harley-davidson
Distinguished Gentleman that you Greg! Namaste my friend
$100 USD
Go, YogiG, Go! Proud to know you and hopeful to be riding together in the #DGR2021 with you!
$26 USD
For you my brother I hope to join you.
$21 USD