My Blog
---
why I am riding
Sunday 27th
18 years ago my father was diagnosed with prostate cancer . Both my brother and I were checked and thankfully were clear . My father fought this for 16 years untill unfortunately he could not fight any more and passed away. Some 8 months after laying him to rest I was having issues with work andwas hiighly stressed. My partner thankfully pestered me to see the doctor and within a few days the blood test results showed a high PSA and the rollercoaster ride started ...
I had a radical prostatectomy and thought that was it It took a few months to get head and body back ,,
We thought it was over, but a year later its back and in 2 weeks I sm starting radiotherapy. But I am still here and staying strong.
Without my partner with me I would not be here so we are riding together for this fantastic cause.
Thank you everyone who gave to this cause, was good to see others around london , strange times !
we are Riding for Men's Health in The Distinguished Gentleman's Ride
Monday 10th
On Sunday the 27th of September, we are riding in The Distinguished Gentleman's Ride with fellow men and women across the globe to raise funds and awareness for prostate cancer and men's mental health on behalf of Movember.
Men die on average 6 years earlier than women and for largely preventable reasons. The number of men that are suffering is growing, and we need to do something about that. So, before I press my tweed and polish my boots, I'm asking you to join me in raising funds and awareness for these causes by donating what you can for this meaningful cause and to help the men we love, live happier and healthier lives.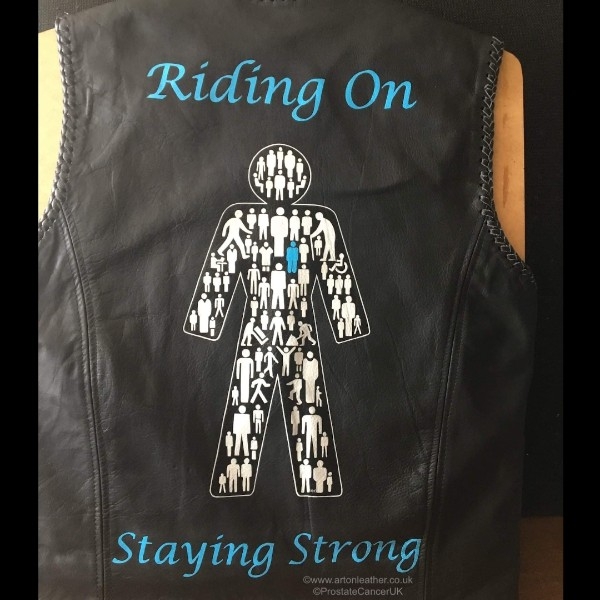 My Sponsors
---
Hope it's a bright sunny day on Sunday! We will fight the Cancer together xxx
$133 USD
Have a great ride on Sunday! Hope it's bright and sunny ☀️ Love from Amy, G, Bruce, Marley & Sir Rufus
$66 USD
Good for you, safe ride and hope weathers ok
$39 USD
Good luck mate. We are thinking of you. Rich, Abbey & Jess Banks
$32 USD
Its a pleasure to donate to such a good cause.
$32 USD
Hi Iain, Im in London every day - would be great to see you and talk about bikes while having a mug of tea xx
$29 USD
Good luck Iain. We hope you reach your target. The Thomas's cheering you on for a great cause.🙏🏽🙏🏽🙏🏽💖💙💙
$13 USD
on behalf of Karl Hamilton-cox . www.artistkarl.com who brilliant art work is on my back .
$13 USD
Best wishes for your treatment, hope you have a great ride and raise lots of money!
$7 USD