Total Raised
$13574
First Year
2021
Total Events
2
My Blog
---
Day 1 of TLWT Ride Going Well
Sunday 22nd
I covered just over 500 miles on the first day eventually staying in Paradise MI, just south of Whitefish Point on eastern Lake Superior. Although the temperatures got cooler as the day went on, the day was dry and the roads were empty. Also met a bunch of nice folks along the way, It's amazing how easy it is to strike up a conversation when wearing a bow tie and talking about riding a motorcycle for Men's Health. I even picked up a new sponsor along the way.
The sights were pretty neat also. Although it was a quarter mile hike to the Upper Falls at Tahquamenon Falls State Park, I enjoyed the walk after sitting all day.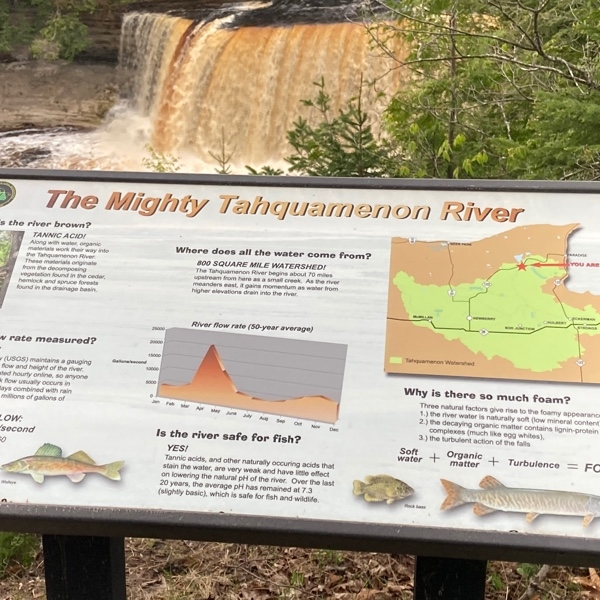 The Long Way There - is taking shape
Wednesday 11th
In 2021, when there was no group Distinguished Gentleman's Ride, I decided to make up a ride which I hoped would let my sponsors feel I had worked for their support. Thus I took my "Lake to Geneva to Lake Geneva to Lakefront" run spanning 200 miles across rural Illinois and Wisconsin.
This year I am upping the ride and have crafted my Long Way There Route. An approximate 1,000 mile trip over four days around Lake Michigan through the Upper Peninsula of Michigan touching three states and ending up at the starting point for the official Chicago group ride. If I had simply taken a more direct route, it is about seven mile, thus I'm taking the Long Way There.
As I further plan and then ride the route, I'll chronicle the places I visit and things I'll see here on my ride page. Signup to sponsor my ride and you'll be eligible to receive periodic updates of each leg of the trip including sights such as Tahquamenon Falls, The Great Lakes Shipwreck Museum, the Soo Locks in Sault Ste. Marie; the Tunnel of Trees and finally on the day of the ride, suggestions on where and when the ride will be passing by.
Stay Tuned and please show your support for Men's Health by sponsoring my ride.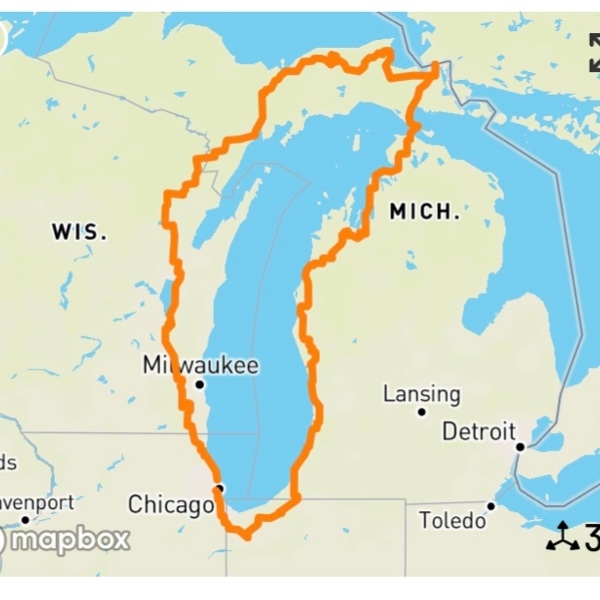 Distinguished Gentleman's Fund - Investment Report
Saturday 23rd
The Distinguished Gentleman's Ride and Movember just released their updated investment report, and I continue to be impressed with these two organizations and their commitment to supporting #menshealth initiatives, and their high levels of basic charitable foundation management and transparency which includes their:
"Give with Confidence" Star Rating from Charity Navigator including a 10 out of 10 for Accountability & Transparency;
The unique structure where 100% of sponsor donation to DGR go directly to Movember Foundation, who will then burp back (otherwise known as refund) to the DGR to cover their costs associated with running the event; and
The caliber of talent the organizations have attracted, including Movember CEO Michelle Terry.
It's no wonder I'm so comfortable in putting my personal reputation on the line in seeking support from so many for my ride.
NB - Link to the current investment report is at the bottom of this page
https://tinyurl.com/yx4em93u
800 Dapper Riders in Chicago!
Tuesday 19th
The Chicago ride is reported as the third largest in the country, fifth in the world with some 800 riders. This video of the 2018 ride looks like a real spectacle if not edgy . . . But edgy is good.
The ride begins at the Cobra Lounge on Fulton, and that ride went by some pretty iconic locations including the Ashland/Lake "L" stop, one of the oldest in the city, first opened in 1893, Michigan Avenue and then up and down Lake Shore Drive before ending up back at All Rise Brewing
I'm thinking we should be able to make some sort of a party out of all this.
Stay tuned.
Distinguished Gentleman's Ride Chicago 2018 from STOPTIME.LIVE on https://vimeo.com">Vimeo.
Preparing for My 2022 Distinguished Gentleman's Ride.
Monday 11th
Last year I took part in my first DGR, about one month after I resumed motorcycle riding after a thirteen year break and just over two months following my wife Carey's passing. Also due to COVID,in 2021 there were no group rides, so I created my own, a 200 mile day with just under five hours in the saddle. I considered the ride a success, as I raised a little under $650 in support of men's health.
This year my goal is a bit more ambitious, a five fold increase in mileage, and with some increased imaging and outreach, I'm hoping folks will feel comfortable driving a comparable increase in support for Men's health.
In preparation for the greater mileage, I rode 700 miles this weekend ,including a 500 mile day to Moonshine, IL (pop. 2), home of the Moonshine Lunch Run. While I don't consider myself a long distance motorcyclist, ten hours in the saddle in frigid temperatures is good preparation for this year's ride.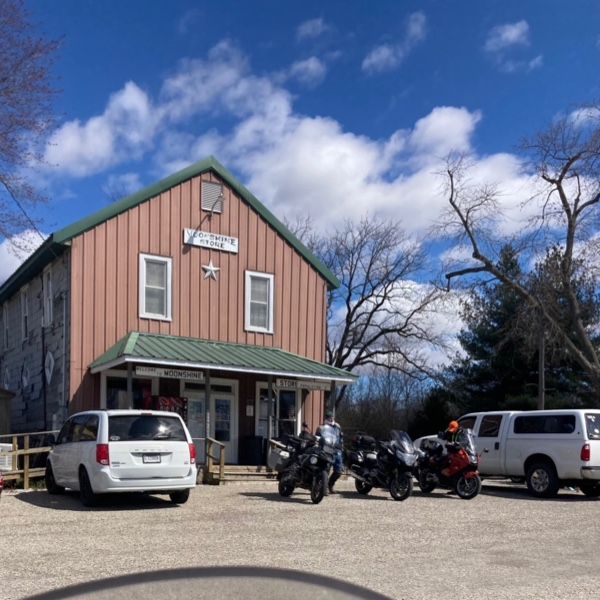 Getting my DGR kit together
Saturday 2nd
Anticipating a longer ride, with overnights this year, I'm looking to optimize my riding kit for both safety and style. While this year I'll be wearing armored khaki pants and a vintage 100% cotton Concorde (with Hydratex waterproof membrane) jacket from REV'IT each day, I plan to get a bit dressed up for the final leg.
As a youngster I was a big fan of Tom Jones, and his tuxedos and bow ties, which generally were untied by the end of his performances, so I learned to tie a bow tie at an early age. I was glad to see that I could get a DGR bow tie which just arrived. It should be easy to pack, and I'm sure it will be untied at some point, but always Distinguished.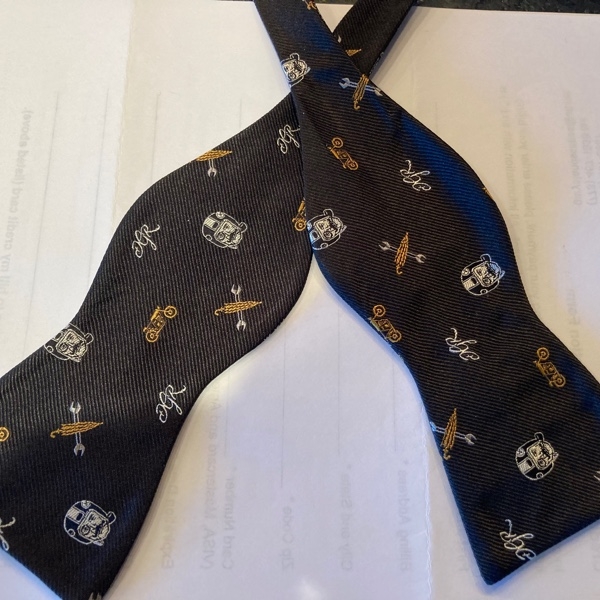 DGR 2021 - Decade of Dapper Wrap Up Video
Tuesday 29th
A bit of historical perspective on a decade of the the ride.

It saddens me that one of the cities featured in this video if Kyiv, Ukraine.
I'll again be Participating in the Distinguished Gentleman's Ride!
Saturday 26th
On Sunday the 22nd May 2022, I'll again be teaming up to ride in The Distinguished Gentleman's Ride with fellow men and women across the globe to raise funds and awareness for prostate cancer and men's mental health on behalf of Movember.
Men die on average 6 years earlier than women and for largely preventable reasons. The number of men that are suffering is growing, and we need to do something about that.
Over the next two months, as I'm preparing my kit and planning my route, I'll be asking you to join us in raising funds and awareness for these causes by donating what you can for this meaningful cause and to help the men we love, live happier and healthier lives.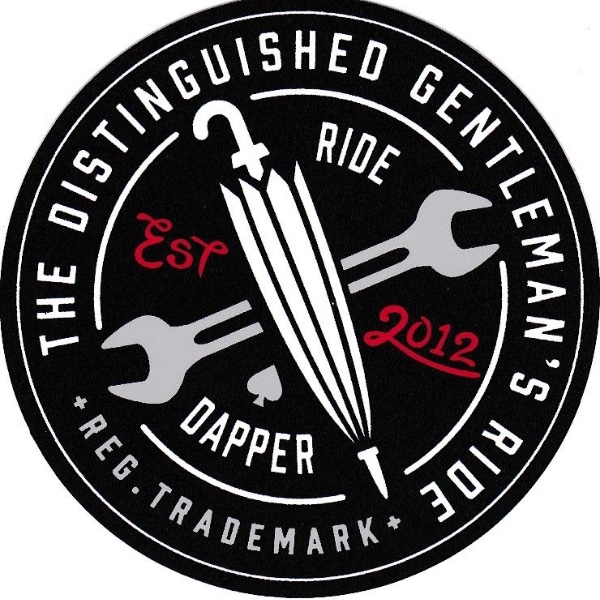 Thanks to all who supported me.
Wednesday 28th
I just received my pins for riding in the 2021 DGR.


What a great start to the next chapter of my life, without Carey my wife of 40 years, but with my new roommate BOB (Big Old BMW).

Already looking forward to next years event on Sunday the 22nd of May, 2022.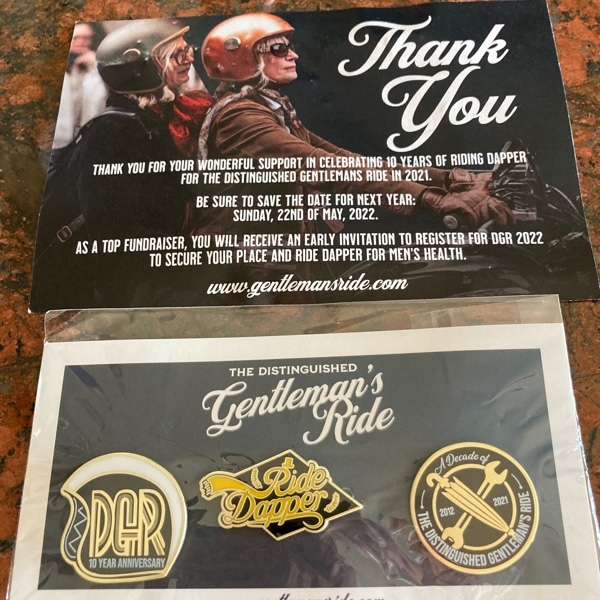 A Near Perfect Day
Monday 24th
Covered just over 210 miles, with only 15 minutes of moderate rain at the end of the day.
Reconnected with some old friends and hopefully justified my sponsors support.
Until this time next year.
First stop in Geneva
Monday 24th
A Distinguished Gentleman's Kit?
Sunday 23rd
Seeing as I gave away my black leather motorcycle jacket, rain suit, gauntleted gloves etc., I've got a lot of options going forward. Given the chance of rain, my waterproof leather boots, and waxed cotton Barbour (sorry Ride Sponsor Belstaff) jacket are certain to be included. Beyond that, I'm thinking summer khakis, button down oxford shirt, all cotton of course, and possibly a tie.
Besides, as I've said to friends upon attempting more sophisticated endeavors, like hand writing thank you notes, it's the thought that counts. I'll post some updates, so that those who have considered donating, feel that I worked for their support.
The Lake to Geneva to Lake Geneva to Lake to Lake ride
Sunday 23rd
As I'm doing a solo ride, I need to find my own road so to speak. In addition, my preference is not to repeat a previous ride, and enjoying the opportunity to adventure on the bike, I figured I'd try a new model. First I thought of an old friend who lived about as far west and south of the Chicago lakefront as I could imagine, Geneva, Illinois. Then I realized that Lake Geneva was due north from there; other friends have lake houses in the area, all on the way to the Brat Stop. Then a final leg home to the lakefront in Chicago.
It should be a leisurely 200 mile day, but this is the longest I've ridden in like 13 years, so it will be a nice starter trip so to speak. Next I have to decide on my kit, as the weather is forecast to be as high as 80 degrees, but with a chance of rain.
Getting Ready for The Ride
Tuesday 18th
I've never done this ride before, and given COVID it will be a solo versus Group Ride in Chicago so I'm working on my own route. Long time ago when my bike had a full fairing, I smoked a pipe with a lid, but later I realized I could smoke a cigar on a Softail with a simple windshield. As my Big Old BMW (BoB) has a smaller windscreen, I figured I needed to get another pipe with a lid, to help me pass the time.
As I get my route laid out, hopefully it will be inspiring enough for you to consider donating to what is a worthy cause, Men's Health through Movember and one which unfortunately strikes much to close. Stay tuned.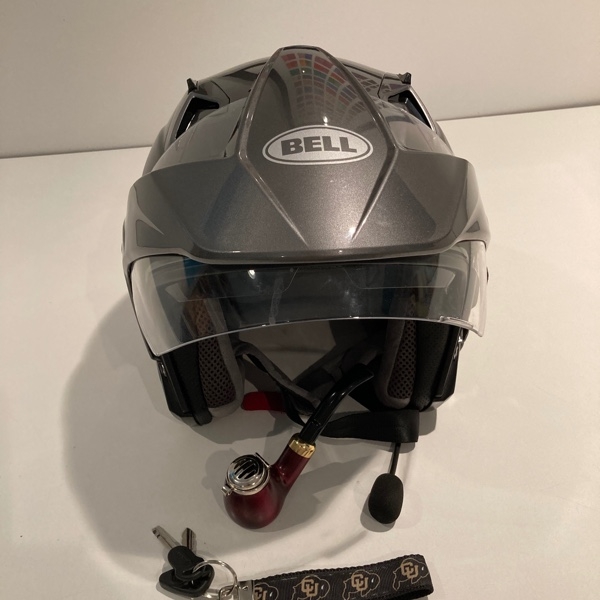 My Sponsors
---
Wende Fox Lawson And Jim Lawson
What a great cause! Enjoy your big ride. Love, Wende and Jim
$1,010 USD
John Have a great ride! Jim Perry
$510 USD
John, Jeff and I send you our best wishes for a fantastic "Long Way There" ride this weekend and our admiration for channeling your love of motor cycle riding to support this worthy cause. Marian
$260 USD
Happy to support you again this year and your efforts to promote men's health
$260 USD
What a great way to support a noble cause. We wish you the best on your journey.
$260 USD
Have a great ride John . . . we'll be thinking of you! Safe Travels.
$260 USD
Enjoy the ride! Great work!
$208 USD
Candace joined me on my Yamaha XS650 in 1982 on a ride to Alpine Valley to see Springsteen. Great adventure, but we froze our asses off on the way back. Enjoy the DGR!
$208 USD
kudos to you for supporting such an important cause and doing it in such a fun way! ride on!
$208 USD
Delighted to support a friend and a good cause!
$208 USD
Michael And Jeanne Licata
a very nice gesture and cause John, also please enjoy yourself
$208 USD
Happy to support your cause! Have fun-
$200 USD
Have fun supporting this great cause. Bob and Gail
$200 USD
John, Good luck for a great cause. Ride well and be safe. Best, Doug
$200 USD
In memory of my good friend Tom Mullen
$200 USD
Stay upright, both on and off the bike!
$156 USD
Good luck and enjoy John!
$150 USD
Good luck, John! Roll safe and have fun. Rob and Ellen
$104 USD
So happy to support you, John!
$104 USD
John, enjoy the ride for a good cause! I hope you get sunshine and blue skies for your ride. Best, Lynne
$104 USD
Good luck John. One thousand miles - do you eat on board? Frank Schell
$104 USD
Live to Ride, Ride to Live! Good luck John, Anne Hokin
$104 USD
A great cause and thanks for doing this. Enjoy the ride.
$104 USD
Have a great ride for a great cause. Be safe!
$104 USD
John I'm so impressed by this. This is a great effort and fantastic response. Top 5 here you come!!
$104 USD
John, Best Wishes on the DGR. Be safe and well my friend. Ron
$104 USD
John, thank you for doing this.
$104 USD
Don't forget the sunblock!
$104 USD
Have a great time John! Enjoy the open road.
$104 USD
In memory of Carey and support of you and your family. Go John Go!
$104 USD
We met at the hotel on lake. Have a great ride and thanks for your good work for this worthy cause. Ride dapper!
$104 USD
John, we are disappointed that your route does not include Geneva this year. Your stop in 2021 was one of the high lights of our season. Best of luck this year Ellie and Rob
$104 USD
Never knew you were a rider. Owned Harleys most of my life until I had kids. Now my oldest rides. Have fun. Ride safe. Steve
$104 USD
Honored to support you and such an important cause. Good luck & stay safe on The Long Way There!
$104 USD
John, happy to support such a dapper guy. Vroom! Barbie
$104 USD
Fidelity Stoller Yount Family Giving Fund
$100 USD
Great cause! Ride safe!! 🏍
$100 USD
Planning to do a 1,000 mile Lake Michigan Circle Tour Ride, starting Friday the 20, up through Wisconsin, then around through Michigan, Meeting up with the rest of the Chicago Ride on Sunday the 22nd.
$94 USD
Hope this works. Best of Luck.
$52 USD
Best wishes for your ride!
$52 USD
Happy to join in on your DGR and aiding worthy charitable causes. You're a good man, John. Ride on!
$52 USD
Dear Dapper, Best of luck on your ride---and take care!
$52 USD
John, Looks like a great cause - have a fun and safe ride! Best, Scott
$52 USD
John, I am happy to support your ride for men's health! I hope we can get together when the weather warms up. Take care, Joe Wetchler
$50 USD
Hi John, hope you enjoy the ride and have great weather.
$50 USD
Good Luck to you John! Ride Safe!
$21 USD
Thanks for your involvement John! Enjoy the ride!
$21 USD