My Blog
---
My Story
Monday 7th
I'm Jordan Blundell, a 21 year old South African, and this is my mental health story. I hope that it can help to raise awareness around men's mental health, and let others know that they're not alone.
My whole life I've been an emotional and sensitive person, struggling in all social situations. I never paid much attention to it, thinking everybody faces the same challenges. Years of being a victim of bullying throughout school only made this more difficult. Going to an all-boys school, I felt pressure to always appear tough and not show my emotions to the world. Throughout all that I faced, I never spoke to anybody about what was truly going on inside. I just kept it all to myself, bottling it up until it overflowed.
2020 has been a challenging and unforeseen year for the whole world. I, personally, have had an incredibly difficult time. Over and above the universal struggles of the pandemic and becoming isolated, my mental health began to deteriorate, severely affecting my life and the way I function. My university work began to suffer, I became increasingly withdrawn and it felt as though my whole world became dark, as I slipped into a major depression. This escalated to the severity of contemplating suicide. Fortunately, those who love and support me intervened. I ended up in a psychiatric hospital for 3 weeks.
I have Bipolar Disorder. I have Borderline Personality Disorder. I have Obsessive Compulsive Disorder. I have an anxiety disorder and social phobia. I struggle with major depression.
But…
These things do not define me. They do not control my future, my present, my life. With help from a psychologist, a psychiatrist, medication, and a wonderful support system who are always there to listen, I am now able to take control of my life.
The Distinguished Gentleman's Ride is an amazing opportunity for me to use my story to raise both funds and awareness around the topic of men's mental health. I don't want anybody to face their demons on their own, because I know how difficult that fight can be. Men, the world is lying to you! You don't have to hide your feelings. You don't have to be strong all the time. It's okay to struggle. It's okay to hurt. It's okay to need help!
Don't go through it on your own. Your family and friends love you. They care about you. And even if you think that nobody in the world cares about what you're going through, I do! I care, and I want to support you. Reach out, speak up, tell people how you feel and what's going on in your life. You are never alone!
Please do your part to help by donating to men's mental health and prostate cancer research.
"There is a crack in everything, that's how the light gets in" – Leonard Cohen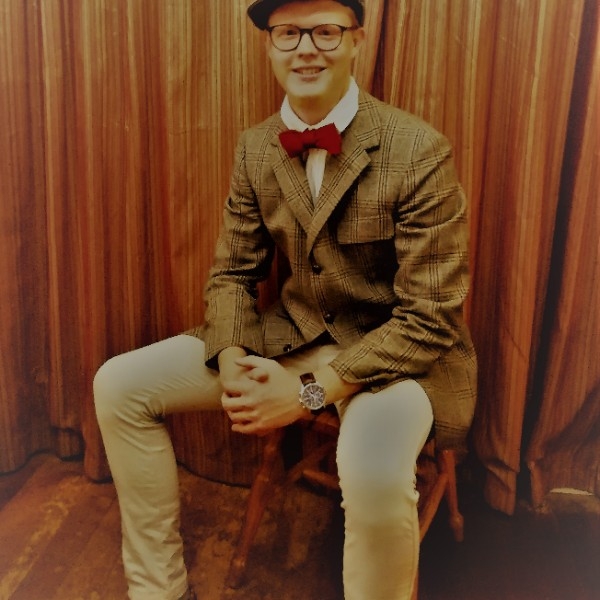 My Sponsors
---
You are brave and strong Jordan. Thank you for sharing your story. You are an inspiration and give hope to others. I wish you all the best as you raise funds and awareness for such a worthy cause.
$52 USD
Proud of you Jordan for sharing your experiences and for setting a goal to raise funds
$50 USD
Wishing you all the strength you need!
$31 USD
Ricky Moldenhauer- Nicole Teixeira
Jordan, this donation comes from my girlfriend and I. She read your story and was definitely surprised on how well you are doing after I told her. The other half comes from me, a true friend that will always have your back no matter where or when. You are an incredible guy and I hope you and I stay friends till our last breath. Enjoy your ride man, wish I could go👍🏽 - From Nicole and I, we will always just be a phone call away mate
$19 USD
Such immense bravery! You're an absolute inspiration.
$6 USD