Total Raised
$10000
First Year
2021
Total Events
2
My Blog
---
The Distinguished Gentleman's Ride
Thursday 28th
What's happening everybody! On Sunday the 22nd of May 2022, I'm riding in The Distinguished Gentleman's Ride with fellow men and women across the globe to raise funds for awareness for prostate cancer and men's mental health on behalf of Movember. Men die on average 6 years earlier than women and for largely preventable reasons. The number of men that are suffering is growing, and we need to do something about that. So, before I press my tweed and polish my boots, I'm asking you to join me in raising funds and awareness for these causes by donating what you can for this meaningful cause and to help the men we love, live happier and healthier lives. Your generosity is greatly appreciated! Donations are tax deductible.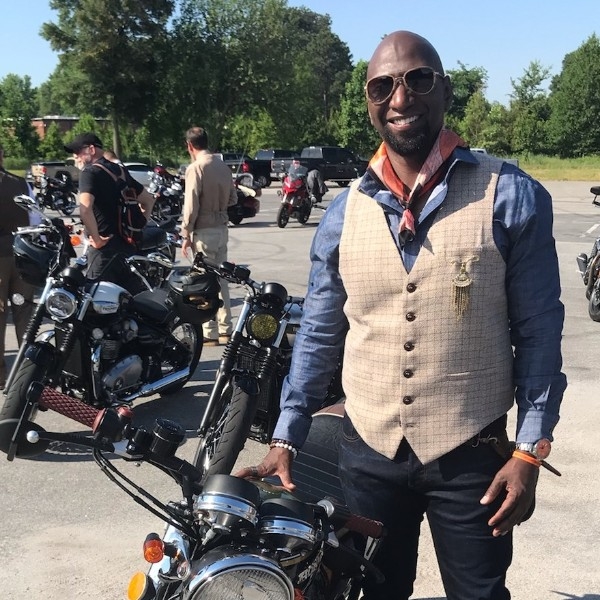 My Sponsors
---
Love you nephew. Riding for a great cause
$208 USD
Enjoy the Ride Marcus! What an awesome event for a great cause!
$208 USD
Marcus, I am excited about the initiative your Organization is taking for Prostate cancer! Good luck; blessings to you and your organization.
$104 USD
Riding for a cause. I love it!
$104 USD
Happy to support your efforts. All the best!
$104 USD
Proud of what God has placed in your heart to do to support others. The Pearsons
$104 USD
It's our honor to support! From The Mau Family (Ed, Jonquil, Joyce-Roxanne & Jax)
$104 USD
Have a safe and enjoyable experience
$104 USD
Good cause with a great man. Have fun brother; love you!
$100 USD
Jerry And Carolyn Johnson
Marcus, keep that Honda going!!
$68 USD
Great Cause! Keep Riding MLN!
$52 USD
Wishing you an amazing ride for an amazing cause! ~5th BF AKA Candace
$50 USD