Total Raised
$893
First Year
2022
Total Events
1
My Blog
---
A 4 year journey to 2022 DGR!
Monday 4th
It all started with an "accidental" purchase of a motorbike, and will culminate in the 2022 Distinguished Gentlemens Ride in Stanthorpe QLD.
Redundancy, Covid, multiple hospitalisations, purchasing a new business and a couple of floods thrown in has drawn out what I knew was going to be a long project of turning an ugly duckling 1987 Yamaha XJ900 into a completely custom retro "brat style" cafe racer.... the trendy term is a Resto-Mod.
The purchase of the original bike truely was accidental. My ever patient wife laughs and rolls her eyes when we talk about it, but it came about by me putting a pity bid on an eBay sale that I thought the poor seller was taking a beating on. I honestly thought I'd just help bump the price up for him. Needless to say, next morning I woke up to an email congratulating me on my purchase!
Lots of cutting and shutting, favours from mates who can weld, paint and mechanic has got me as close as I've ever been to going for that first glorious ride. The wiring is all but done now. It was a magnificent feeling hitting the start button and hearing it roar to life, barely missing a beat after a 4 year hiatus! Still a lot of little things to do but the light at the end of the tunnel is starting to get mighty close.
All this for the 2022 DGR.... a dream and goal of mine since the project began. Mens mental health and Prostate Cancer.... two things which many of us have had close experience with. It's a worthy cause, and I'm looking forward to enjoying all my hard work, enjoying the bond of brotherhood, and being a little dapper while doing it!
I'd love it if you'd sponsor my ride and add to the support going to such a worthy cause!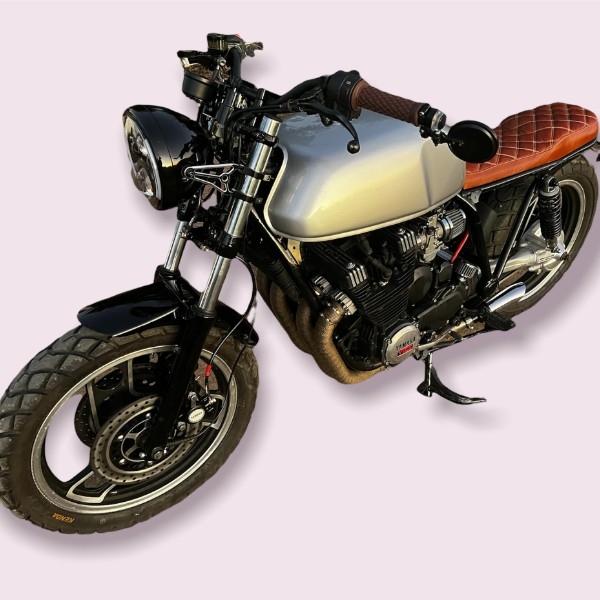 I'm Riding for Men's Health in The Distinguished Gentleman's Ride
Wednesday 23rd
On Sunday the 22nd of May 2022, I'm riding in The Distinguished Gentleman's Ride with fellow men and women across the globe to raise funds and awareness for prostate cancer and men's mental health on behalf of Movember. Men die on average 6 years earlier than women and for largely preventable reasons. The number of men that are suffering is growing, and we need to do something about that. So, before I press my tweed and polish my boots, I'm asking you to join me in raising funds and awareness for these causes by donating what you can for this meaningful cause and to help the men we love, live happier and healthier lives.
My Sponsors
---
Love ya. Stay safe and have fun.
$78 USD
What a great way to celebrate the completion of an accidental project.
$78 USD
An excellent cause & worthy of attention. Go well.
$39 USD
Great work Mark. Keep it up.
$38 USD
You are the most distinguished gentleman of them all!
$20 USD
All the best - shame I no longer have a bike or I'd join you!
$16 USD